Multi-Account Access allows you to connect multiple Enterprise accounts in a single, easy-to-use dashboard. Unlike simply adding another location, Multi-Account Access allows you to create separate inventory ecosystems within your business (or businesses). Log in and get real-time access to your inventory and activity within each account.
What Are the Benefits of Multi-Account Access?
Multi-Account Access gives you greater control and visibility because it allows you to create separate inventory systems within your organization while allowing you to access all of them seamlessly. You'll have a birds-eye view into all your Sortly accounts from the convenience of a single login.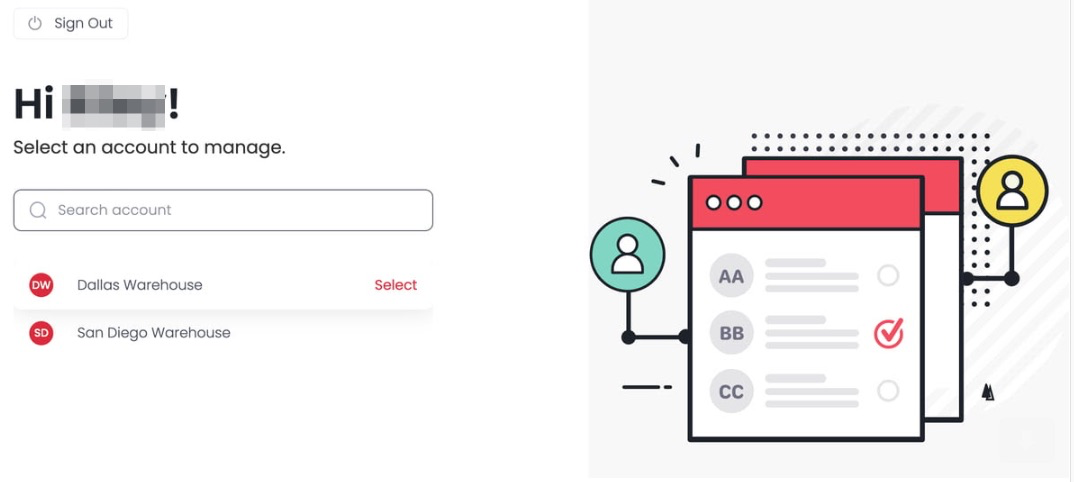 Is Multi-Account Access Right for My Business?
While every business is unique, Multi-Account Access is a good fit for growing businesses that fit one or more of these criteria:
Have multiple locations with separate inventory and processes, such as a franchise business
Have different departments that do not cross-pollinate their inventory
Employ contractors who maintain separate books of business
Maintain inventory on behalf of separate customers
How do I get Multi-Account Access?
If you are a current Enterprise customer, you can reach out to your Customer Success Manager by scheduling a call/demo here.
If you are not an Enterprise customer, please click here to schedule time with our Enterprise team!