You can create custom fields to track any item or folder-related details in Sortly. Adding a custom field is possible only on the Desktop version of Sortly.
Note: Sortly Free plan users can add up to 1 custom field, Sortly Advanced plan users can add up to 10 custom fields and Ultra customers can add unlimited custom fields.
Creating a Custom Field
1. Go to the "settings" gear icon and then click on "manage custom fields". You can go right to the custom fields tab by going to the following URL: https://app.sortly.com/manage-custom-attributes/node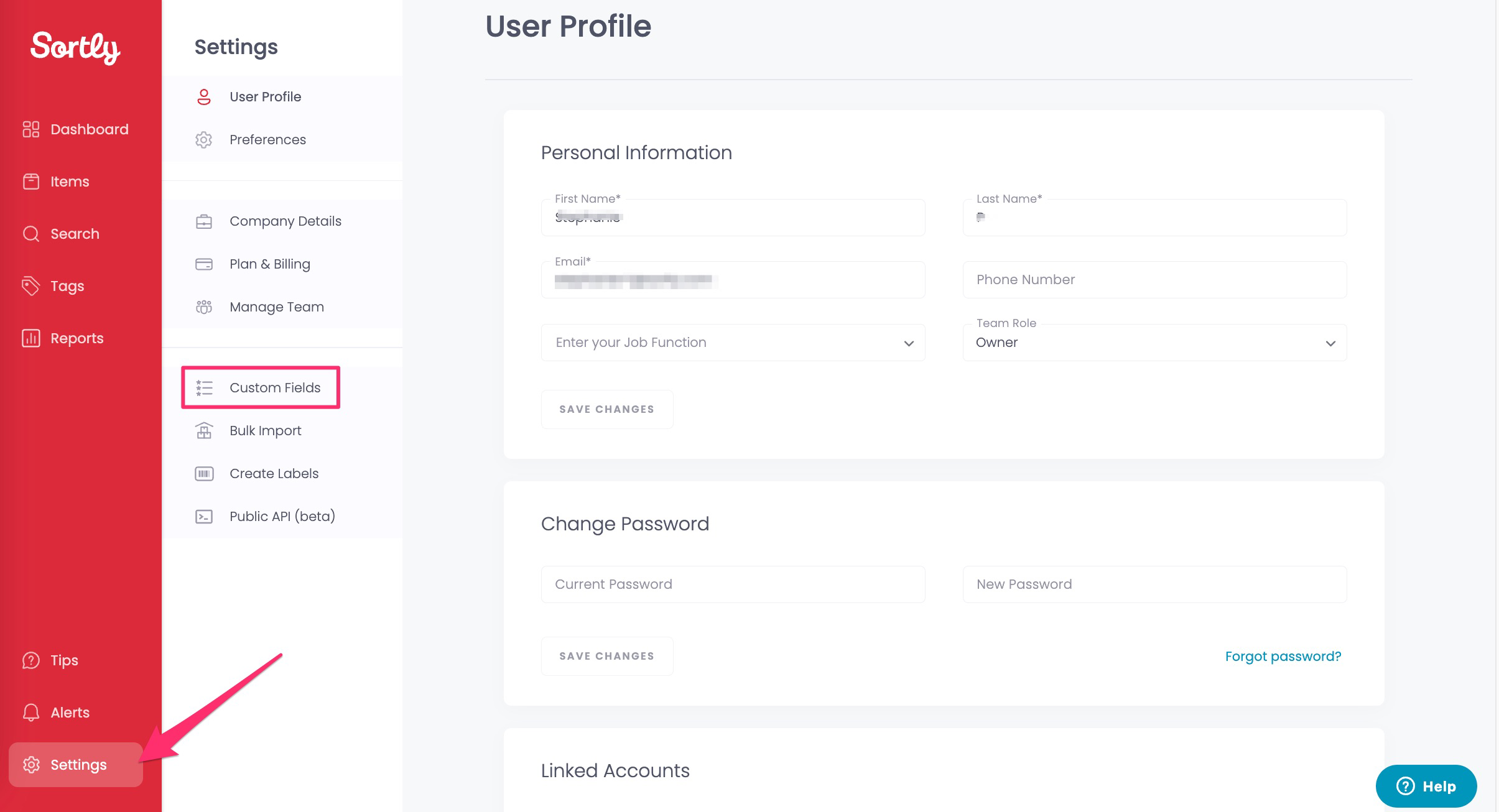 2. Then click on the "Add custom field" text on the top of the page or use the button in the middle of the page: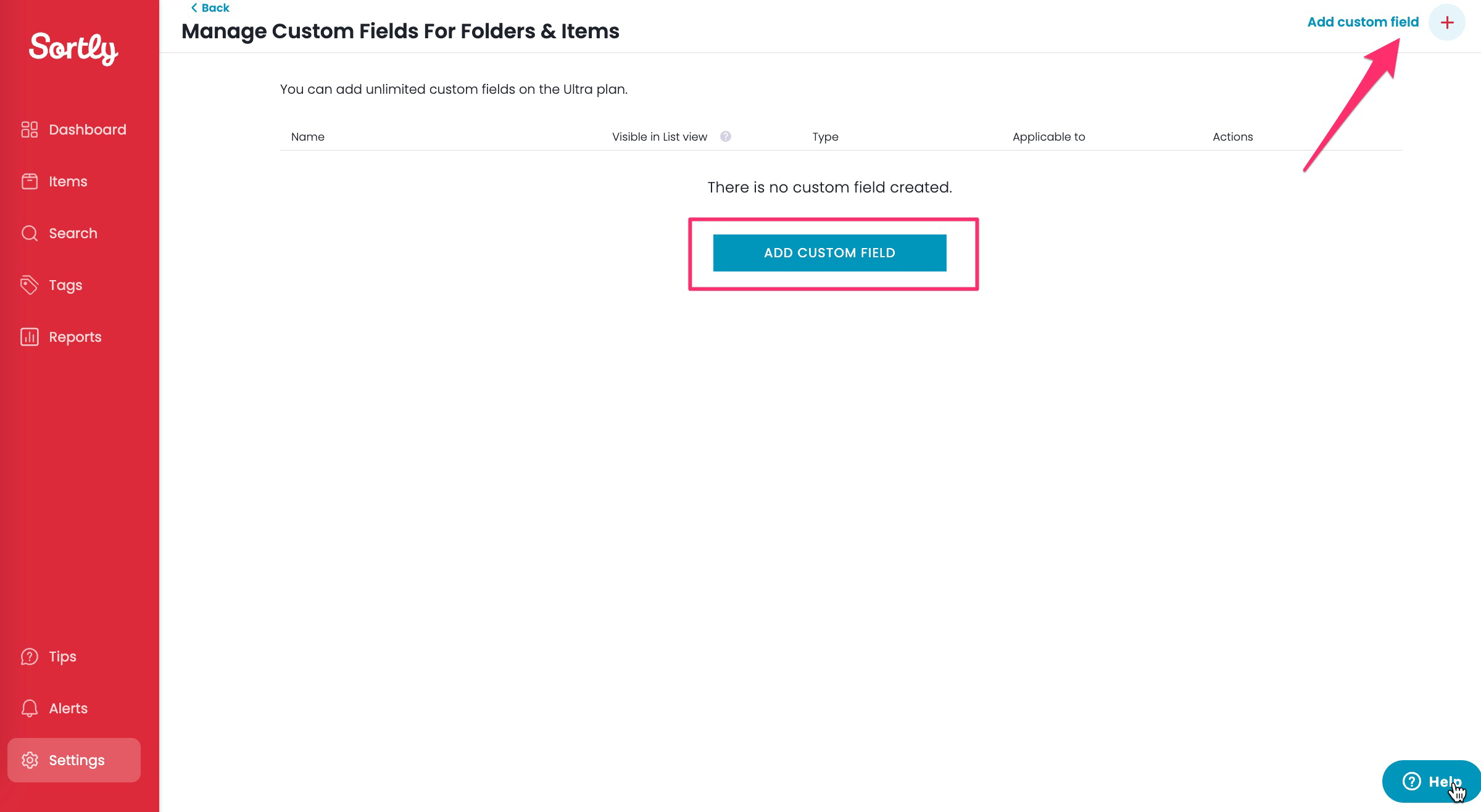 3. Select the field TYPE (see the 12 different types of custom fields types here).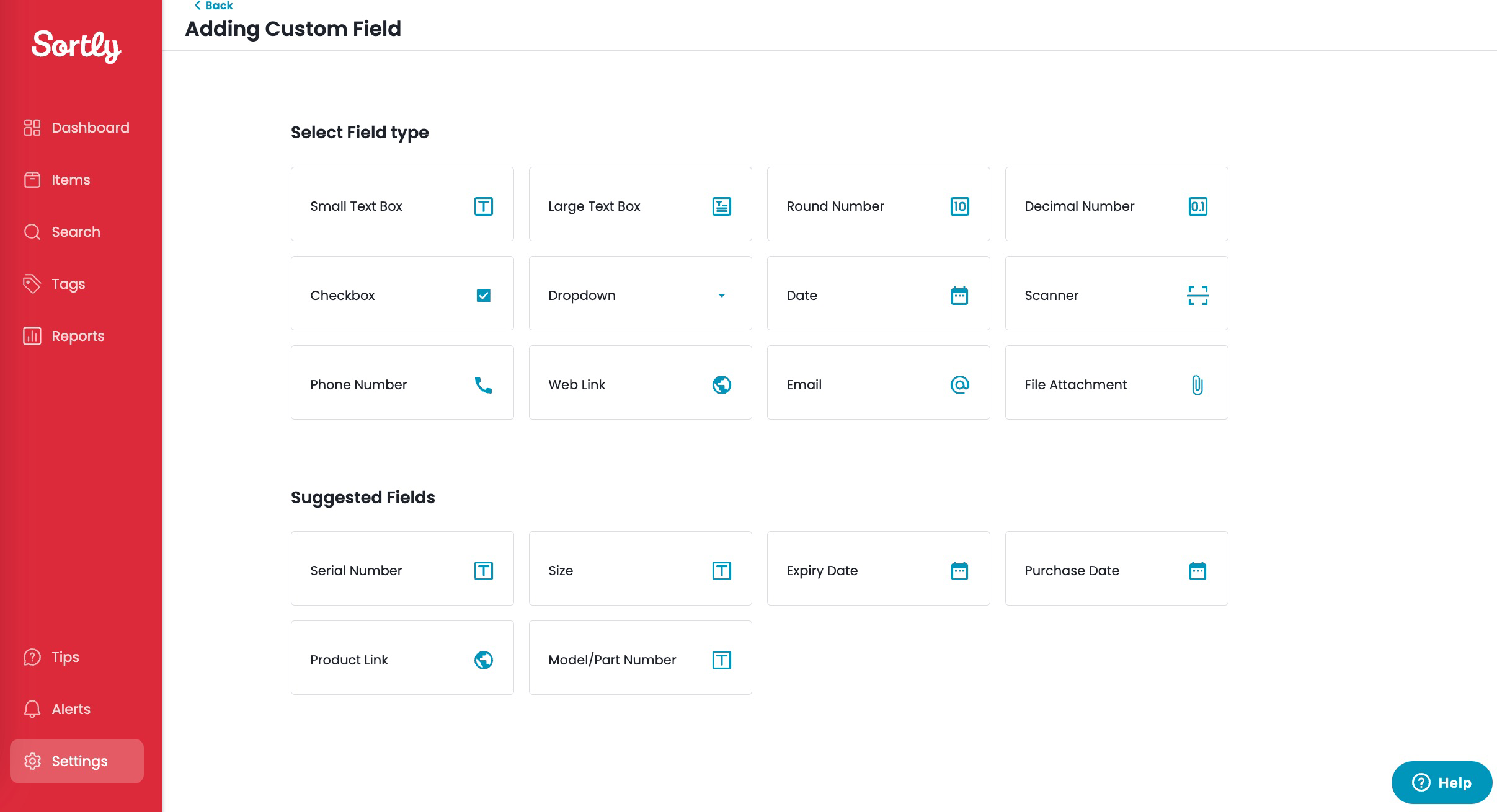 4. Enter the Field NAME as well as other optional details (depending on the type of field) and click Save.
Note: You can also select if the field will be applicable only to items, folders, or both.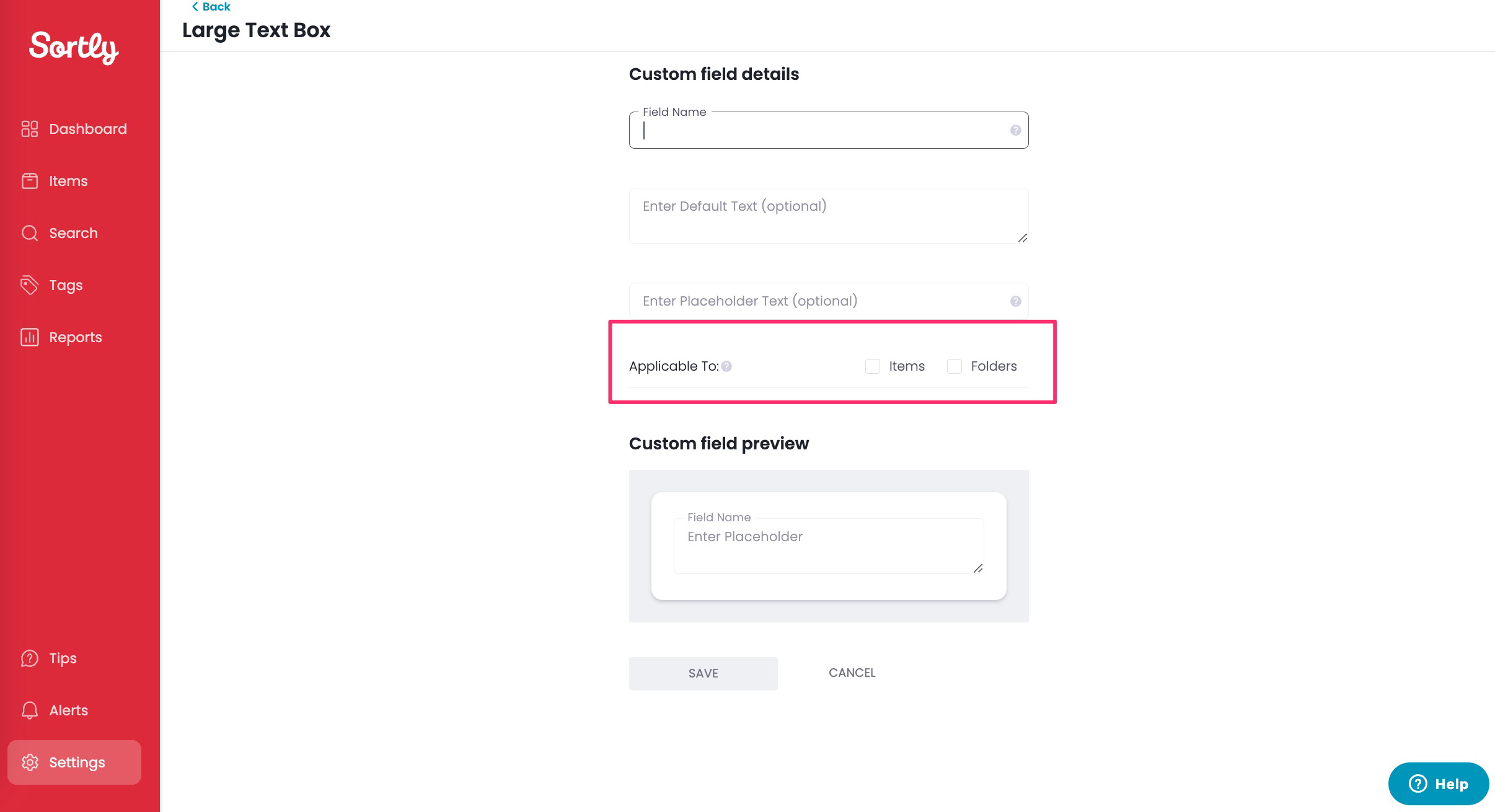 Your custom field will now show on all items and/or folders depending on which option you chose upon creation.
Editing or Deleting Custom Fields
There may be times when you want to edit a custom field with updated information or placeholder text. To do this, from the Custom Field page, hover over the custom field you want to edit/delete. From the Actions column, choose either the pencil icon (edit) or the trashcan icon (delete).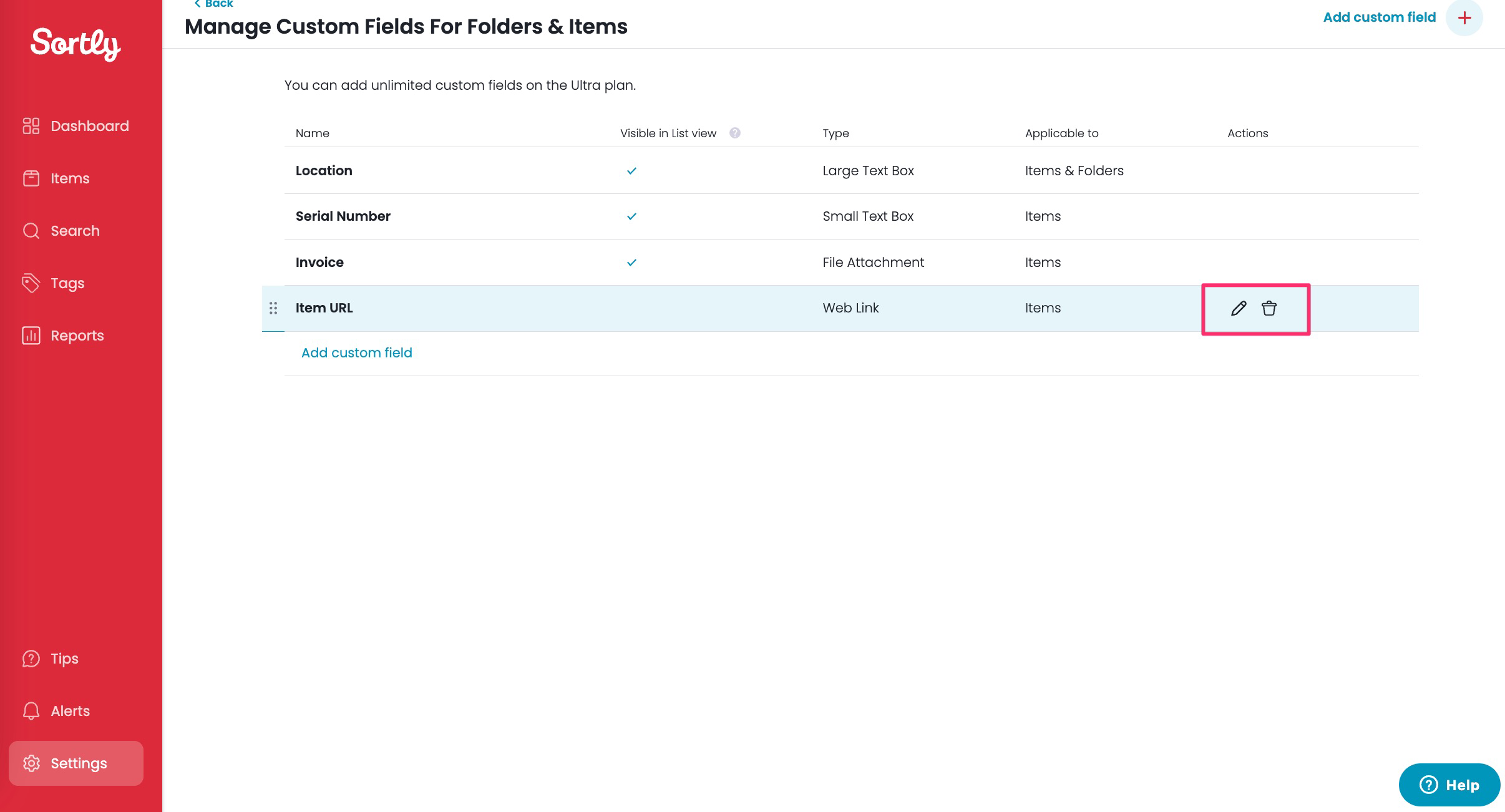 When editing, you will only be able to update the following: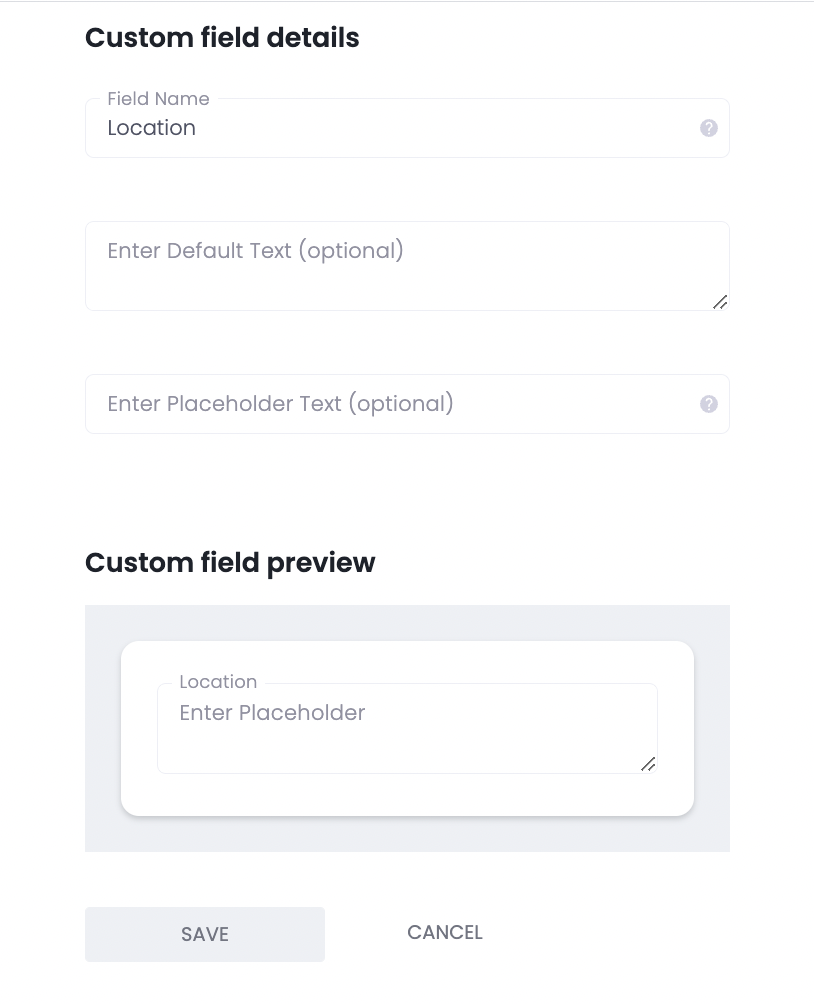 Field Name
Default Text
Placeholder Text
You will not be able to edit the TYPE of custom field or edit it to include items and/or folders. If you need to add a custom field to an item or folder after creation, you will need to create a new custom field and select items and folders at that time.
Once a custom field is deleted, it is not recoverable.