If you are using QR codes or barcodes to keep track of your items, we recommend using the "quick scanner" tool on the Sortly app to instantly "check-out" or "move" your items.
It is designed to save you valuable time and effort so that you don't need to manually search and move each item. You simply need to select a folder and then scan items to instantly "move" it to that folder.
See how it works in the video below:
Note: For the "quick scan" tool to work correctly, you have to connect any existing barcodes or QR codes to your items or create custom QR labels for your items using Sortly.
Here are some screenshots to explain how it works.
In this example we are trying to move items from your "Warehouse" folder to your "Rented out" folder.
Step 1 - Start by going into your Warehouse inventory folder and then clicking on the "quick scan and move" tool. This will launch the in-app scanner. Make sure you are in the correct folder when you click the "quick scan" tool as it will search for that item only within that folder and sub-folders.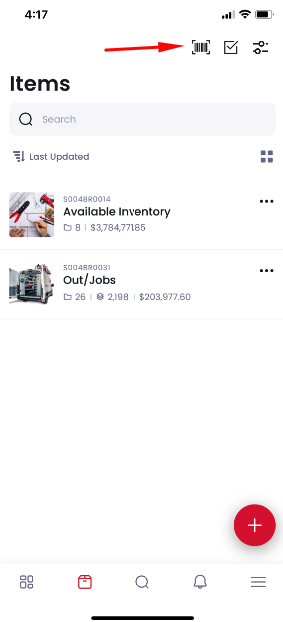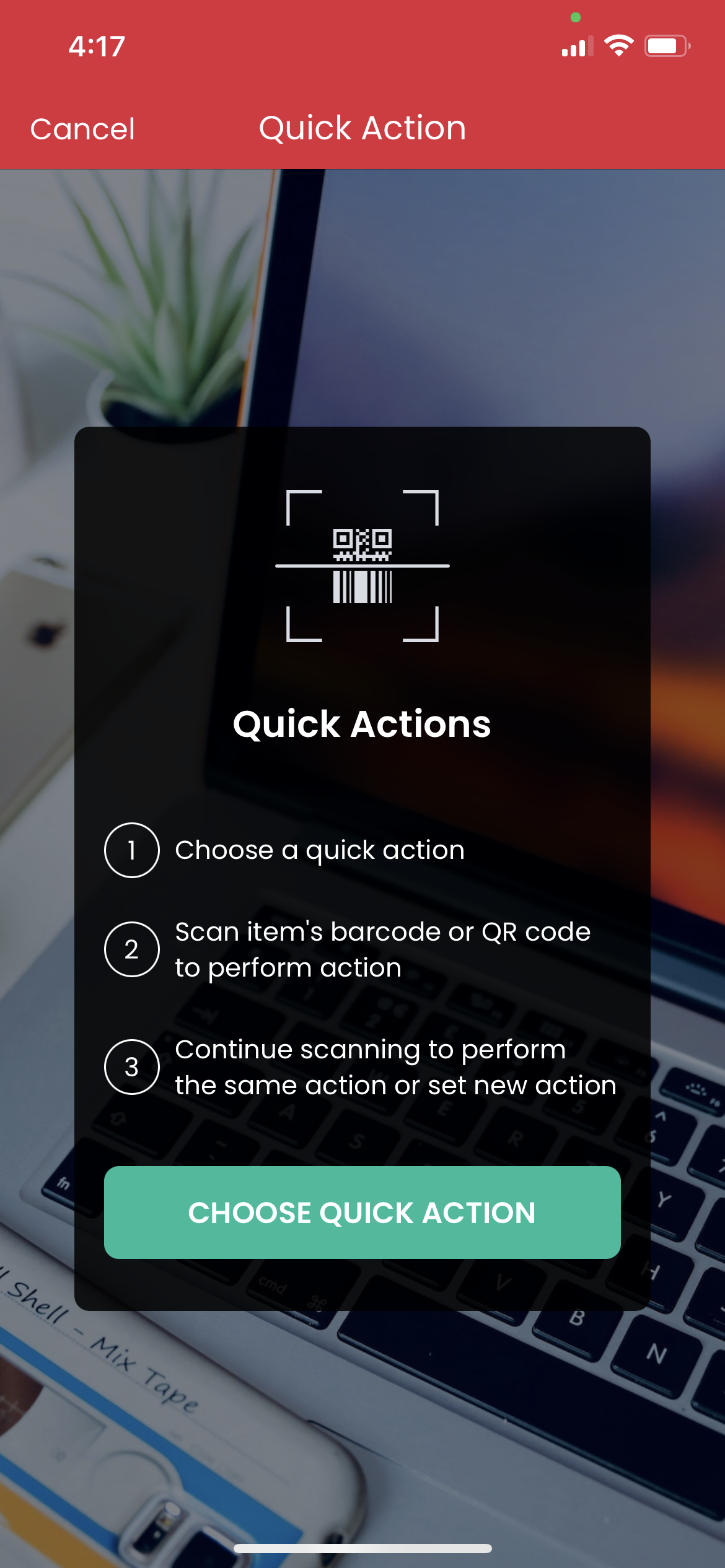 Step 2 - Select the destination folder or subfolder. In this case, the "rented out" folder. Then proceed to scan the item and the items will instantly move to that folder.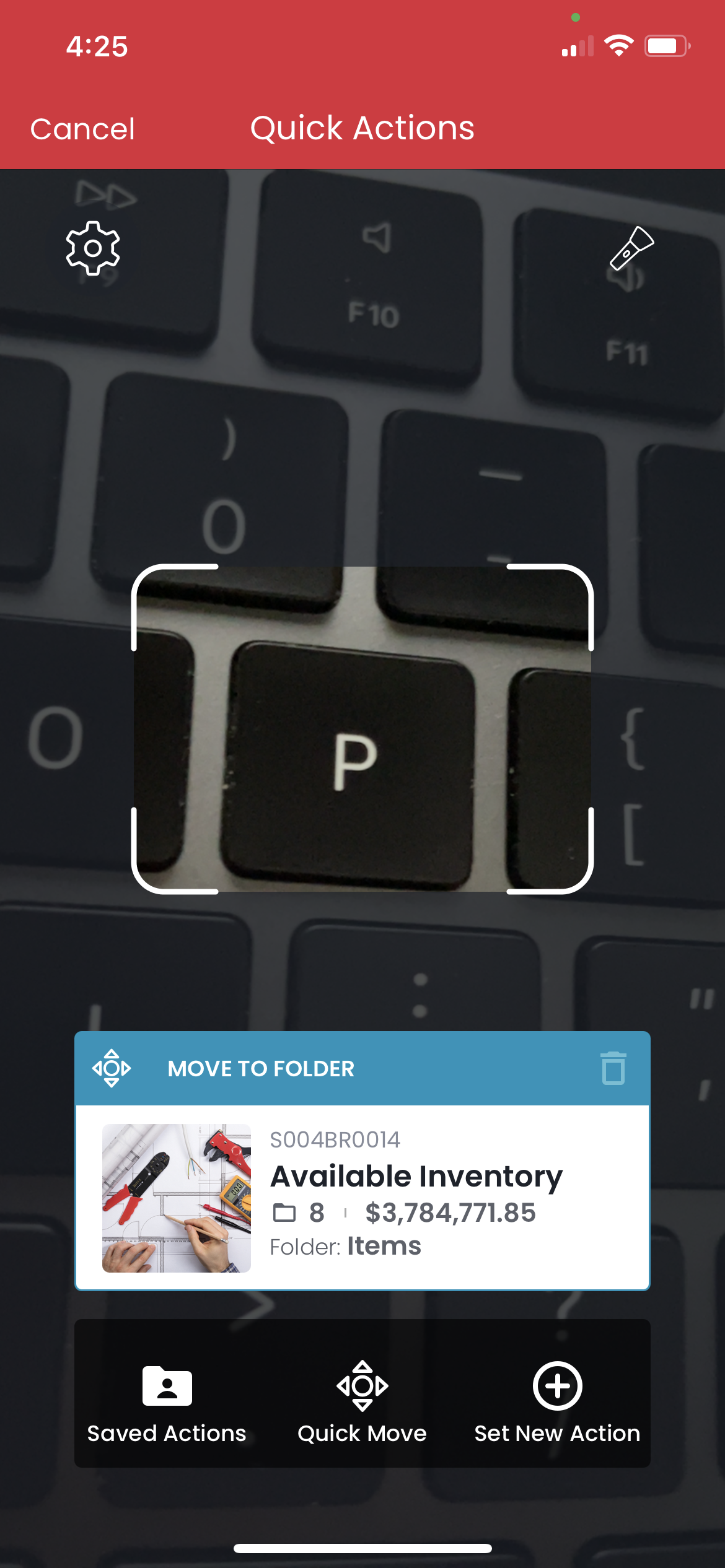 Step 3 - Continue to scan and move items instantly into that folder without having to press any additional buttons.
Understanding Quick Scan Settings (see screenshots below)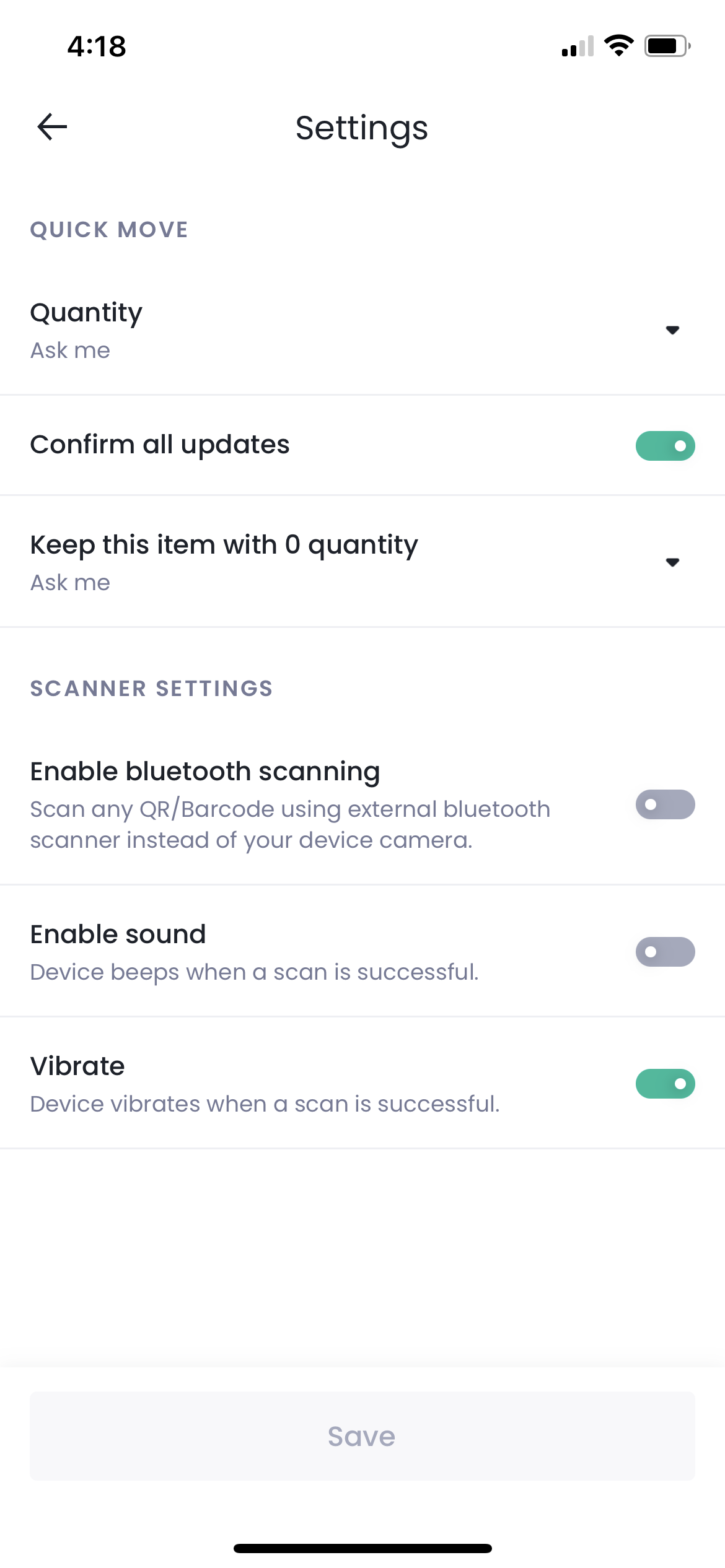 Quantity- When using a quick scan, you can also move the entire quantity of an item or see an option to decide what quantity of items to move.

Eg: If you are moving 5 identical chairs with the same QR code you can scan the code once and select quantity '5' (instead of scanning all 5 chairs individually)

Merge - When moving items with multiple quantities, you can choose to automatically merge items to increase or decrease total quantity or show them as separate items.

Eg: Your customer is returning 5 chairs. You have 25 of the same chair in your inventory. When the item moves back into your warehouse folder it will show as 30. But if one is damaged. You can separate one chair and show it as a separate item. So your inventory will show 29 + 1 chair.

Confirm All Updates - When using this setting, you can choose a popup to display if you wish to confirm the update before proceeding. If you un-toggle this action, there will be no confirmation screen, but there will be a little banner indicating the task has been completed.
Scanner Settings:
Enable Bluetooth Scanning - This setting is specifically for Ultra and Enterprise customers who are using a 3rd party scanner in unison with Sortly. This setting will enable the scanner to be used in unison with your mobile app.
Enable Sound - This setting enables a beep whenever you scan an item using the mobile app
Vibrate - Enabled this setting if you would like for your device to vibrate when a successful scan happens