To delete an item or folder from your Sortly inventory, follow the steps below:
You can find the "delete" icon for any folder or item in the menu section. There is also a shortcut to find all of your deleted items through the following link: https://app.sortly.com/trash
See the screenshot below for desktop and mobile versions.
Desktop:
Click the vertical ellipsis (...) associated with the item you wish to delete
Select "Delete" from the dropdown options presented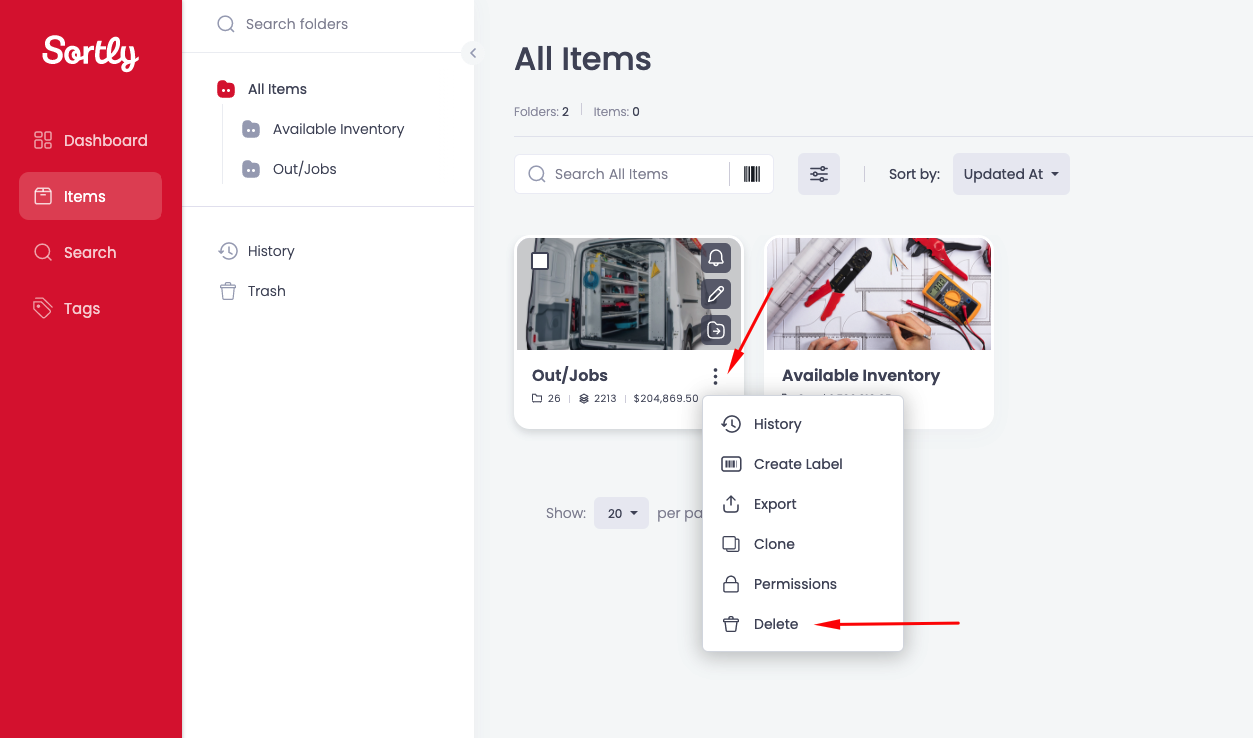 Mobile: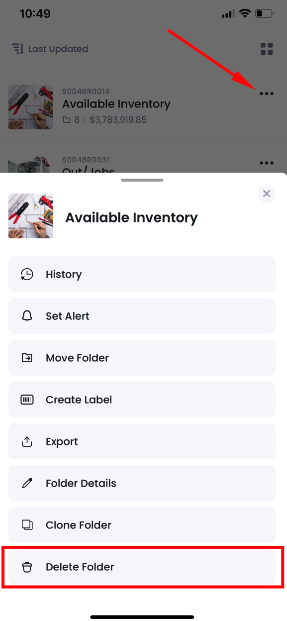 Retrieving Deleted Items (desktop only)
Sometimes, an item or folder is deleted in error that you want to make available in your inventory again. If this is the case, you can click on the trash can icon on the bottom left of your Sortly desktop account to view previously deleted items and restore them, pictured below:

When you hover over an item, an option to "restore" will appear. You can also restore multiple items by clicking the "Select" option at the top and bulk selecting the items you wish to restore.