With Sortly, you can easily set up date-based reminders to alert you or your team of important dates related to your items (Eg: Expiry dates, item return dates, maintenance reminders, etc).
Alerts can be set up on the desktop or mobile app by following the steps below.
When setting up a date-based alert, you can also decide who should be notified of the alert. All alerts will always be visible in the "alerts" section on the desktop app.
Note: Setting up alerts is only possible with Sortly Advanced, Ultra, and Enterprise Plans. The Sortly Free plan does not support alerts.
Setting up item date-based reminder on Desktop or Mobile App
Before getting started, you will need to add a custom field, specifically based on the date field. You can add a custom field here: https://app.sortly.com/manage-custom-attributes/node. Once you have added the custom field, you can follow the below steps to make a date-based alert.
1. While in the item's "edit mode," click on the "calendar" icon beside any "date-type" custom field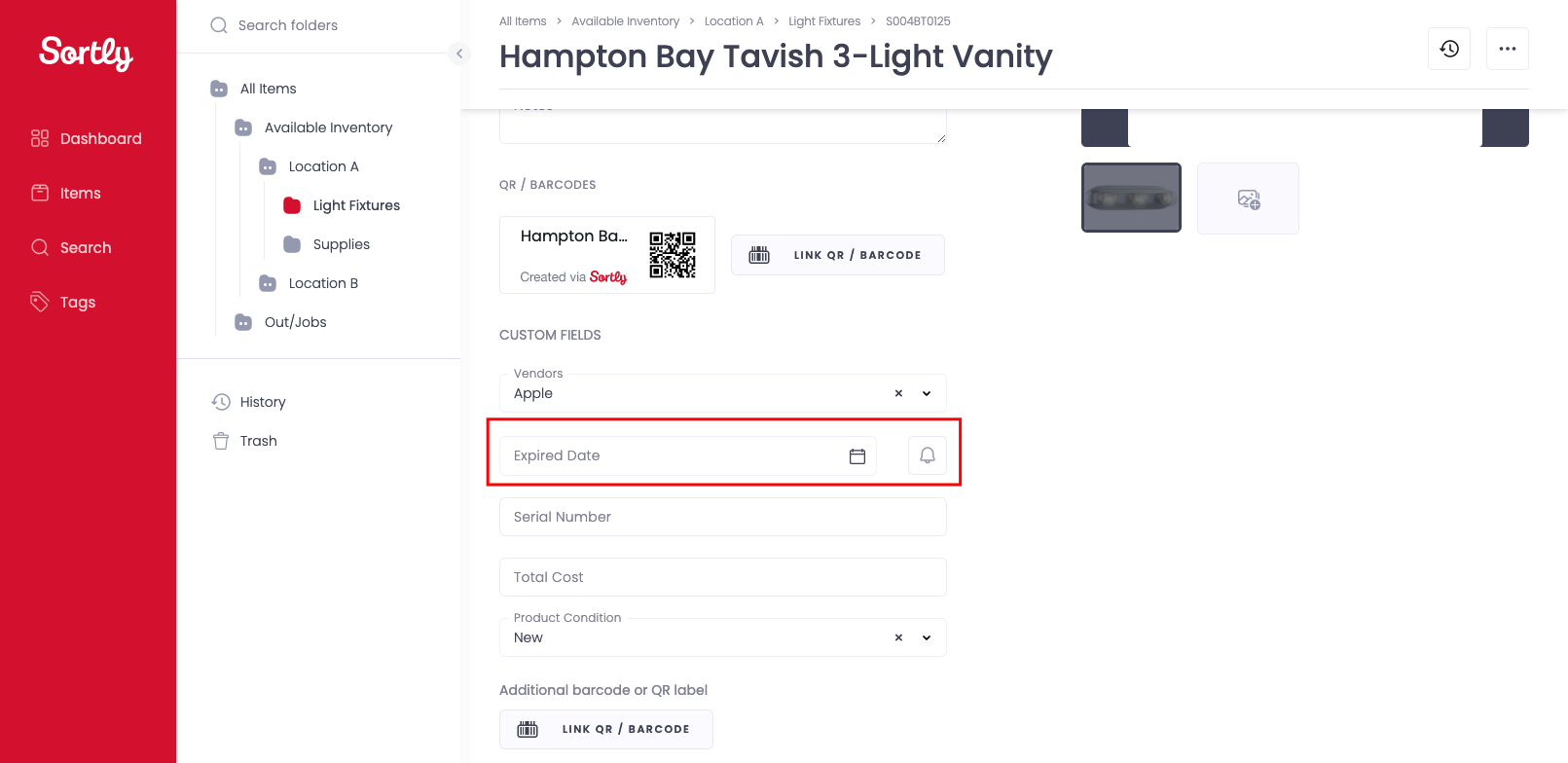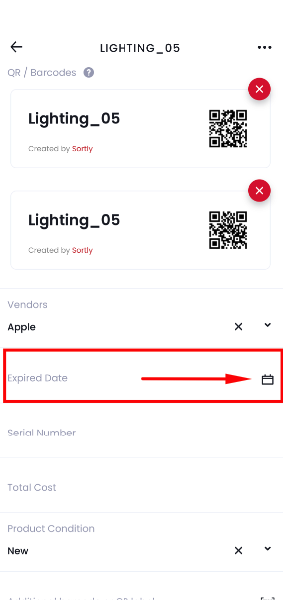 Please note: You will only be able to add date-based reminders after you have set up date-based custom fields. For more information on adding custom fields, please see this article.
2. Next Select the conditions, amount, and time period
(Eg: Alert me before - 1 - week of date or alert me after - 1 - day from date)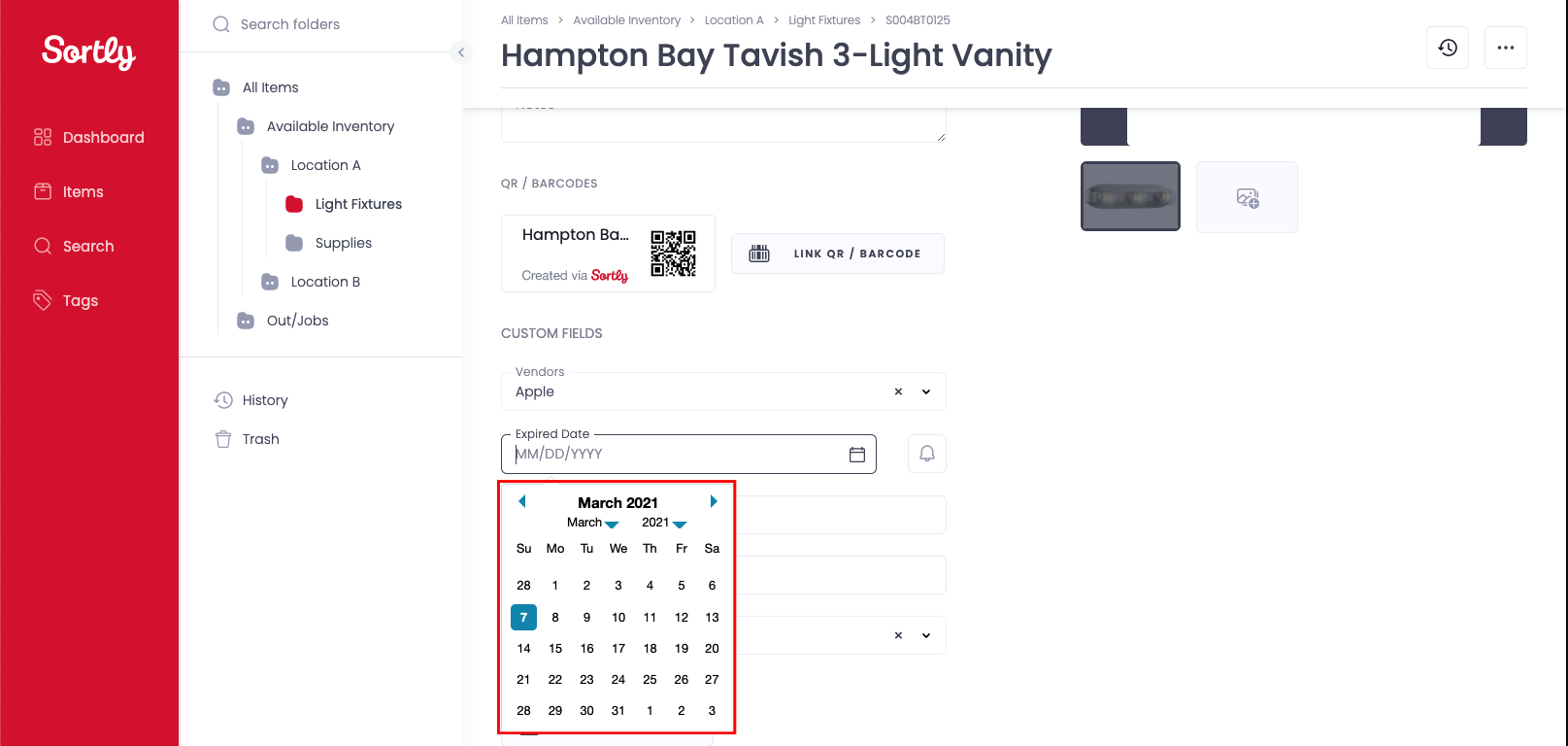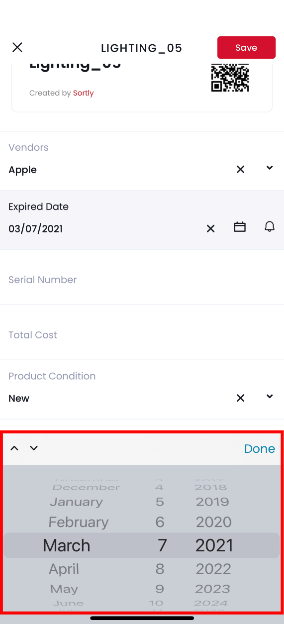 3. Lastly, choose who should be reminded
You can set alerts to yourself, all owners, all admins, all members OR select specific people to notify by choosing the "select people manually" option.
Note: You cannot send alerts to a person who is not a user in your Sortly account.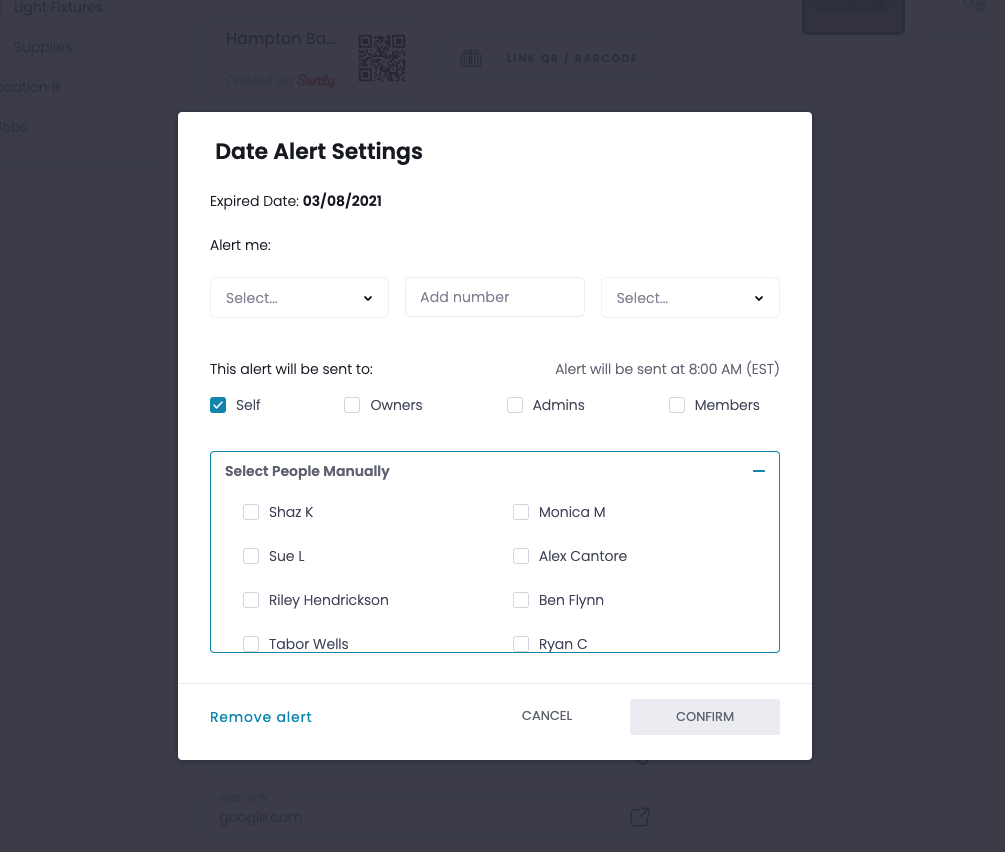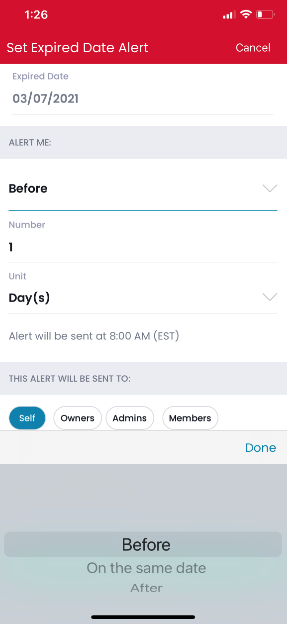 4. Press confirm to finish.
If you have any questions, please email support@sortly.com