Sortly makes it easy to make changes in bulk using our Bulk Edit functionality. Using our Bulk Edit feature, you can mass edit details including name, price, quantity, tags, notes, or any custom fields. You also can edit multiple fields across multiple items if needed!
**Please note that this functionality is only available on the Desktop version of Sortly.
How to Bulk Edit Items
1. Start by hovering over the item that you would like to bulk edit and then click on the top-left checkbox seen here: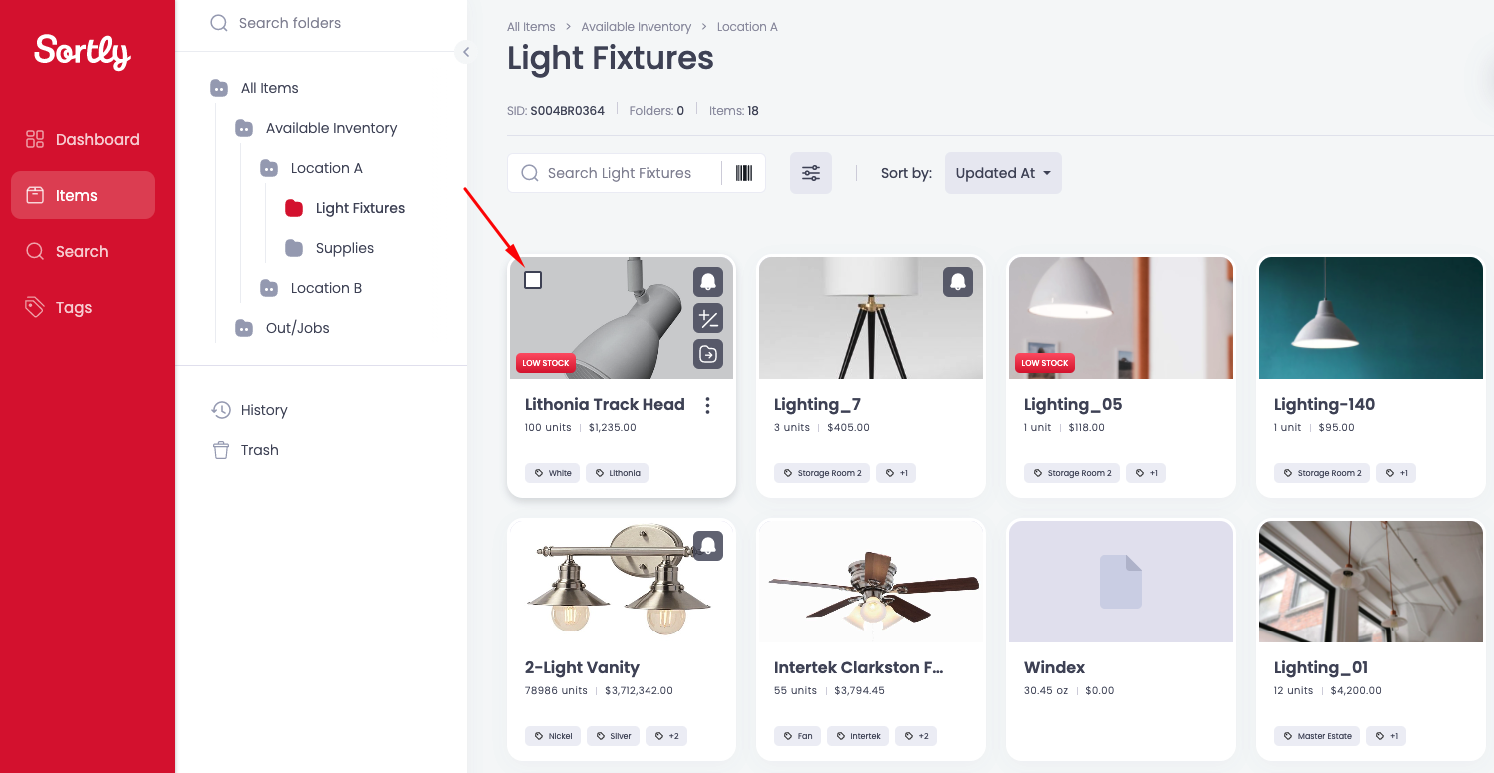 2. Once this has been selected, you will see the bulk edit bar become available seen below: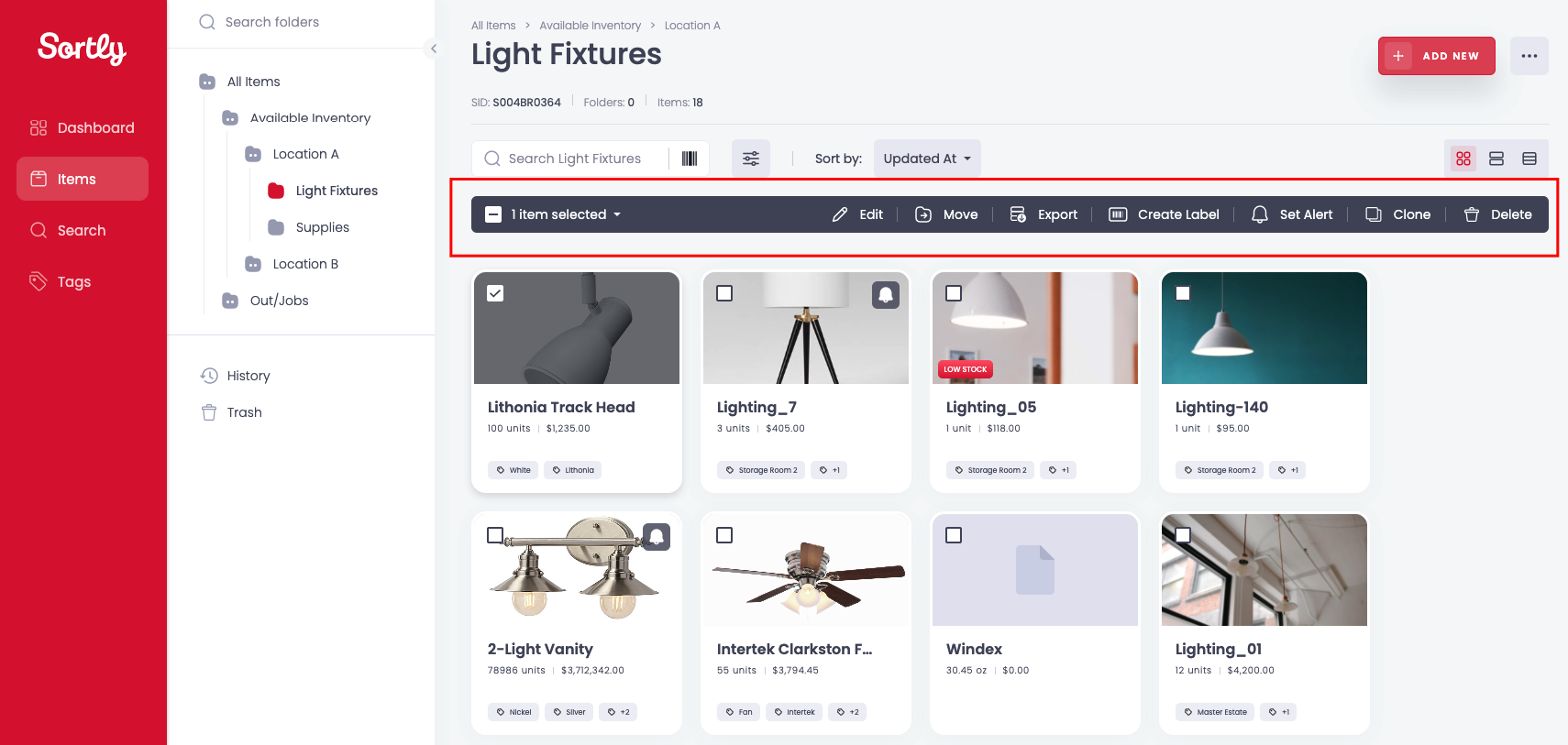 3. In the bulk edit bar, you can select from the following options: Edit, Move, Import, Create Label, Set Alert, Clone, and Delete. In this example we will select the edit option: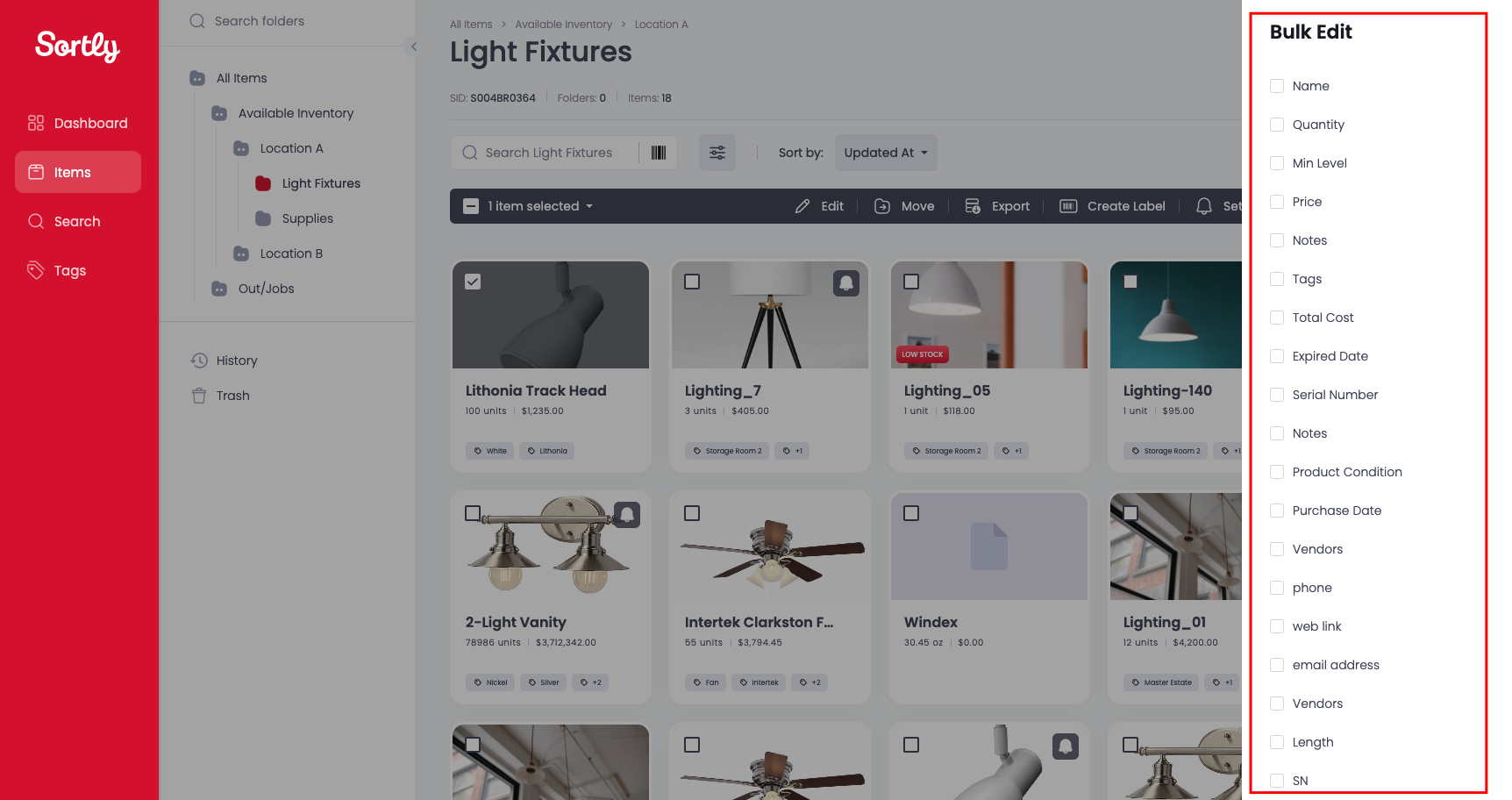 4. In this example, we will use the price field with the Add/Replace option. You can see an example here: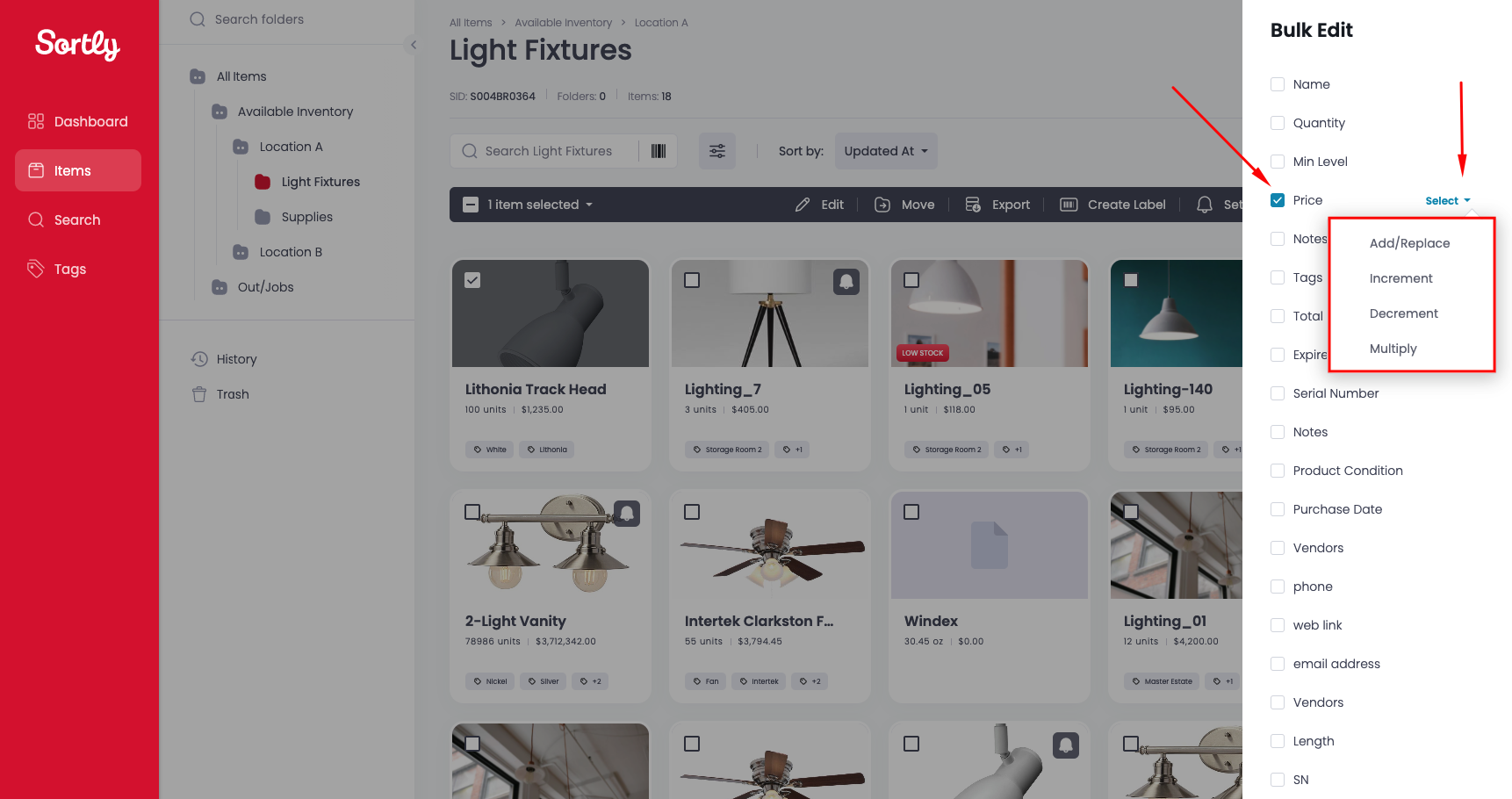 5. You will see the option to add the price point to the item and then you can click SAVE.
.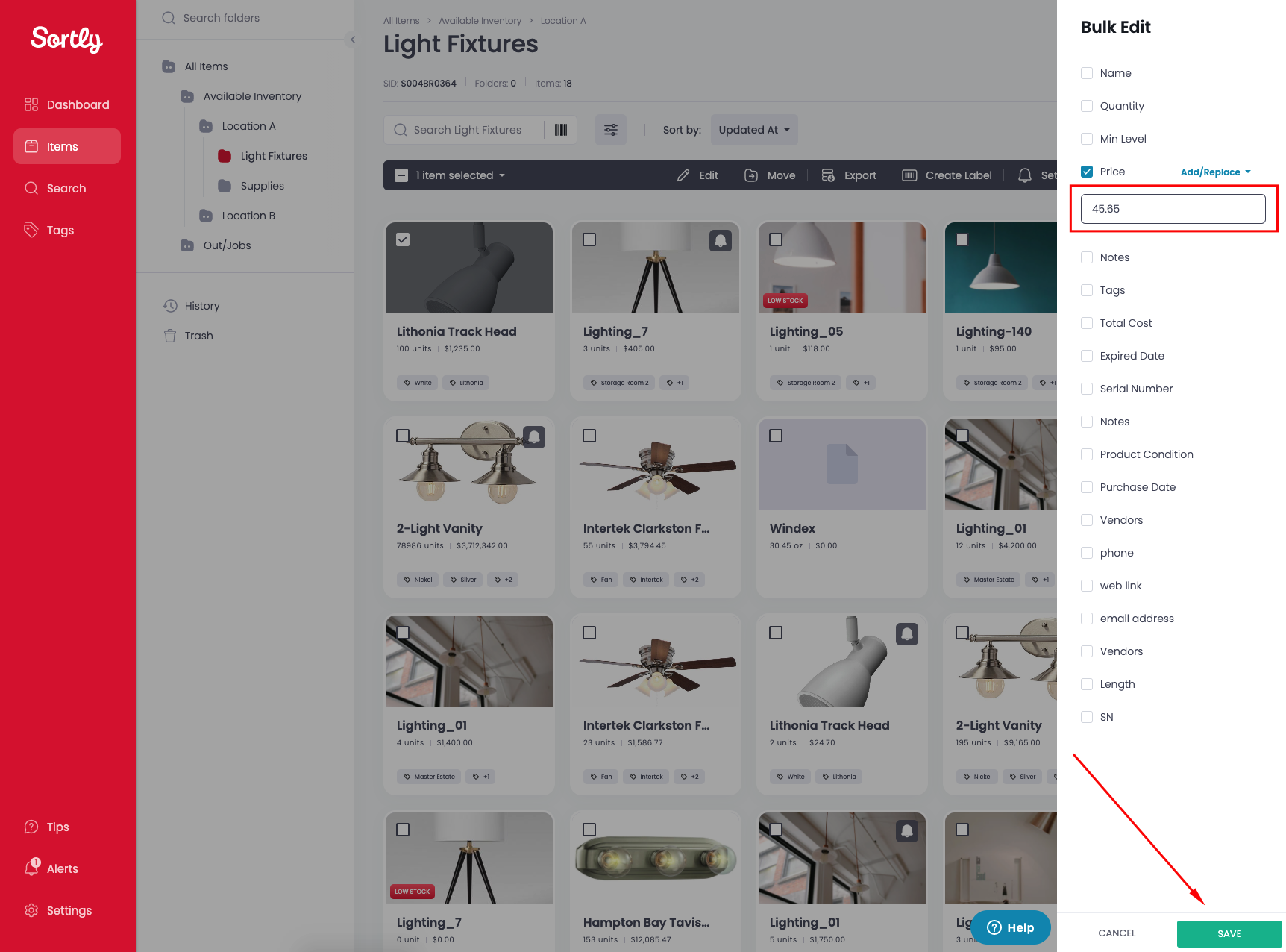 Bulk Edit Options for Items
Name
Min Level
Price
Notes
Tags
Any Custom Fields you have saved that apply to Items
How to Bulk Edit Folders
Start by navigating to All Items (https://app.sortly.com/items)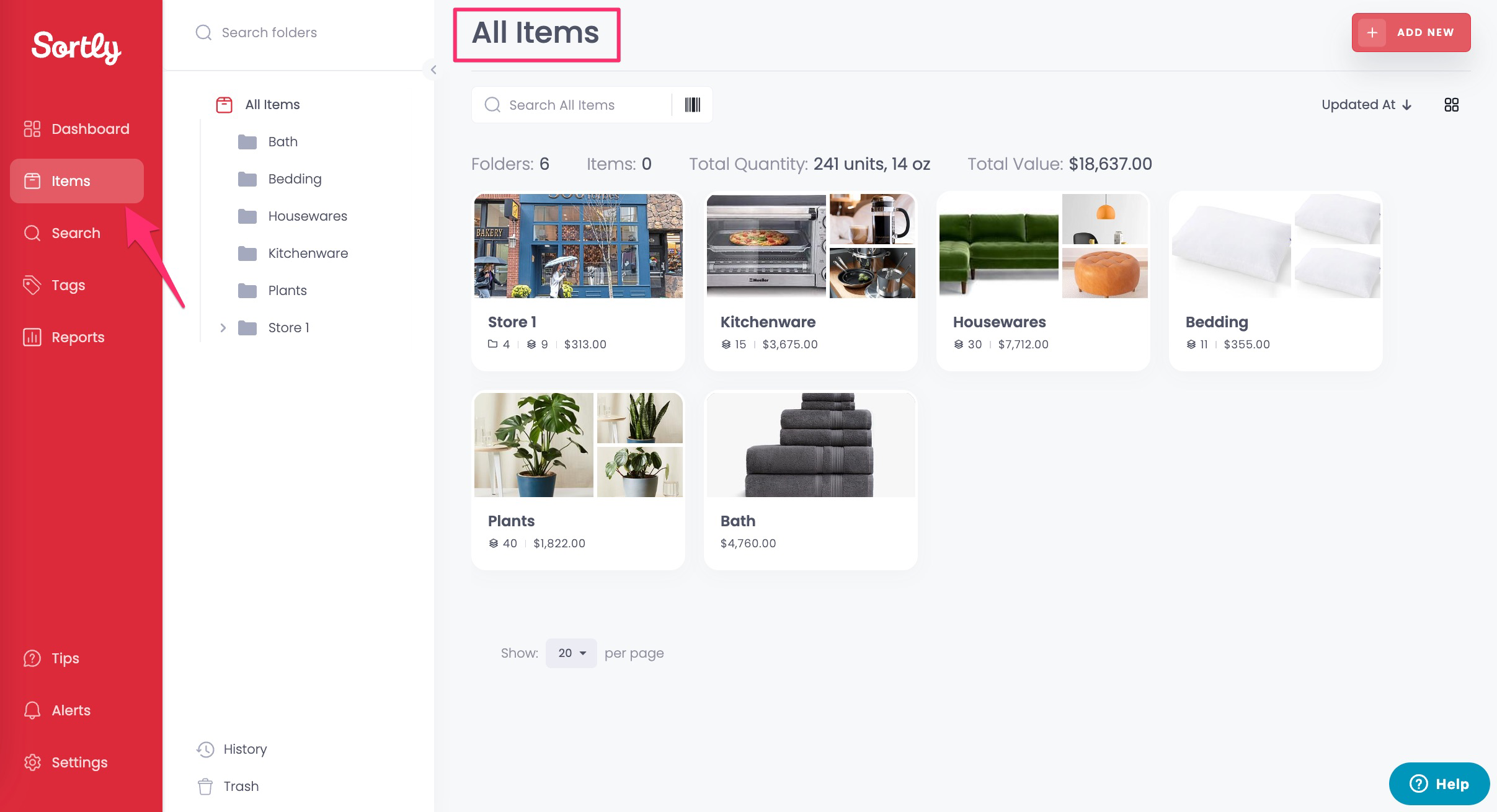 Then, select the folders that you want to Bulk Edit by clicking the checkbox in the upper left hand corner of the folder: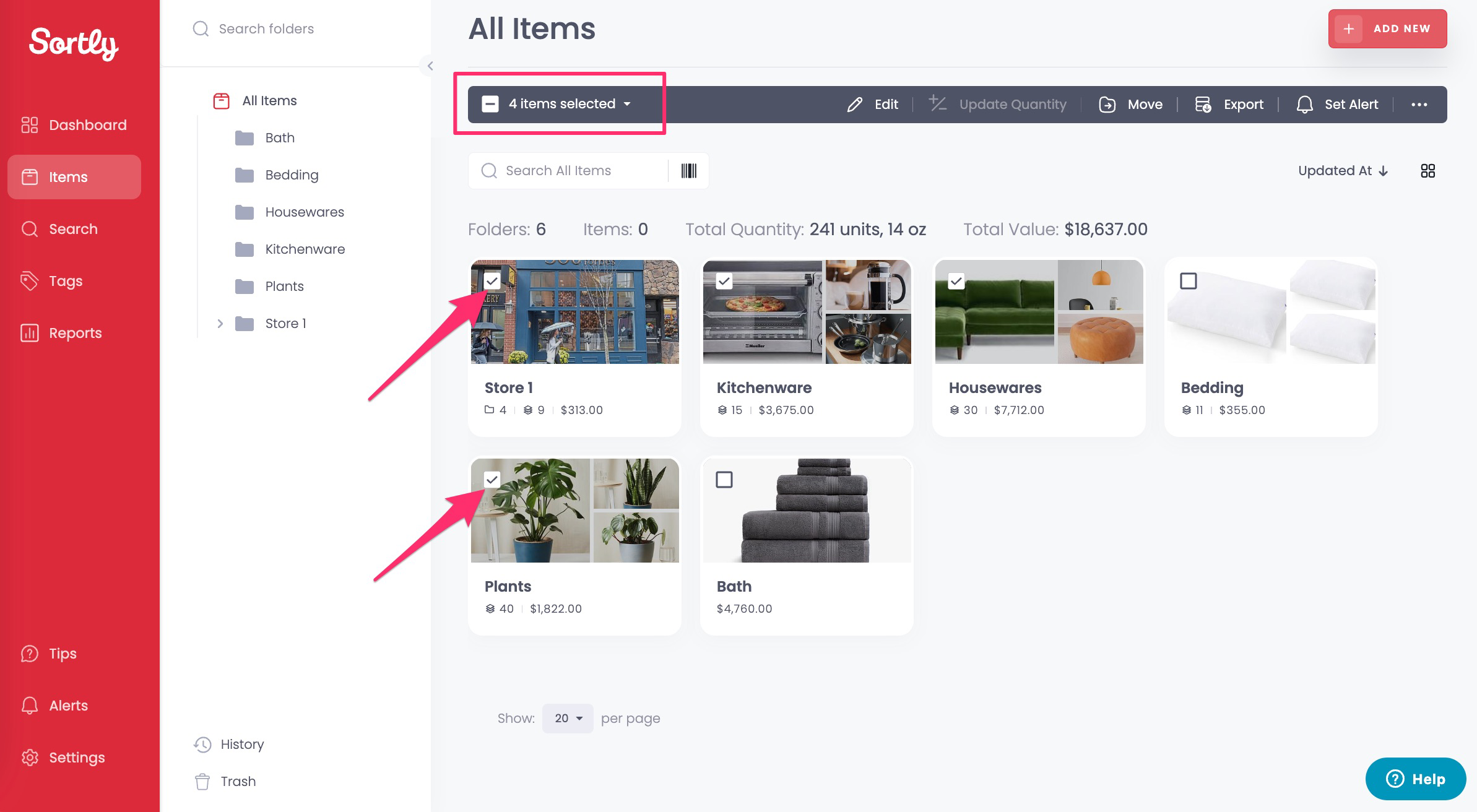 The Bulk Edit bar will show up and you can select Edit: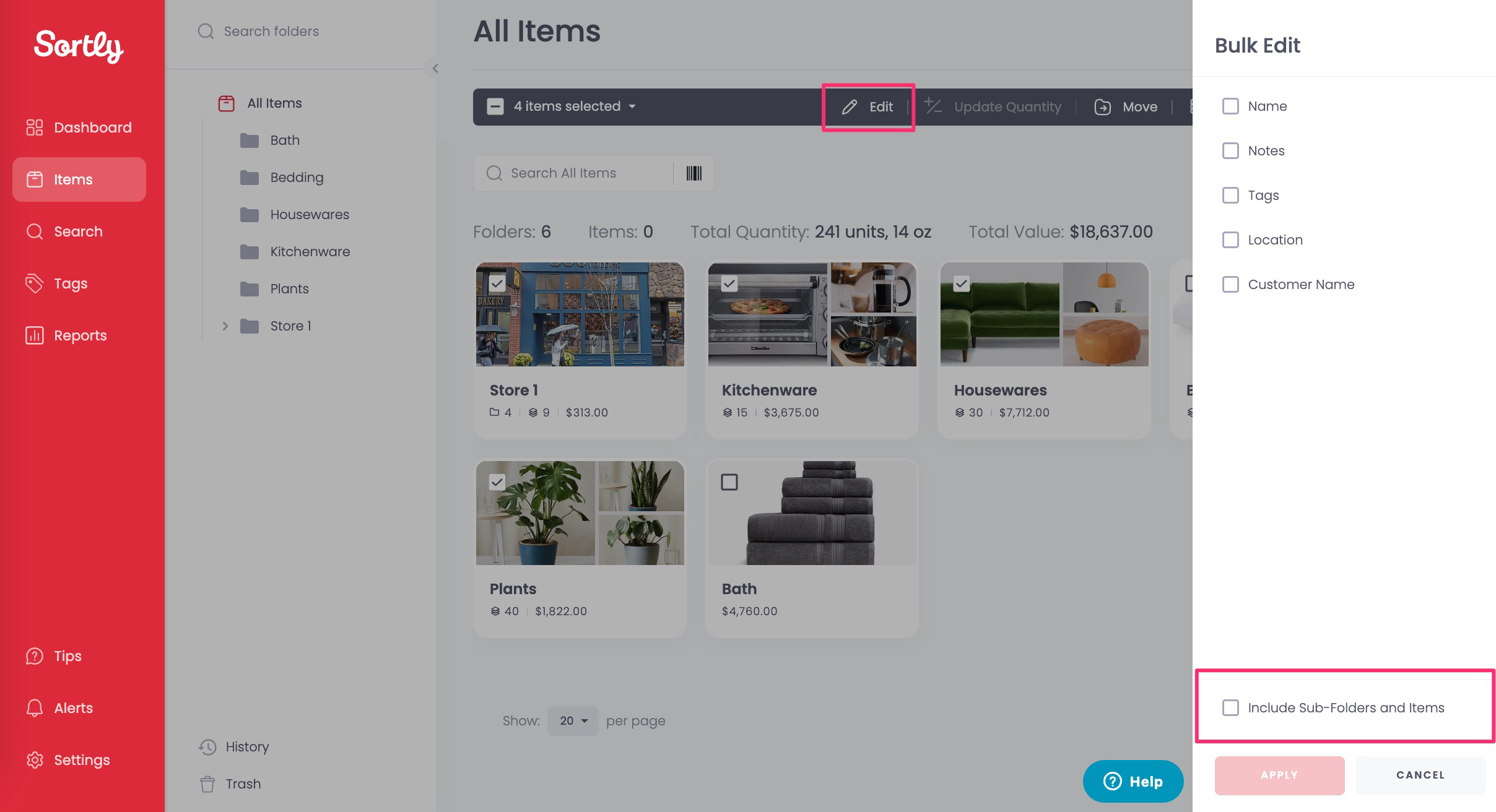 From here, you will have the option to edit criteria as well as the option to Include Sub-Folders and Items, should you wish to do so.
In this example, we are going to update Tags across all folders. You will see that you have the option to Add or Remove Tags in bulk.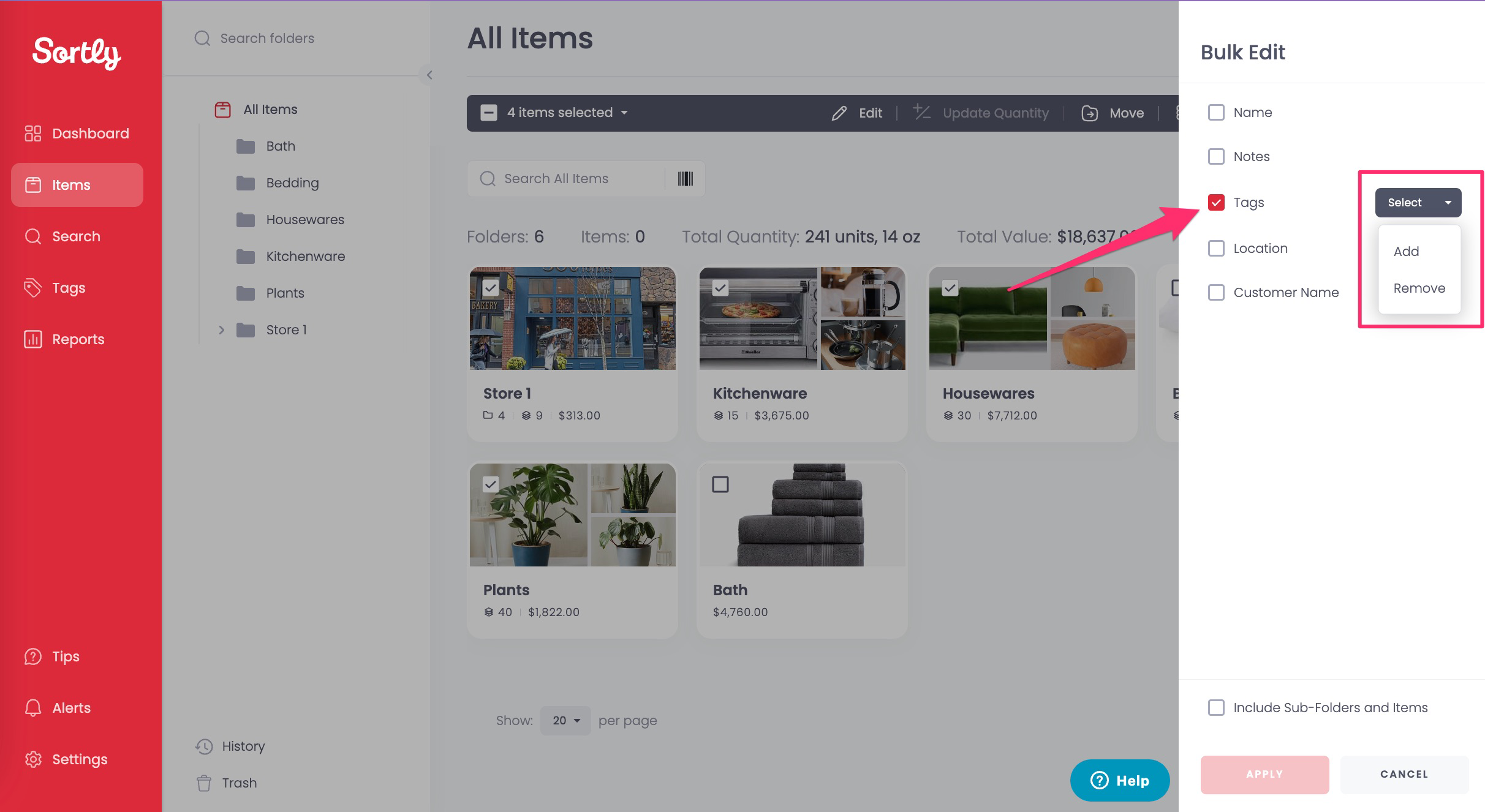 Once you've selected your option, click SAVE to save the changes and see the updates across all selected Folders.
Bulk Edit Options for Folders
Name
Notes
Tags
Any Custom Fields you have saved that apply to Folders
If you face any issues or have any questions please contact support@sortly.com