You can now bulk edit item or folder details with Sortly.
Please note that this functionality is only available on the Desktop version of Sortly.
By bulk selecting items, you can mass edit details including name, price, quantity, tags, notes, or any custom fields. You also can edit multiple fields across multiple items if needed.
See how to bulk edit items below
1. Start by hovering over the item that you would like to bulk edit and then click on the top-left checkbox seen here: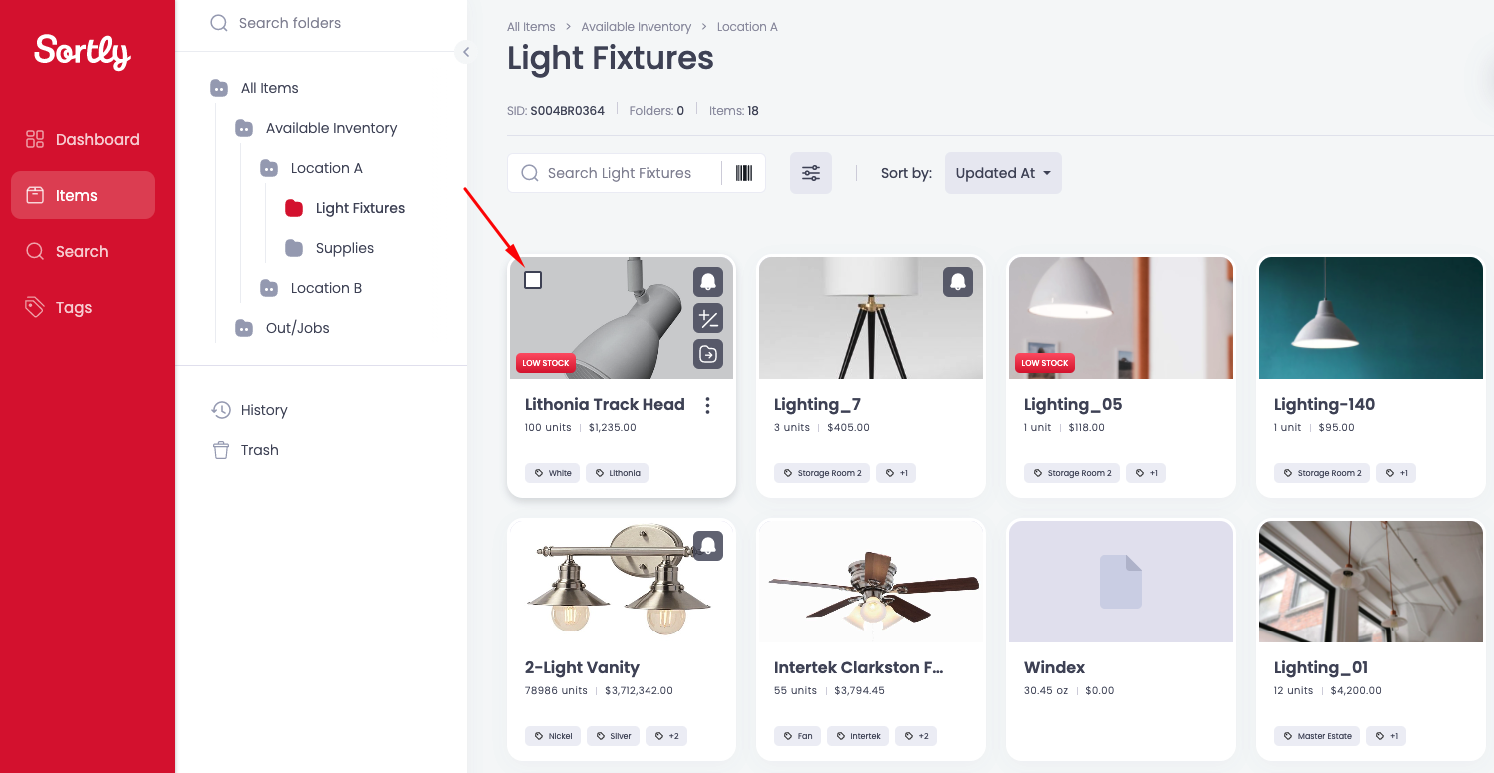 2. Once this has been selected, you will see the bulk edit bar become available seen below: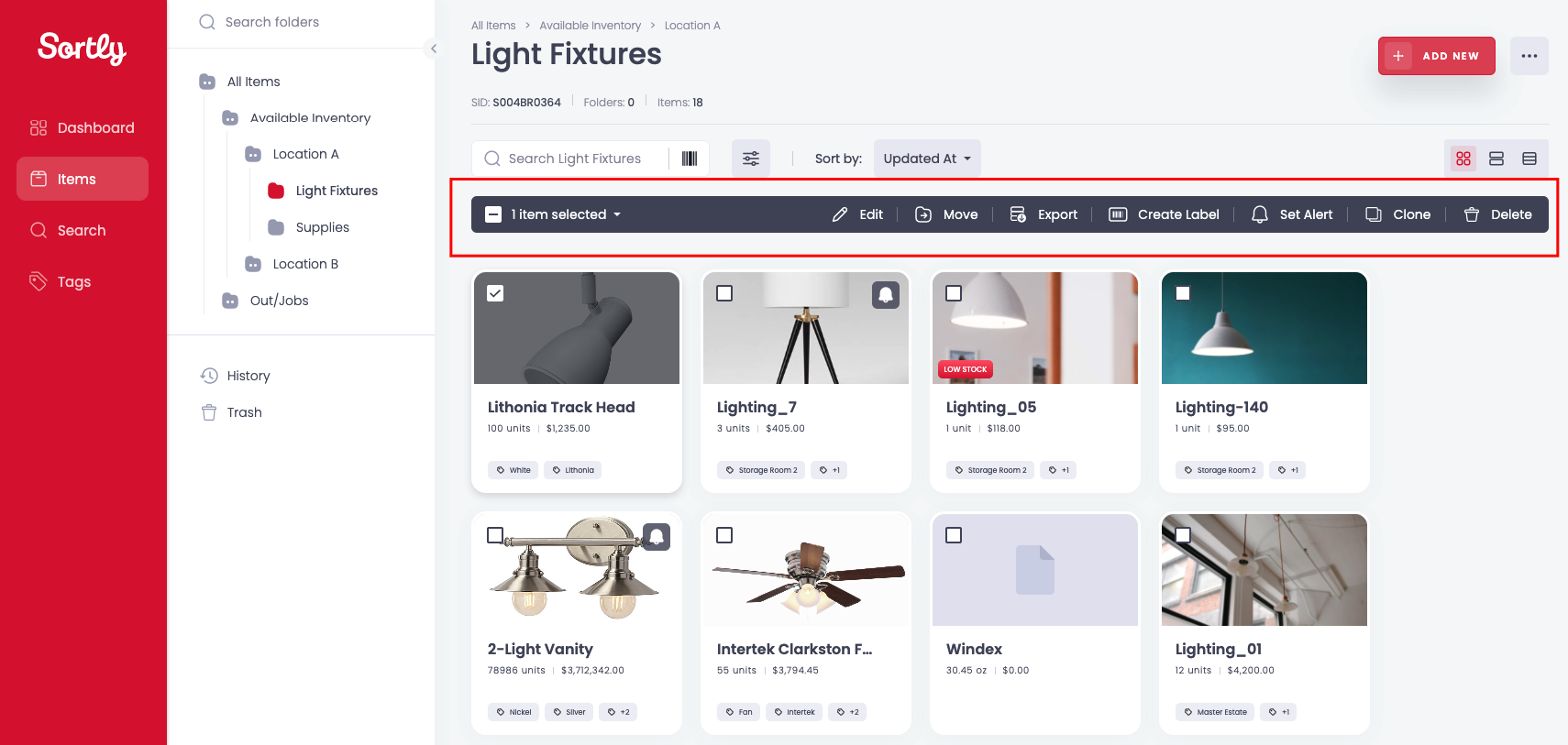 3. In the bulk edit bar, you can select from the following options: Edit, Move, Import, Create Label, Set Alert, Clone, and Delete. In this example we will select the edit option: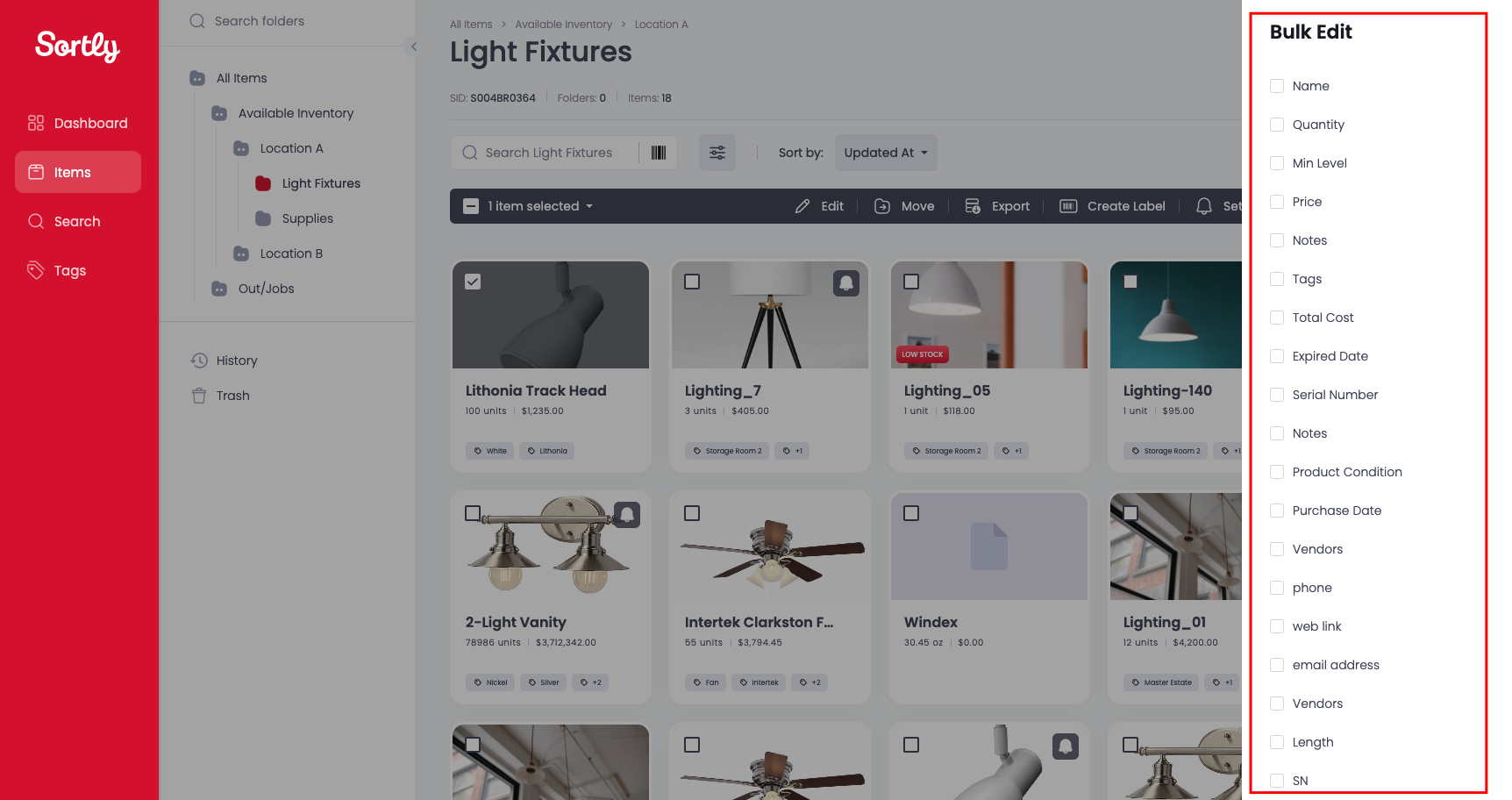 4. In this example, we will use the price field with the add/updated option for the price field. You can see an example here: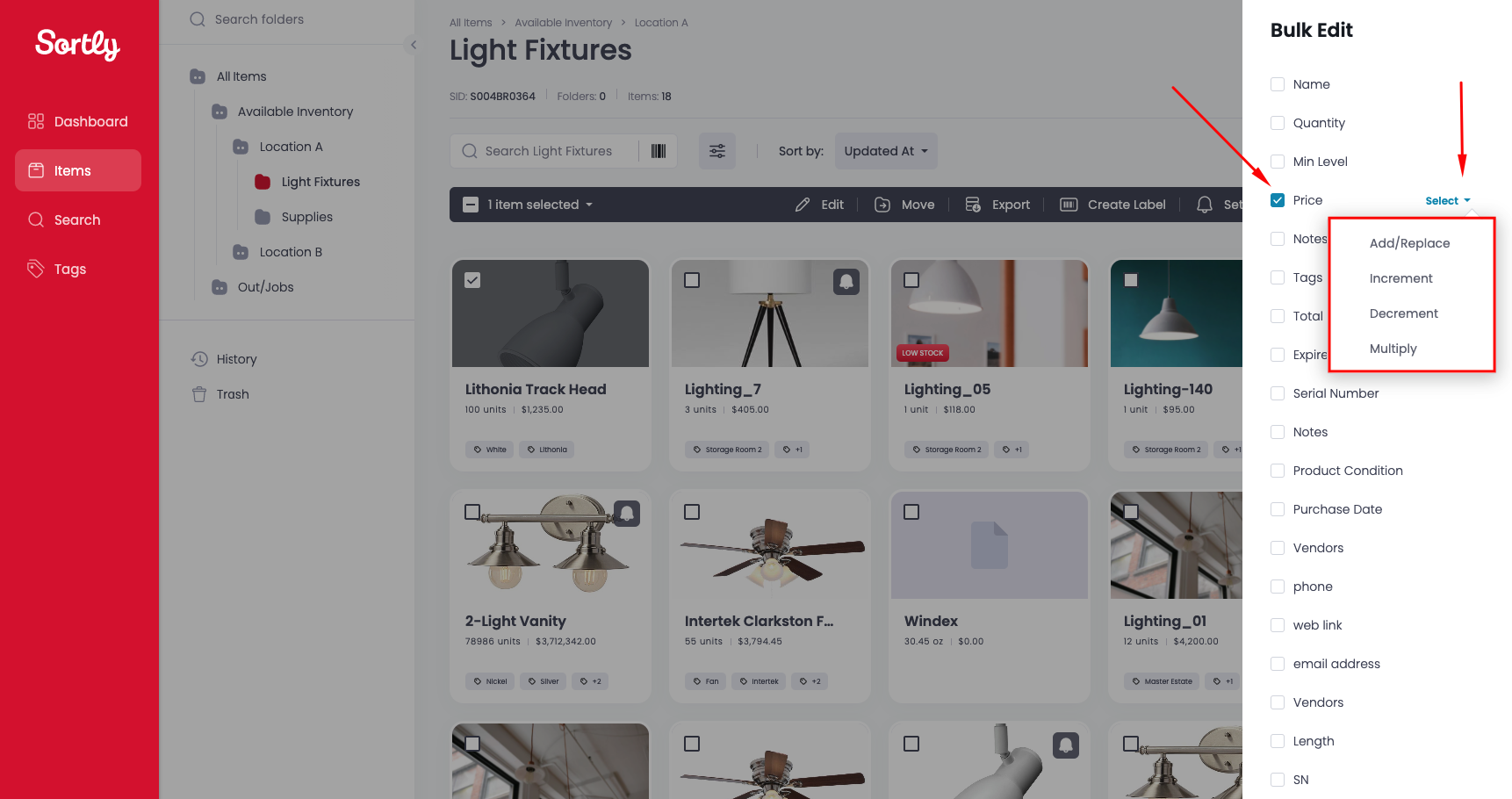 5. You will see the option to add the price point to the item and then save the changes when finished: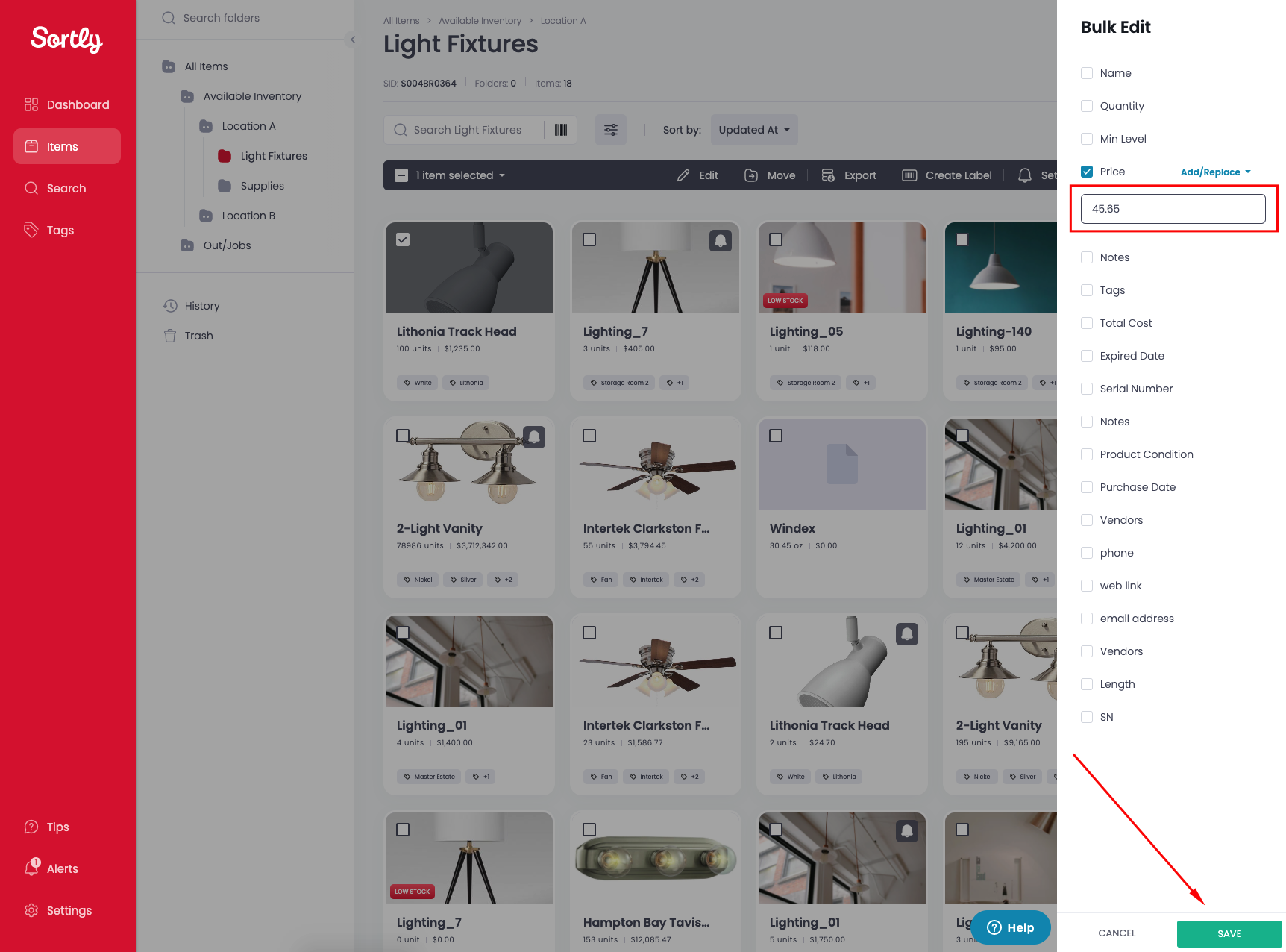 If you face any issues or have any questions please contact support@sortly.com