You can now bulk edit item or folder details with Sortly (Using the desktop version).
By bulk selecting items, you can mass edit details including name, price, quantity, tags, notes or any custom fields. You also can edit multiple fields across multiple items if needed.
See how to bulk edit items below
1. Click on the "select" button to start
2. Then select the items you want and then click the "edit" button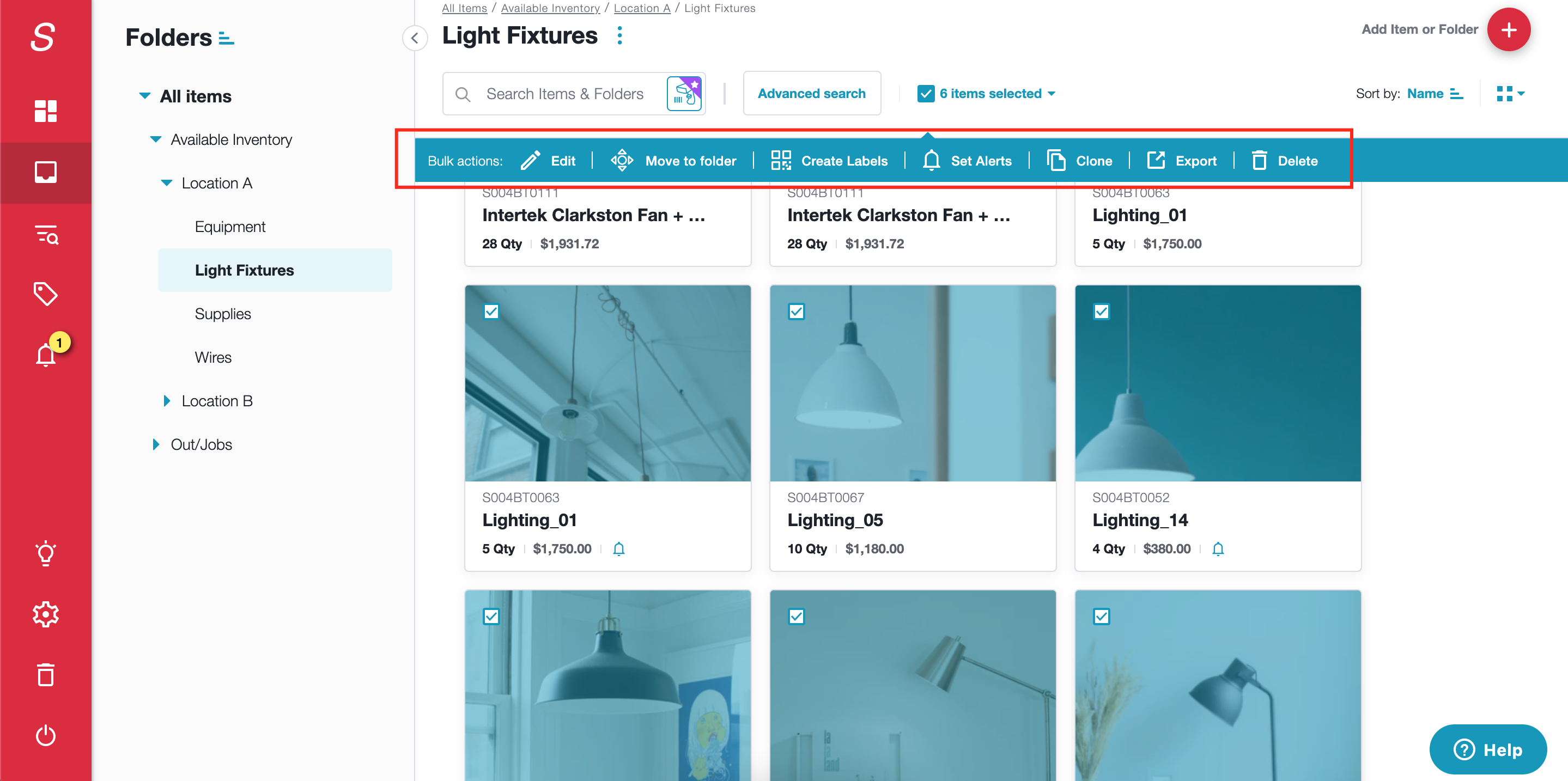 3. Chose the fields you want to "edit"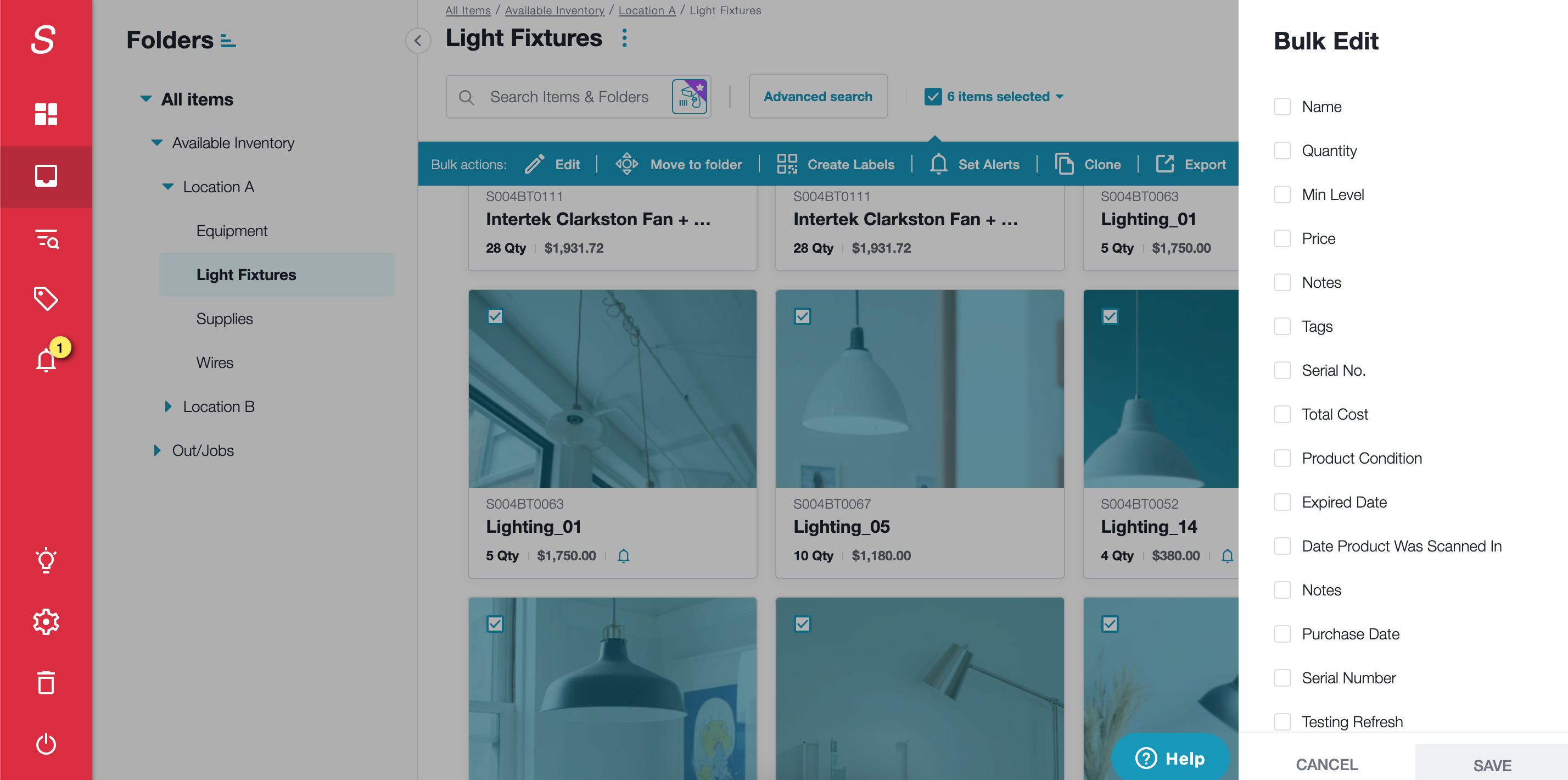 4.Add/edit the details (for multiple items at a time if needed) and click save.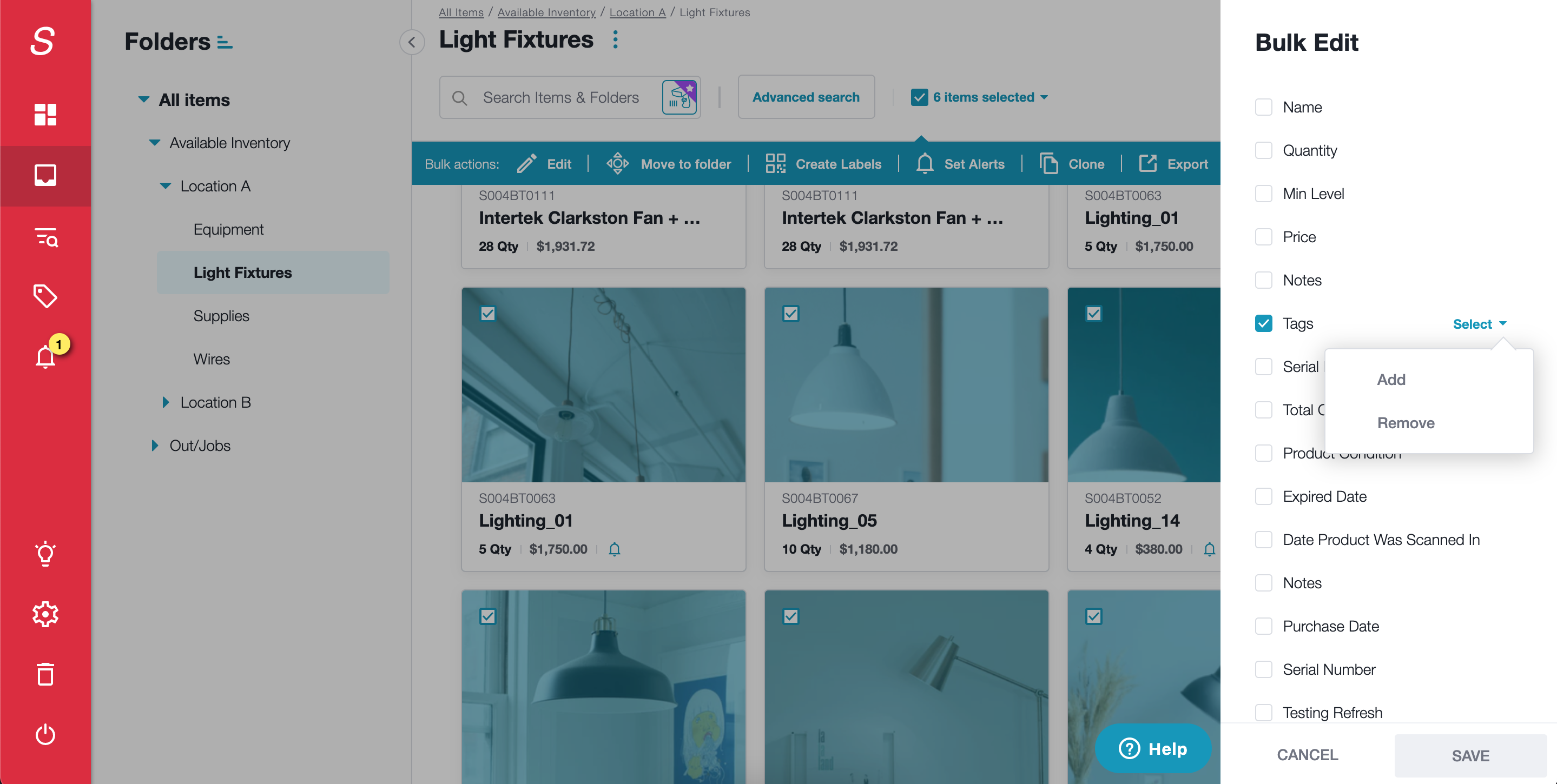 If you face any issues or have any questions please contact support@sortly.com