If you've recently added an item or photo and are not seeing it on other devices, you may be having issues with the data syncing properly. Below, you can see the process for syncing your data.
Please note: When closing the mobile app or quitting the app altogether, a full sync will start when you resume your session. This could take some time depending on how many items you have in your inventory.
Troubleshooting
Step 1
Please check the status of the sync in the 3 hash tab seen below (3 hash tab >> Settings >> Sync Inventory >> Full Sync)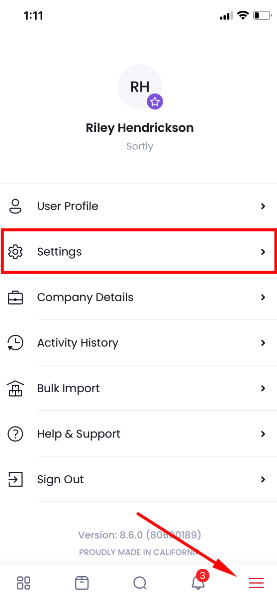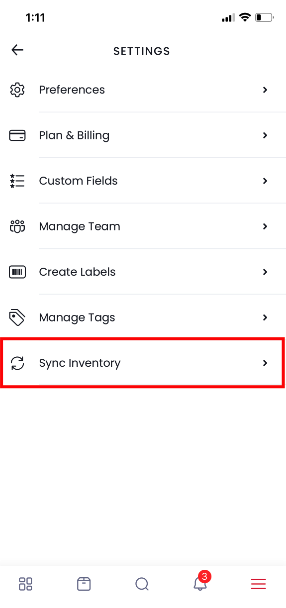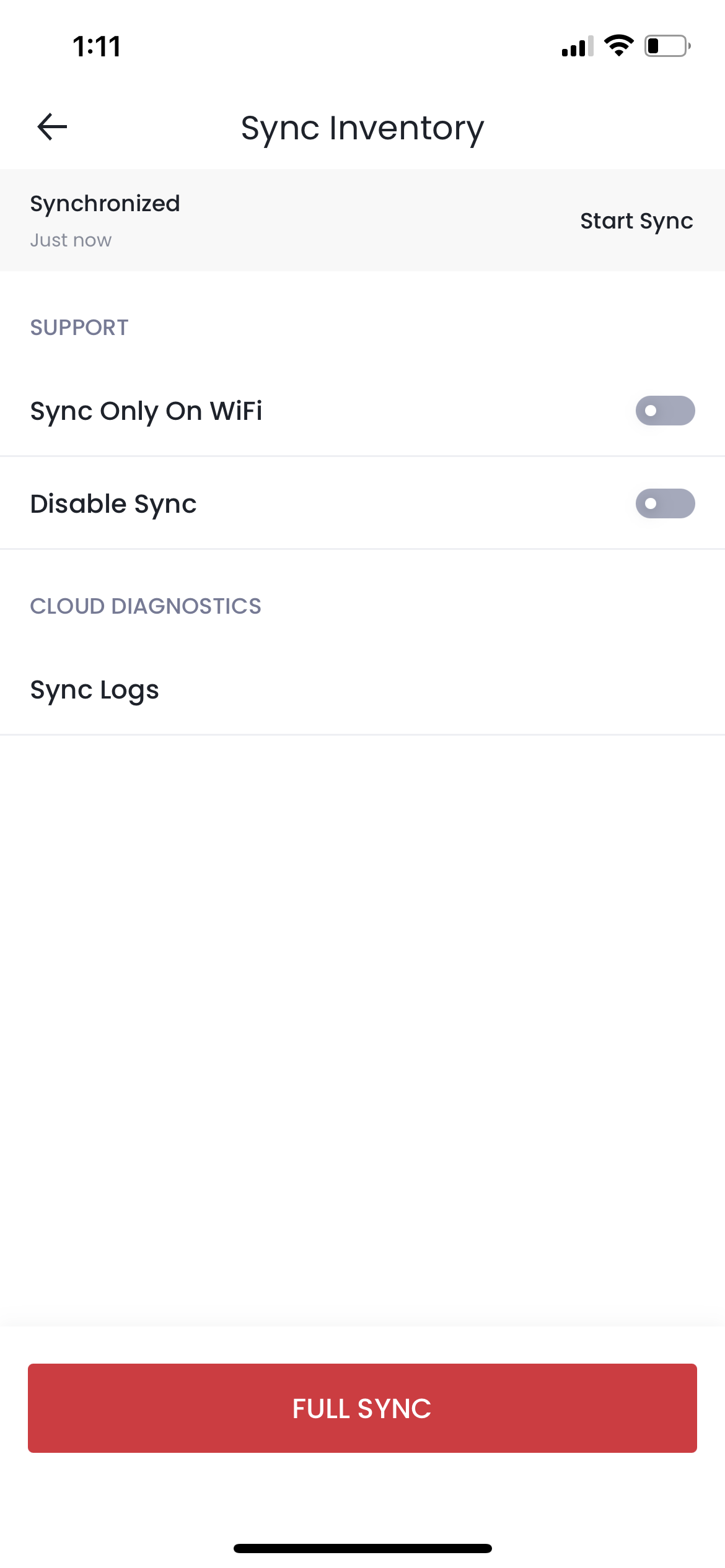 If you see that the last synchronized time is a while ago, please press Start Sync.
Step 2
If a Full Sync does not solve the issue, please try the steps below:
Ensure that you are connected to the internet and that there are no connectivity issues. Using WiFi is better than using the phone's cellular data.
Make sure that the user(s) has the appropriate permission the view the data

Users in a Member role need to be given explicit permission to view data in folders
If you are in a Member role, please get in touch with the account owner to ensure they have provided you access to the folder.
You can see how to assign permissions here

.

Update the app to the latest version from the Apple App Store or Google Play Store.
If you have the latest app version, please press Full Sync to force the app to sync. You can find the button in the 3 hash tab >> Settings >> Sync Inventory >> Full Sync.
Please go to app.sortly.com and confirm if the files are available on the web interface. Please refresh the page if you are already logged in on the computer.
On the web interface, please check your trash icon on the bottom left of the screen and confirm that your organization's user didn't accidentally delete the files.
Step 3
If data is still not syncing, please email us at support@sortly.com
Reset App
If there is no new data on the phone that has not synced and you are experiencing issues, you can log out and log back in to reset the app.
CAUTION: Please use caution when doing this, as it will delete any information stored locally on the device that has not yet been uploaded to the cloud.