Sometimes, you will have an item that is rented out or used for a period of time before it needs to be returned to the folder where your available inventory lives. During the time it's in another folder, custom fields could be updated, notes could be added, or item details could be changed. When you attempt to re-add this item to its original folder, it will remain separate from other items that share the same SID in the folder because the item details are now different.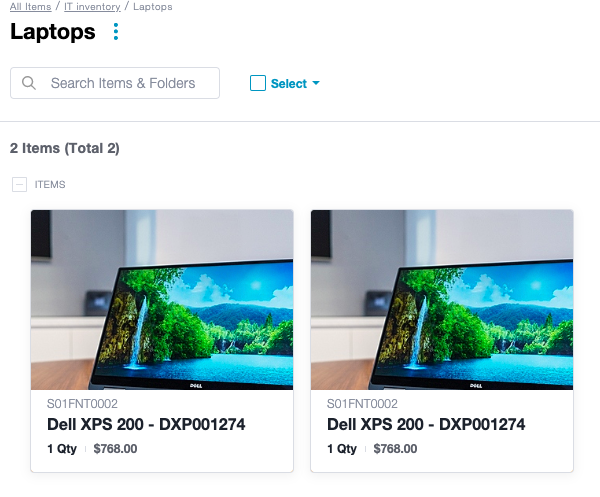 If you do want the items to be returned as a single item and have the quantity update, you are able to merge these items together.
Please note: To merge two items together, they need to be in the same folder.
Step 1: To select the item that you wish to merge into another item, click the vertical ellipsis (...) and then select "Merge" while viewing the item within the folder. This item will lose its unique item details and become part of the item it's being merged into.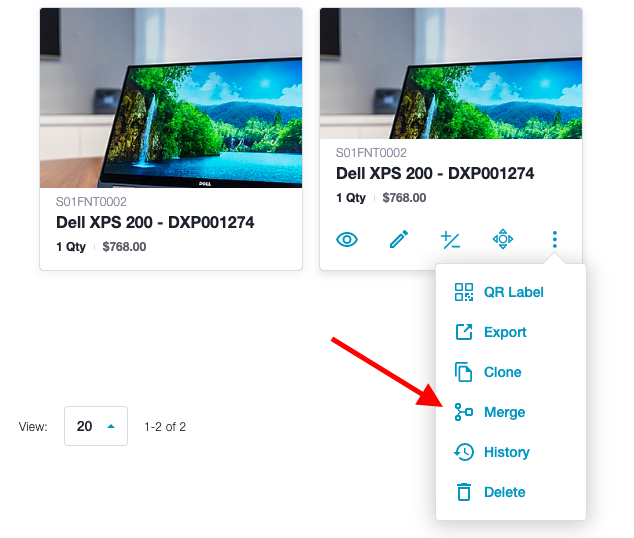 Step 2: Sortly will recognize the two items you want to merge together have differences, and you will see the pop up below appear on your screen. The item being merged has an "Employee name" custom field associated with it that is no longer needed when we merge the item back with the other inventory of computers.
You need to select from the items available within that folder that share the same SID, which item you want to merge into and click "Continue."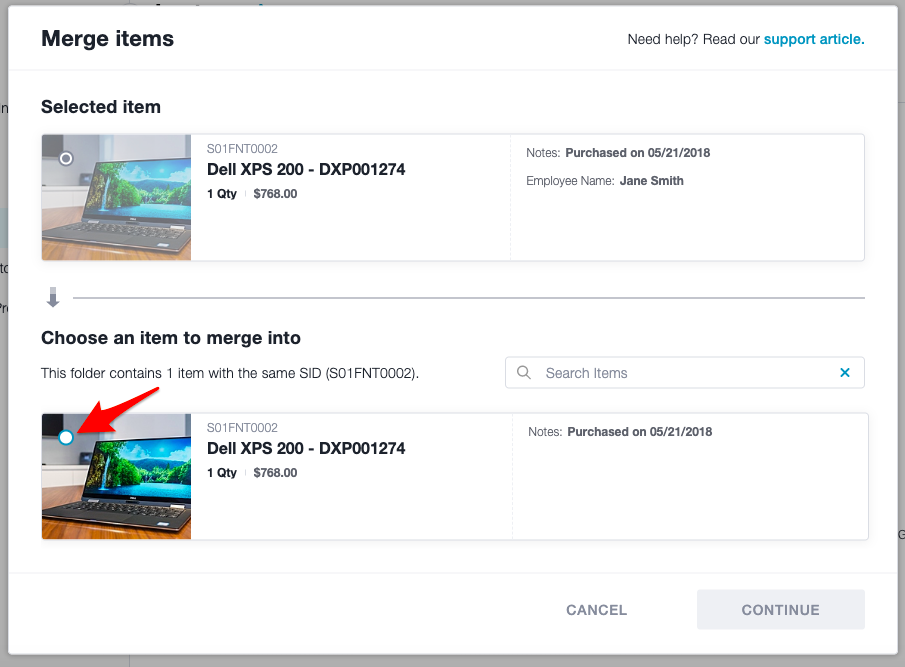 Step 3: You will need to confirm that you want to merge the items into a single item. Sortly will tell you which fields do not match in the merged items and confirm you understand the merge action cannot be undone.
If you wish to proceed and merge the items, please click "Confirm."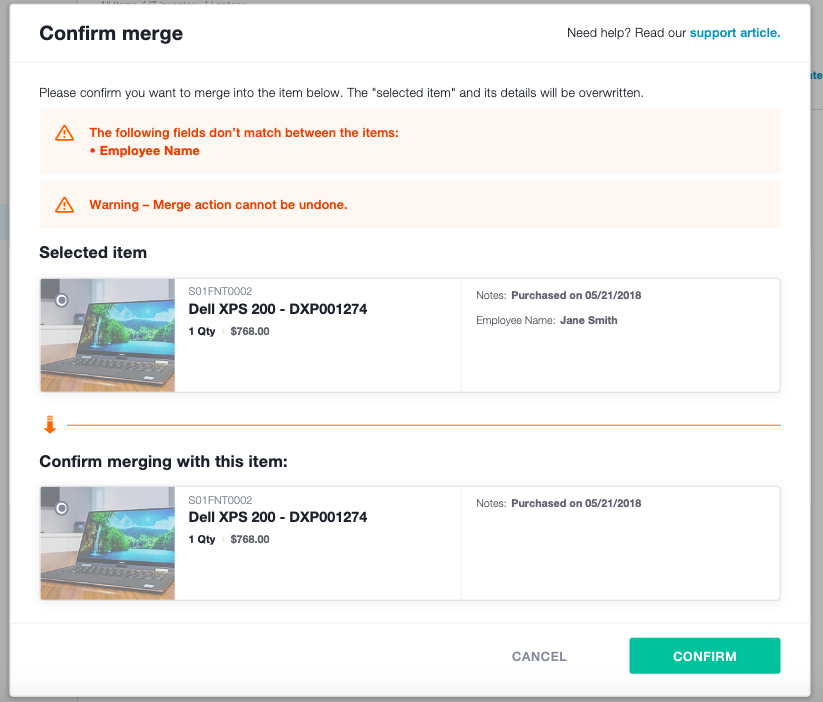 Step 4: Sortly will show a confirmation screen to let you know the merge was successful.
You will see the two previously separate items now showing as a single item with the quantity updated, and they will now share the item details for the item they were merged into.