In the event that you need to update your email address, Sortly makes it very easy to accomplish this. Follow the steps below to update your email address in your Sortly account:
Log in to your Sortly dashboard through app.sortly.com
Once in the dashboard click on the settings panel seen here: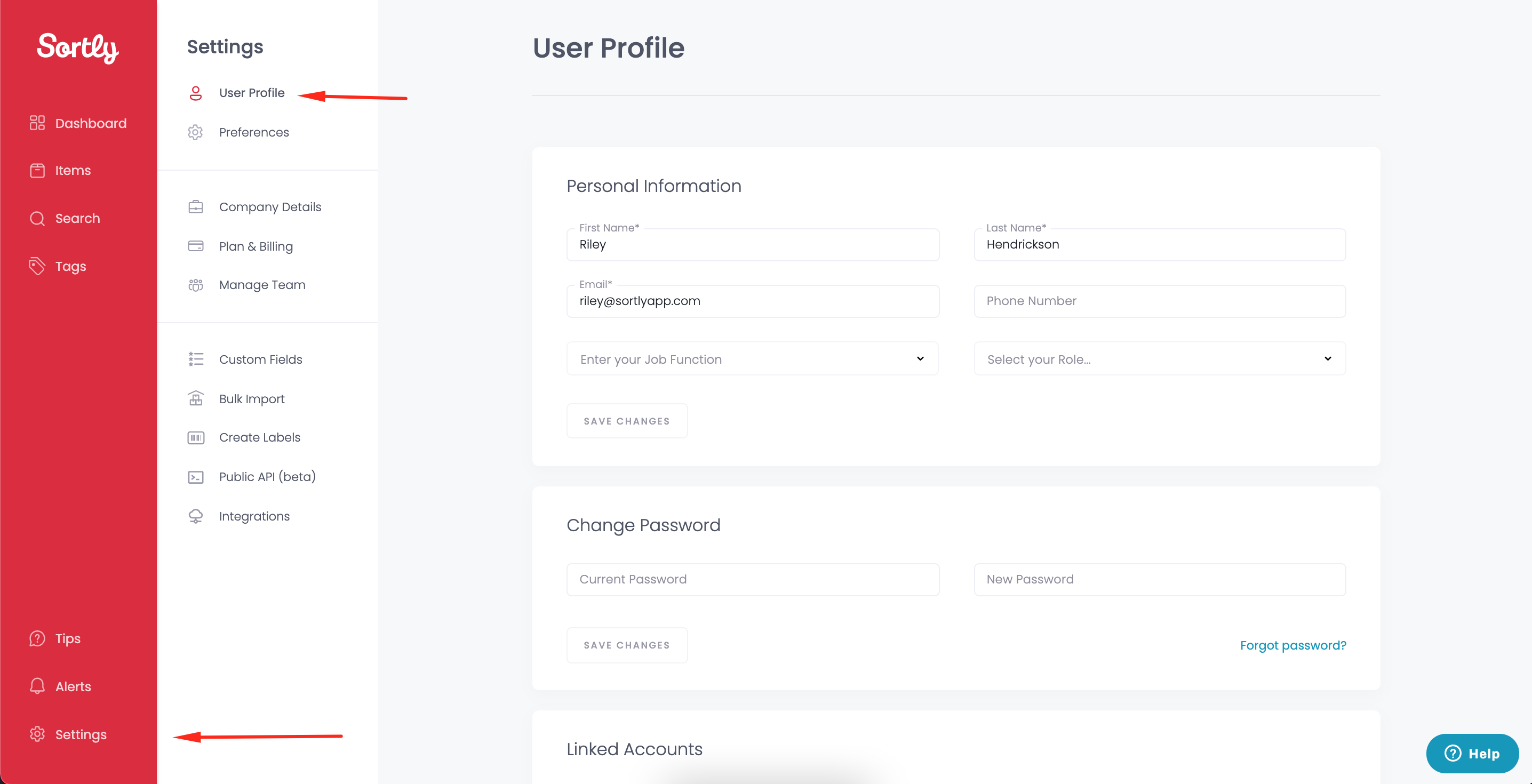 Once on the settings tab, click on the tab that says 'User Profile' (https://app.sortly.com/user-profile)
Once in the User profile section, go down to the tab that shows your current email: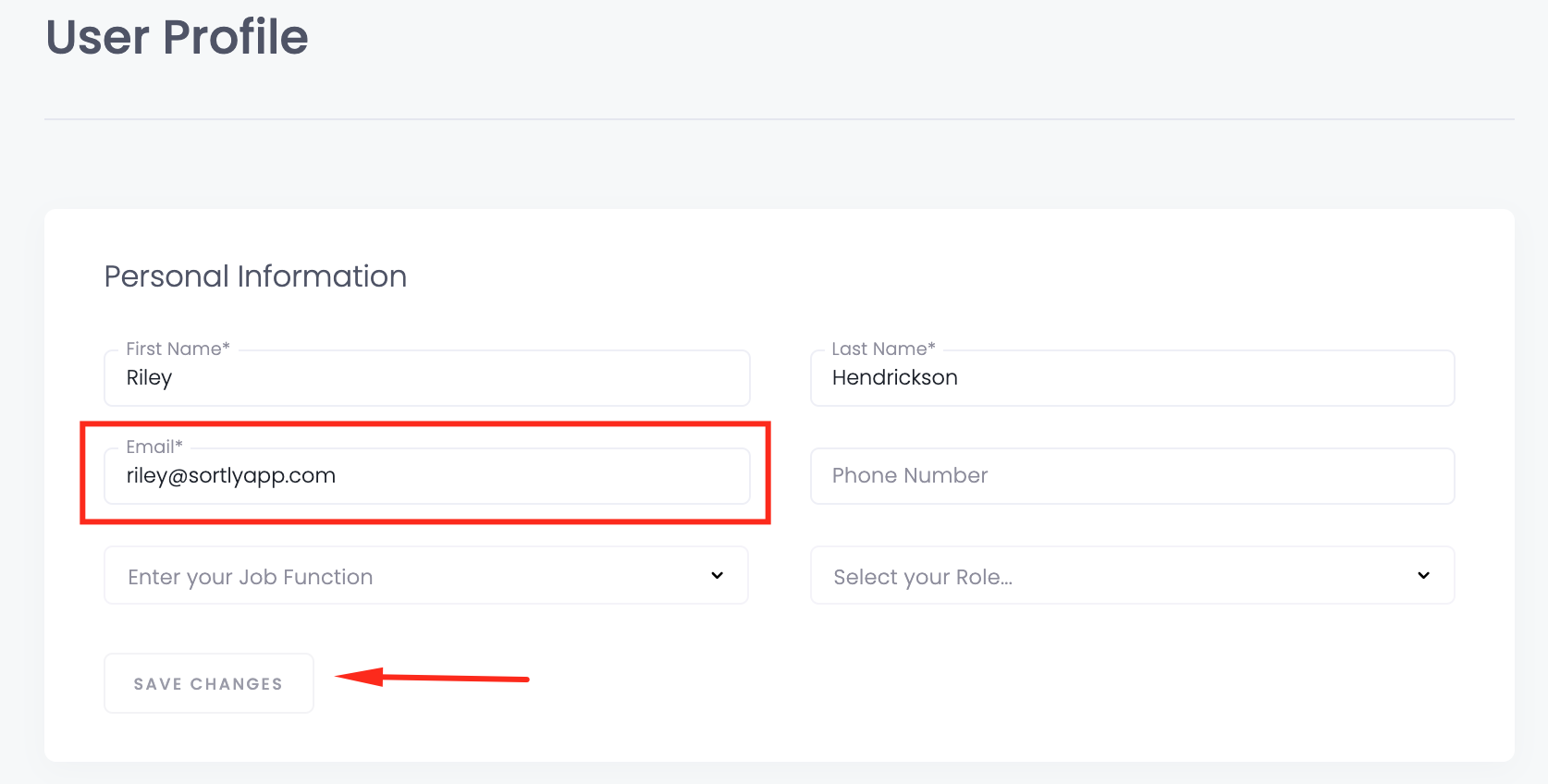 Simply remove the current email and replace it with the email that you would like to associate with your account.
Hit the 'SAVE' button at the bottom of the page or the top right of the page.
Once completed, your email will now be updated.
Please note: When you update the email associated with your account, it does not update the email that receives invoices. If you'd like another email added to receive copies of invoices or you need to change the invoice email address on file, please email support@sortly.com, and we'll be happy to update that for you.
Issues Verifying Email Address
If you are having issues verifying your email or receiving a notification that your confirmation token is invalid, please reach out to us at support@sortly.com for assistance.