Adding your first item in Sortly is easy to do on both the web and mobile. If you have already done the bulk import but find yourself needing to add a few additional items to your inventory, the add button (+ icon) at the top right can save you time outside of using the CSV template.
Please see the video below to learn how to add items to your Sortly inventory:
To add an item in Sortly, you will need to go to the items tab here: https://app.sortly.com/items. Once on this tab, at the top right you will see the plus icon. You will want to hover over the plus and you should see the option to add an item seen here: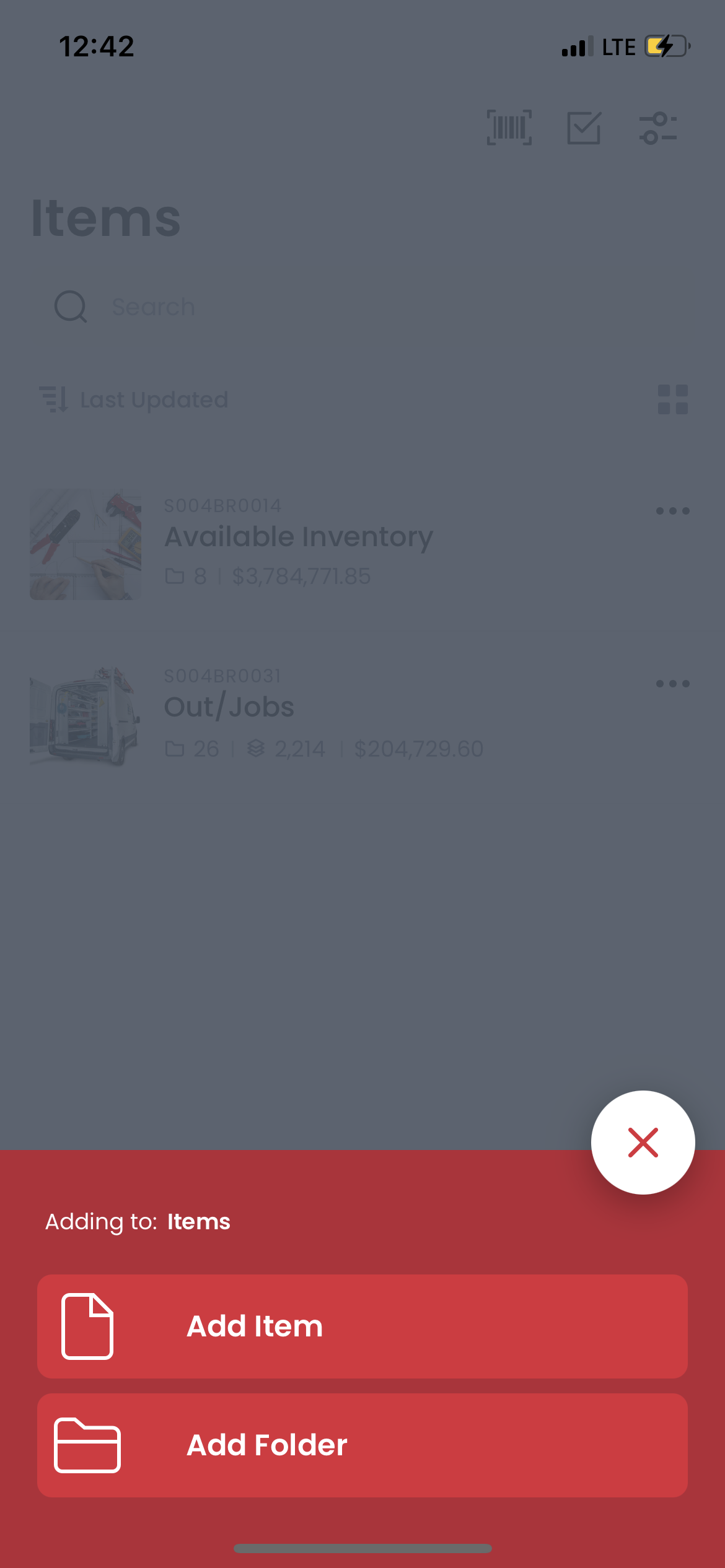 Once you click on add an item, you should land on a page where you will be able to add all the details of the item: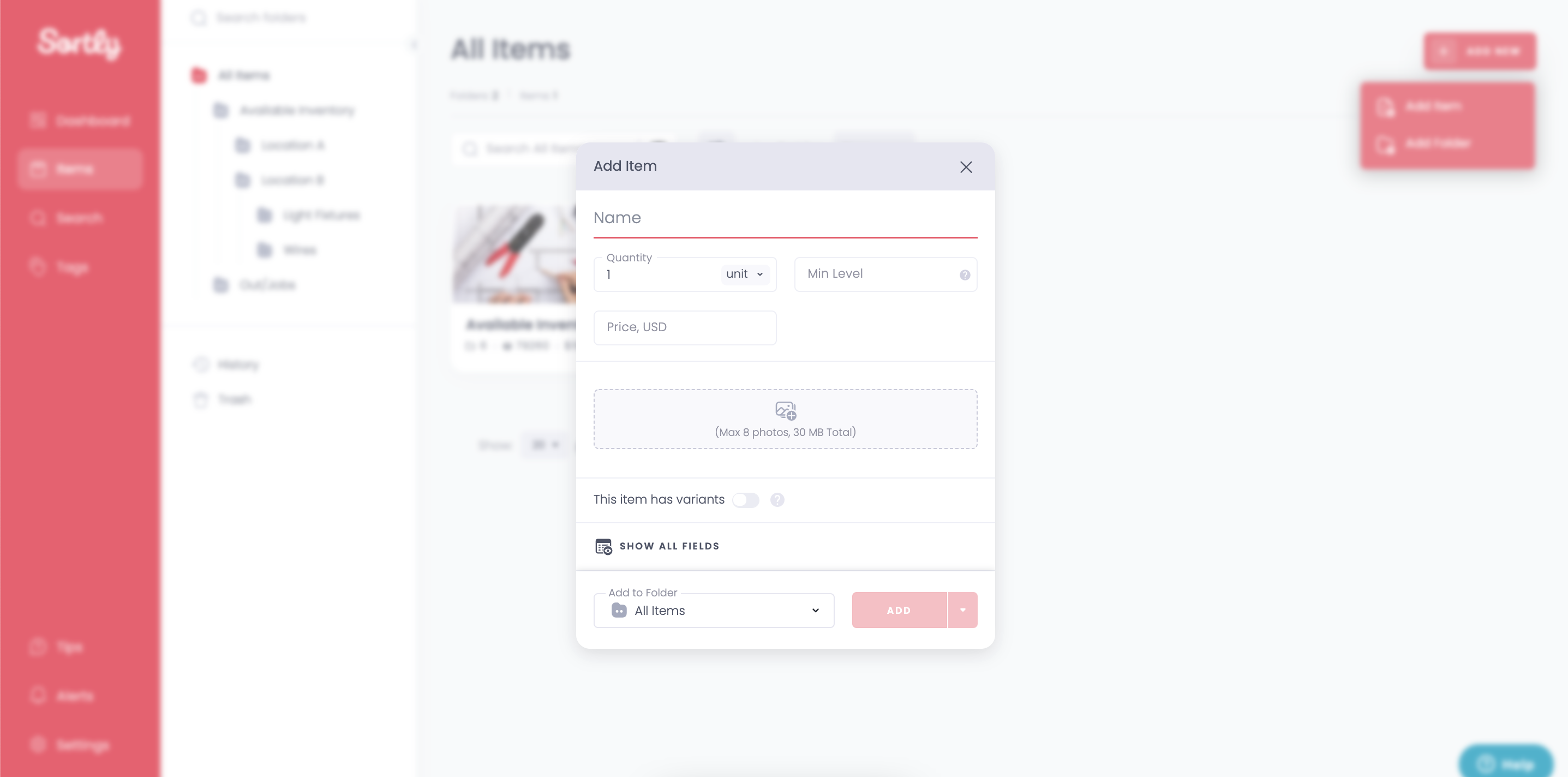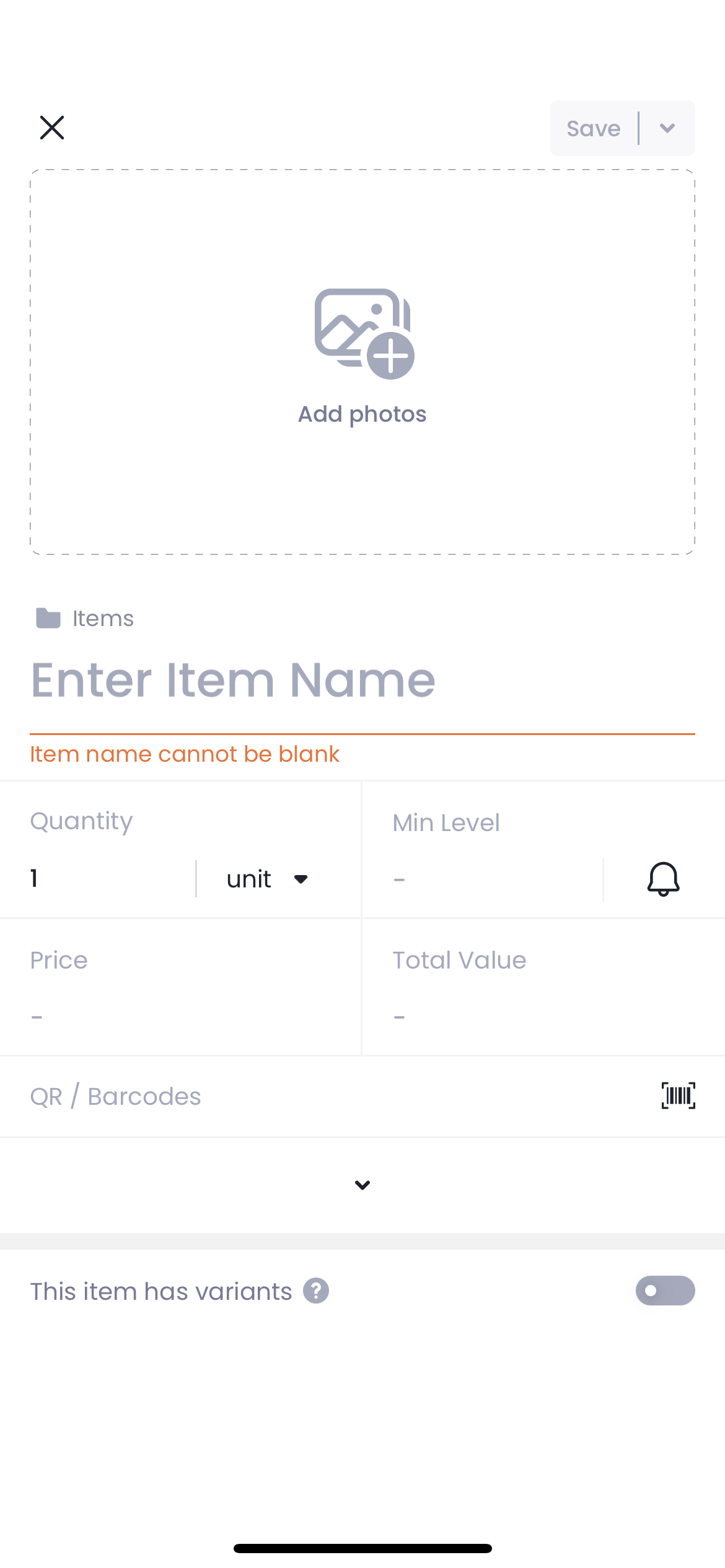 The above image shows all the default fields added to the system that you can use to add details about the item. There are only two required fields here for Item Name and Quantity. Outside of these fields, you can choose to add additional information or leave the other fields blank.
The fields that you will see by default here are the following:
Item Name
Quantity
Min Level
Alerts (Bell icon)
Price
Value
Tags
Notes
Create Custom Label
Link QR / Barcode
Add images (up to 8 total images)
Item Variants
Once you have made all the changes that you would like within the item you can click on the Add button at the bottom of the page or the top right of the page.
If you have any trouble adding items in the system please do not hesitate to reach out to support.