Running a low stock report in Sortly is very easy to do. From the reporting tab for both the web and the mobile apps, you will find the ability to click on the low stock tab to see all of your items that are currently at or below the minimum levels you have set. Within your Sortly account, you now have an easy-to-use report showcasing all items that may need to be reordered.
The reporting tab has a few different reports that you can run currently including low stock reports*, inventory summary reports, and all transaction reports.
*The low stock report will only show items if the item has a min level and the min level has been hit for those items.
To access this report, you will want to click on the reports tab and then select the low stock report seen here: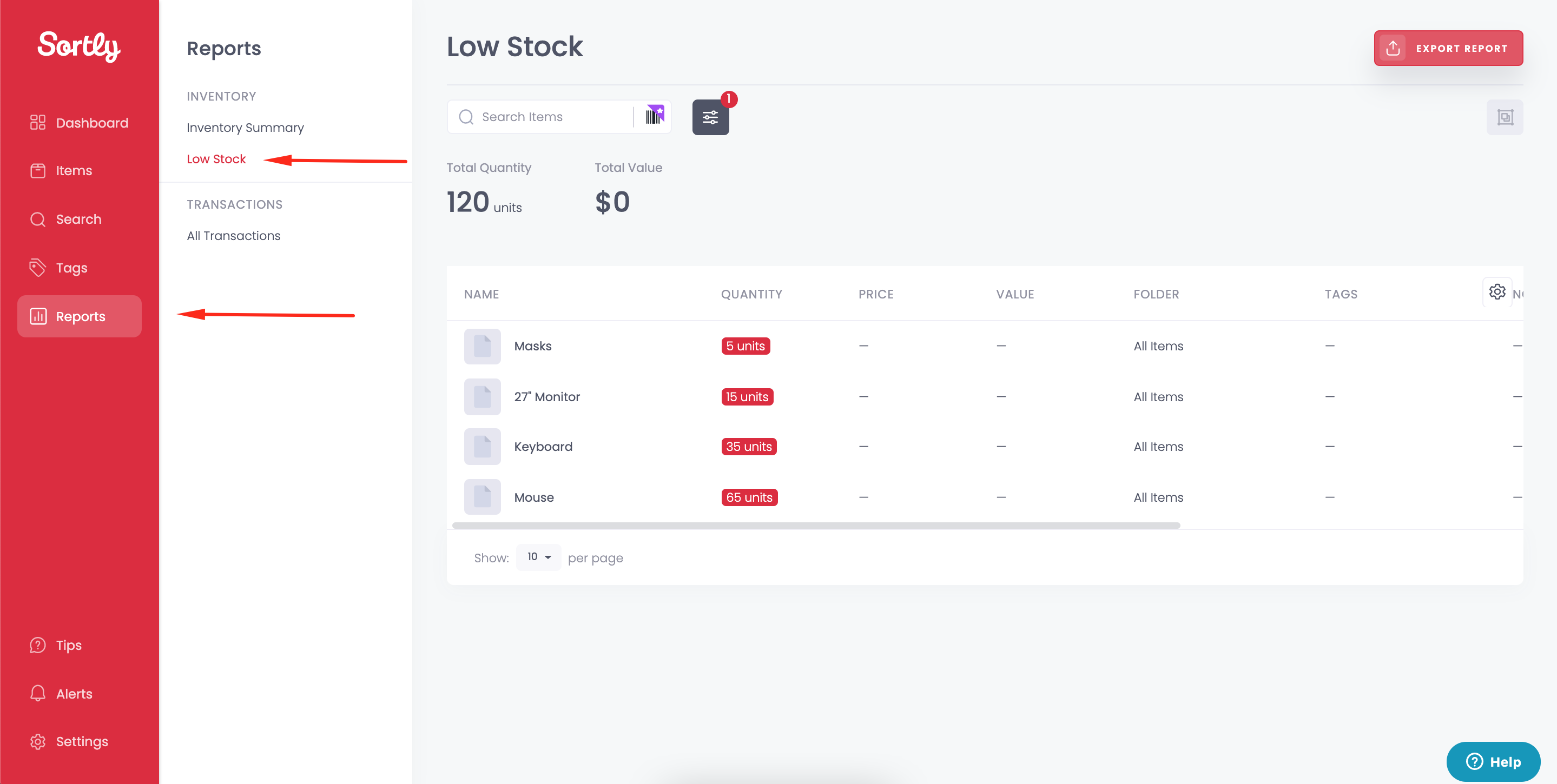 Low stock reports will show all of the low stock items within your account. You can then filter your data using the search bar, scanning a barcode/QR code, enabling filters, or exporting your data into a report. You can see these settings here:

From within this tab, you have the ability to customize your settings as to how the columns are arranged by clicking on the gear icon here: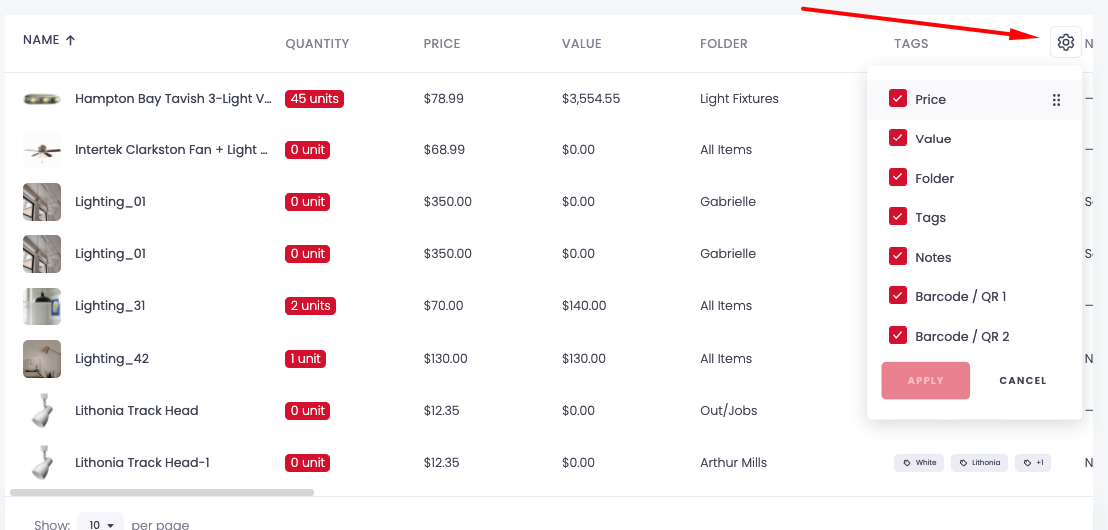 You will then see a small window slide open where you can check off any items that you wish to show and then uncheck any fields you do not wish to show. You can also rearrange these fields to display in any order you would like by hovering over the field.
When you have the report with the results you desire, you can then click on the export button here: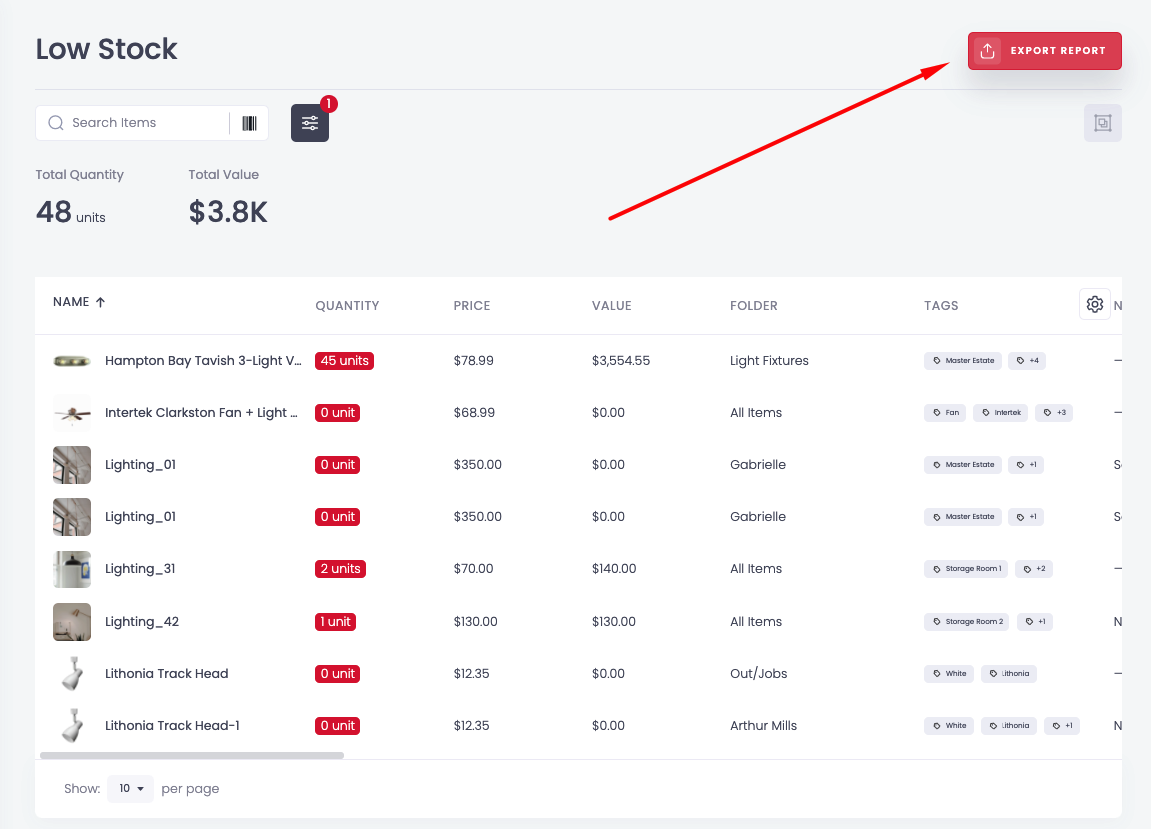 When you click on "Export Report", you can first select wether or not you would like for the data to be in a CSV file or Excel spreadsheet. You can see this here: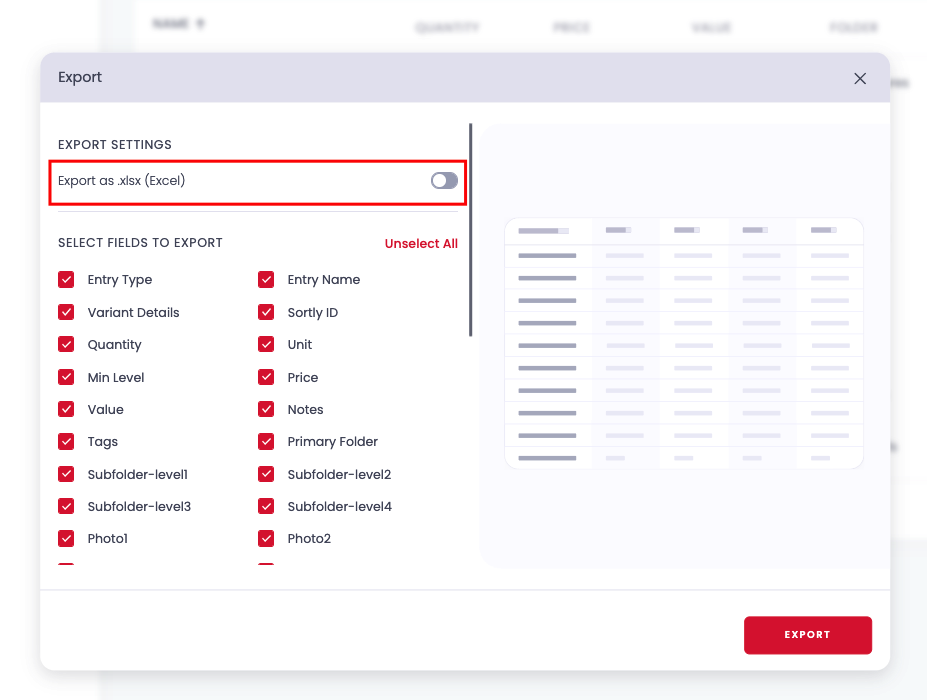 You will then have the option to select what fields you would like to display in this export file. If the fields are checked off, this means that they will be included in the file. If the fields are not checked off (unchecked) they will be excluded from the file altogether.
If you ever have any questions around reporting or need assistance please reach out to support@sortly.com.