Sortly makes it easy for you to customize and personalize the app with your company's details! You can add a logo, adjust the color settings, and much more.
In this article, we will go over how to edit:
Company Details
While in Sortly, navigate to the Company Details page. Simply click on the fields or select the pencil icon to edit (specific to the logo).
From there you can do the following:
Company Name
Industry
App Color
Initials
Company Logo

Please note: The company logo image should be around 300px by 100px to appear accurate in Sortly.
General Settings
Ensure your time zone, currency, and date format fit your needs! In the General Settings section, you can manage the following:
Country

Time Zone

Date Format

Currency

Zero Quantity Preferences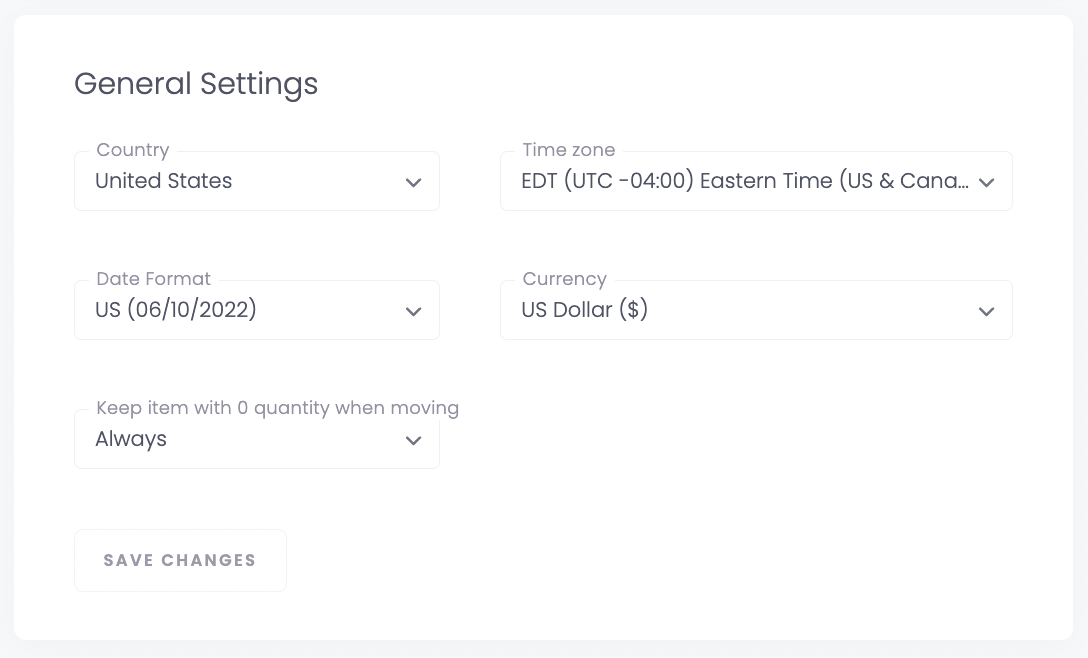 The zero quantity feature allows you to predetermine what action is taken when an item with a quantity of zero is moved. You can choose to Always keep the item, Always ask to keep the item, or Never.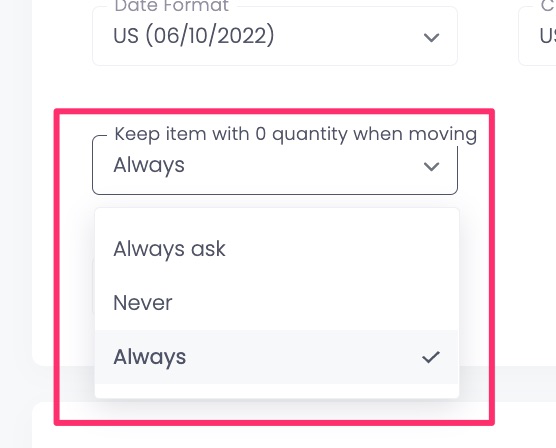 If you don't want your items with a zero quantity to be moved to the Trash, we suggest selecting the Always option.