Sortly is built to be an easy-to-use, self-service software tool for businesses to manage their inventory needs. We welcome all users to take advantage of our support center articles as we're adding new articles each and every day!
Sortly Weekly Webinars
If you'd like to learn more about Sortly or get a demo of the product, we welcome you to join our weekly Sortly webinar. You can sign up for the webinar here.
Once you've signed up, you'll receive a calendar invite with a Zoom link to join the webinar at the scheduled time. You'll want to do so from a computer if possible to ensure that you're able to see our shared screen to walk you through the product.
In the weekly webinar, we cover cataloging, managing, tracking, and reporting on your inventory as well as answering any questions via live chat you have about your specific account configuration.
If you can't make it to a live webinar, feel free to check out the recorded version below:
Tips Section
While logged into app.sortly.com, you can view our dedicated "Tips" section, which provides instructional videos and articles on setting up your inventory, updating inventory, checking out inventory, bulk adding new inventory, and other videos will help you build out Sortly to your unique specifications.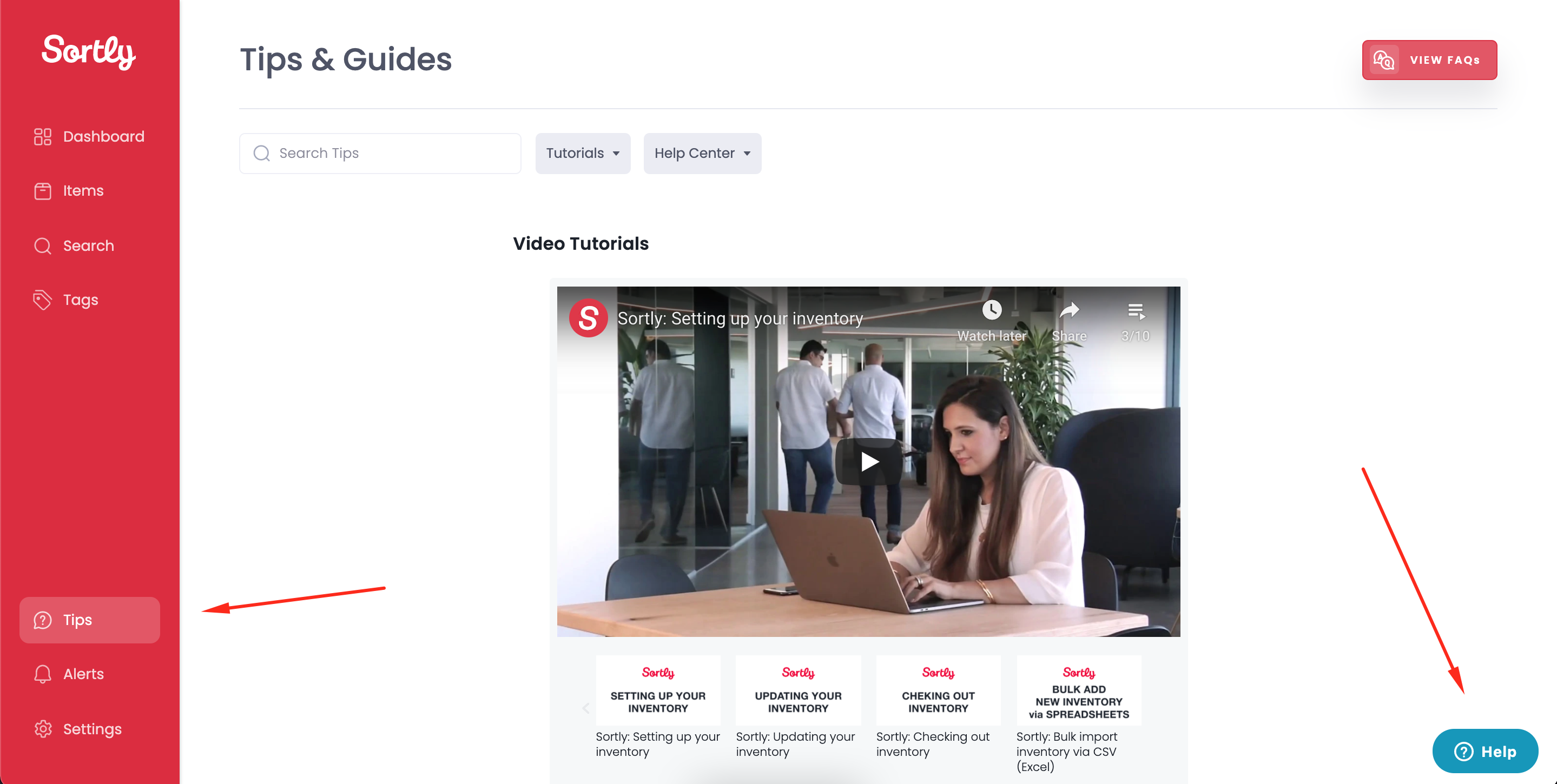 If you have account-based questions, you can also click the "Help" button on the bottom right-hand side of the screen to dynamically search our support center or send our customer experience team a help request.