Adding items in Sortly is easy to do on both the web and mobile. You can add items one at a time or use our Bulk Import option for multiple items.
Adding Items
To add an item in Sortly, you will need to go to the items tab here: https://app.sortly.com/items. Once on this tab, at the top right, you will see +ADD NEW. Hover over the plus icon and you choose the Add Item option:
Web View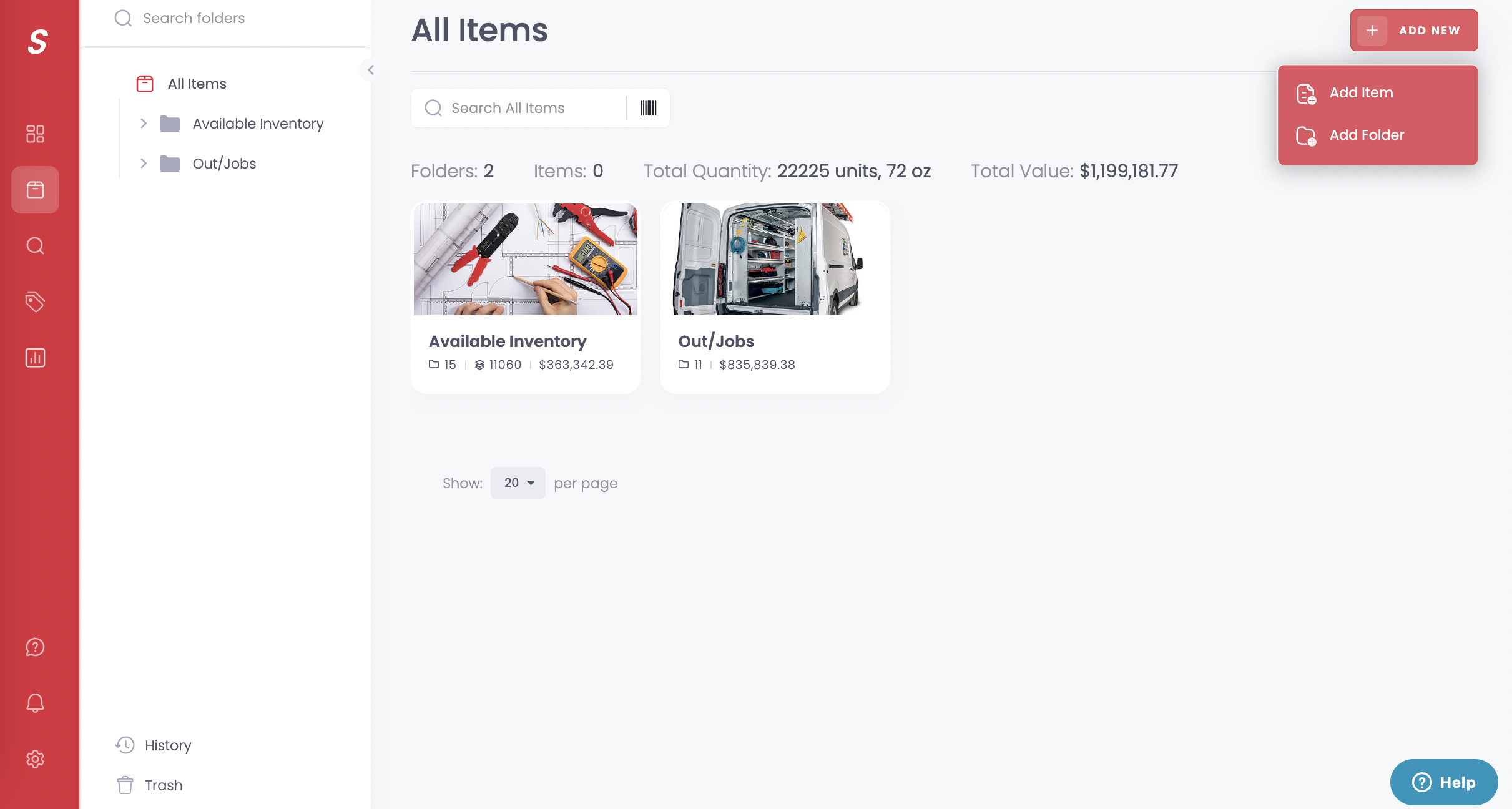 Mobile View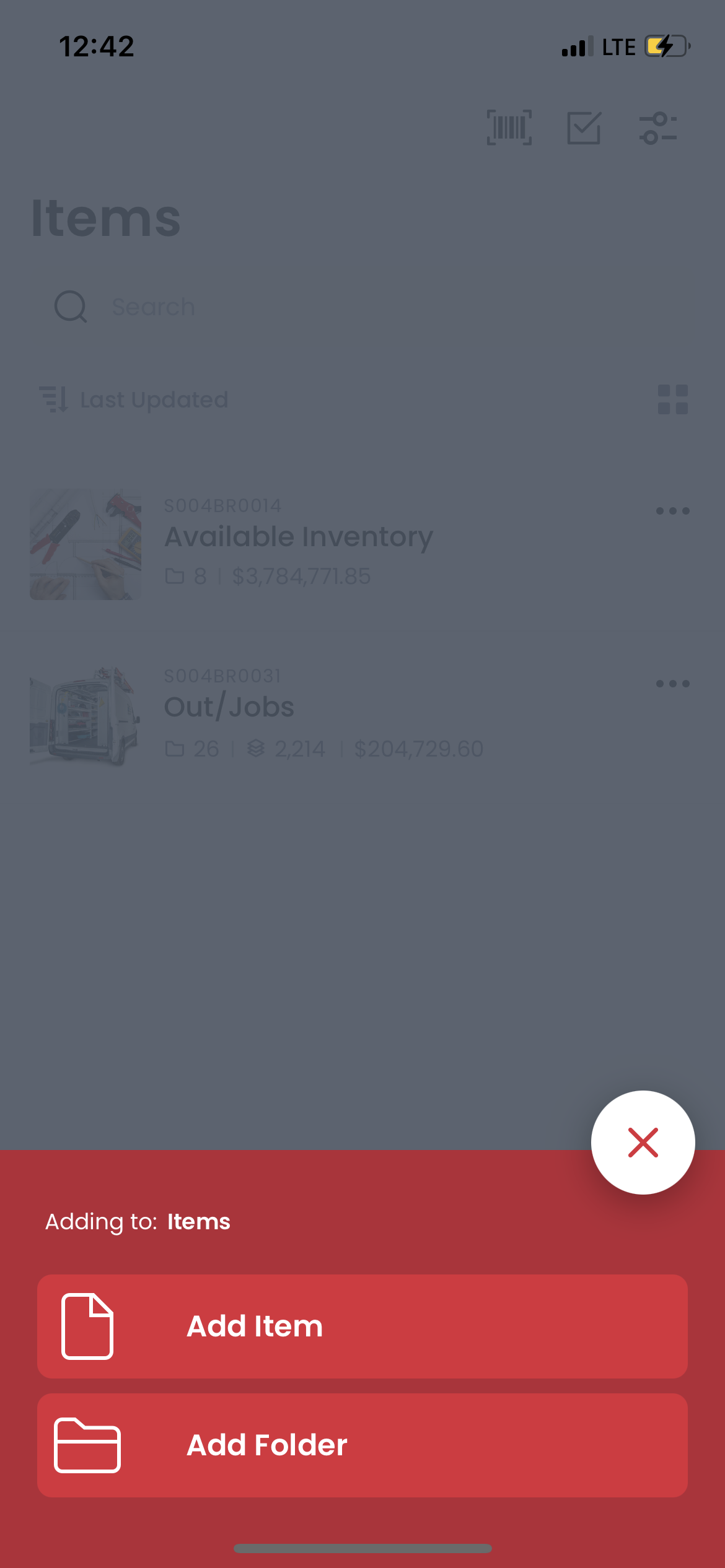 Once you click on Add Item, you will land on a page where you will be able to add all the details of the item:
Web View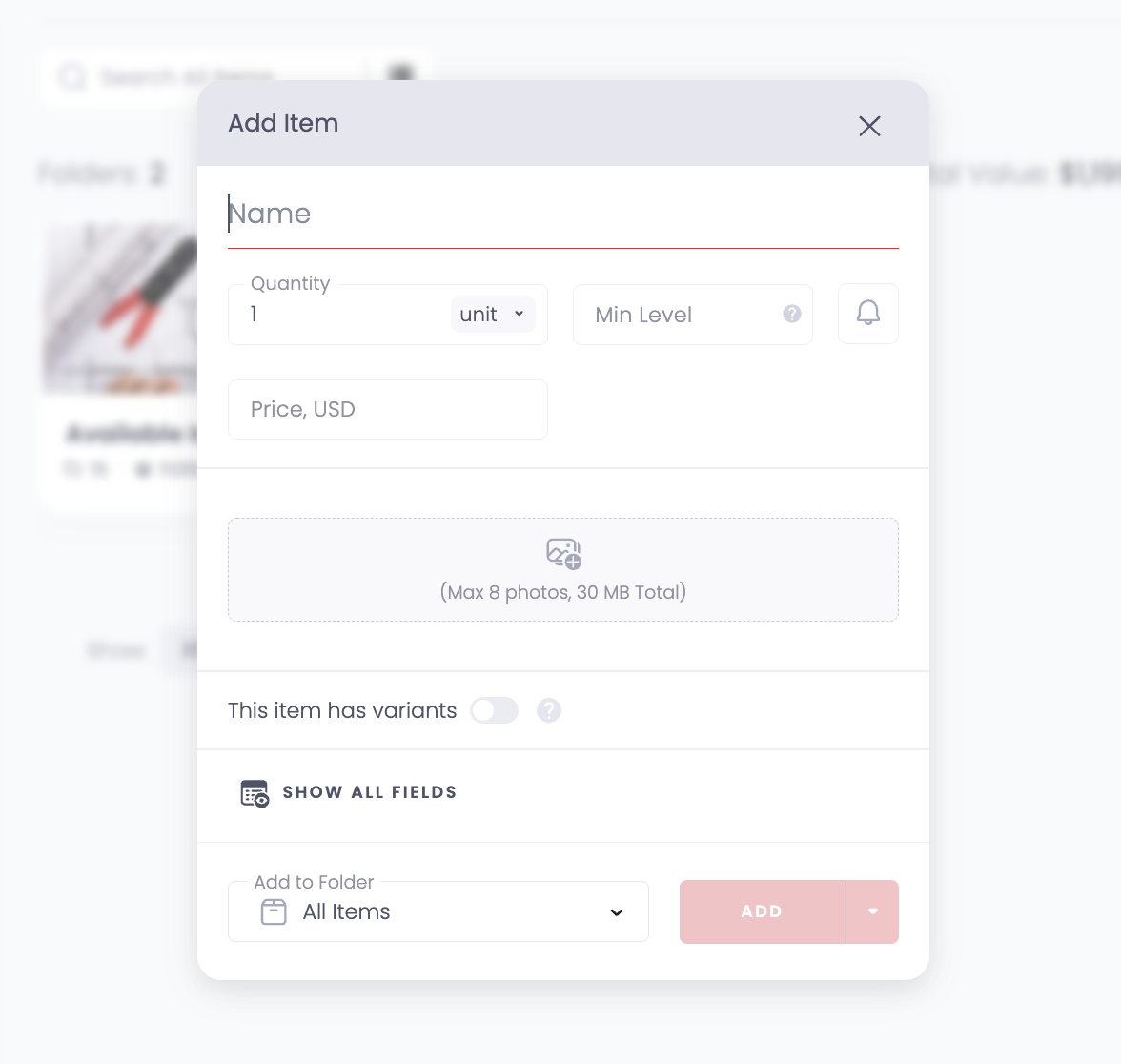 Mobile View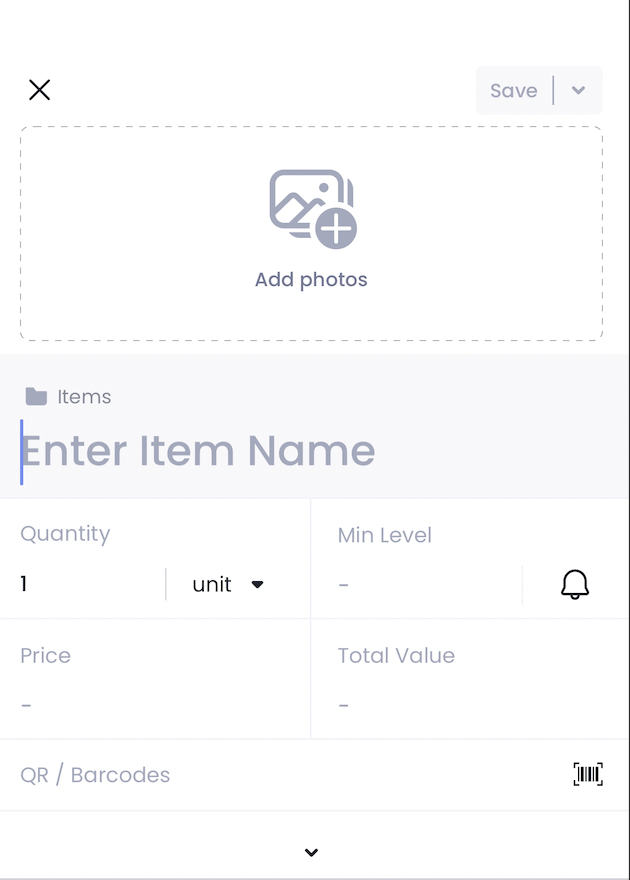 The above image shows all the default fields added to the system that you can use to add details about the item. There are only two required fields here for Item Name and Quantity. Outside of these fields, you can choose to add additional information or leave the other fields blank.
The fields that you will see by default here are the following:
Item Name
Quantity
Min Level
Alerts (Bell icon)
Price
Value
Tags
Notes
Create Custom Label
Link QR / Barcode
Add images (up to 8 total images)
Item Variants
Once you have made all the changes that you would like within the item you can click on the Add button at the bottom of the page or the top right of the page.
Adding Items in Bulk
If you would like to add items in bulk, you can refer to the Bulk Import article which allows you to use a prebuilt template we offer or you can use your own Excel file and import multiple items at one time.
Video Walkthrough