You can export several folders or even single items in your inventory via CSV/Excel, PDF, or Dropbox using the Desktop version of Sortly.
Export Types Available
1. CSV Spreadsheet (Customizable)
2. Excel (.xlsx)
3. PDF report with images (3 types, all customizable) - Album Type, Compact type, List type
4. Dropbox export - CSV + Images (only possible with Sortly Advanced and Ultra Plans)
Steps
1. Click on the "more" (...) icon on the folder/item menu and select the "Export" option (Or bulk select several folders/items and then choose export)

---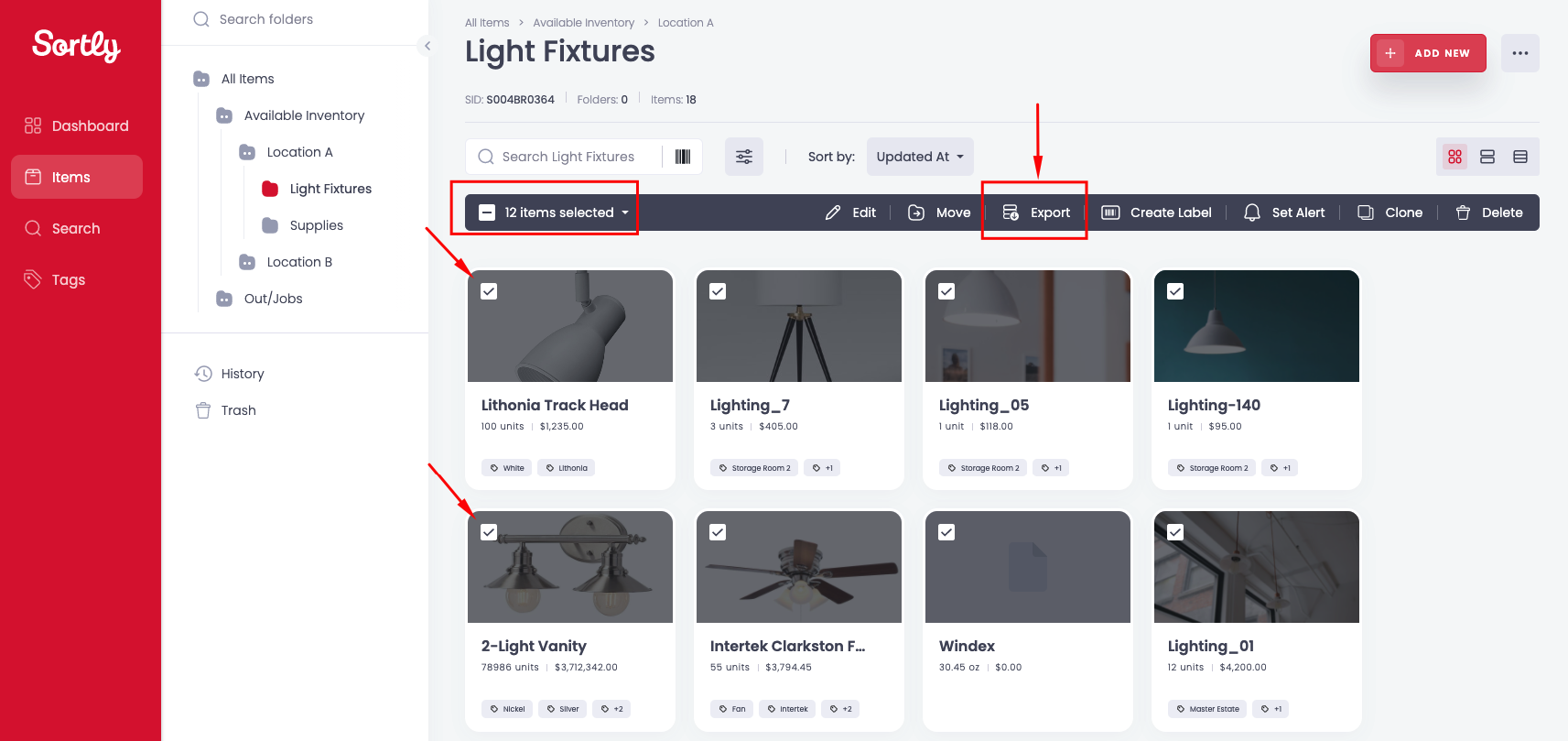 2. Select the format of the document you want to export.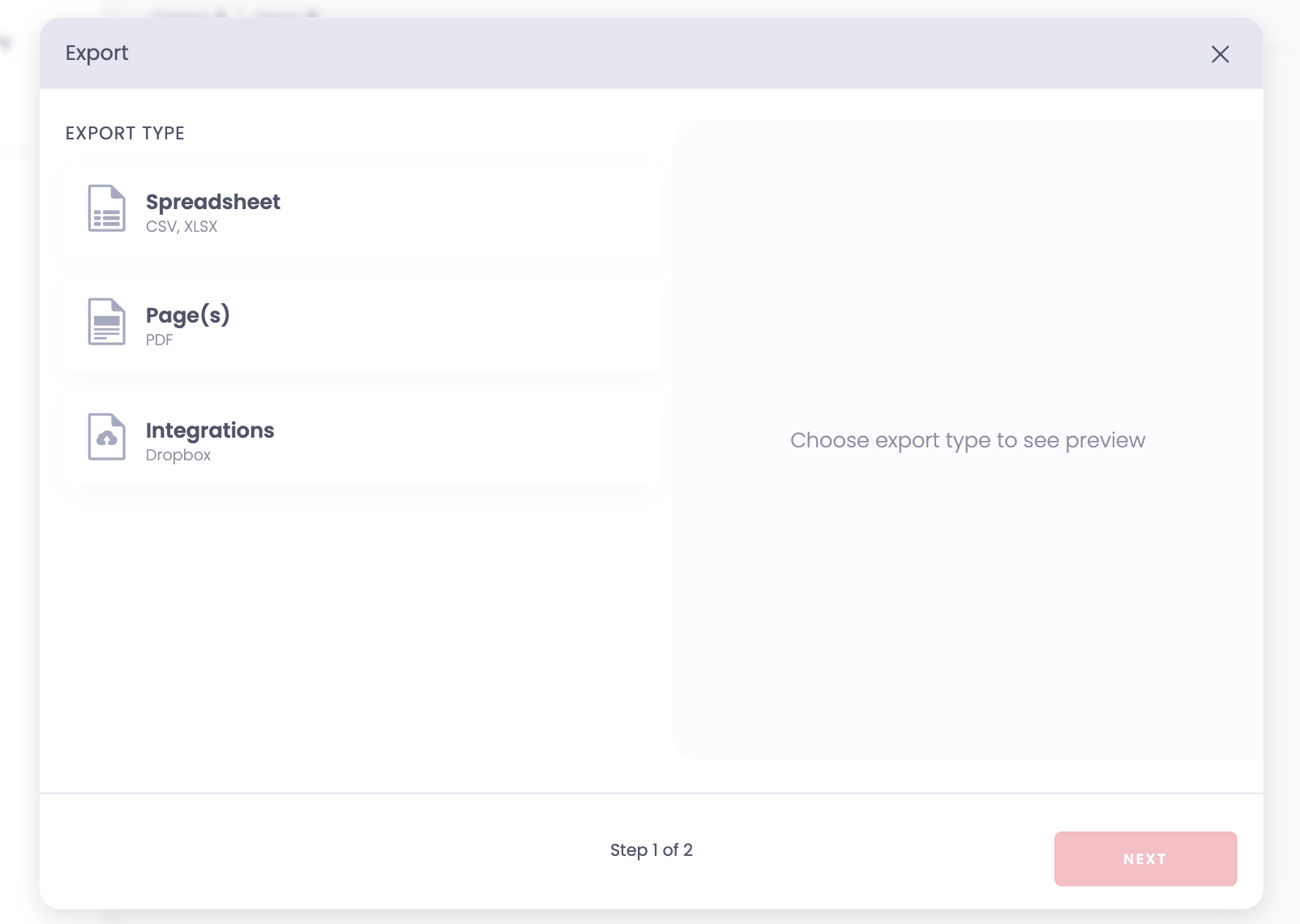 3. Choose the fields you want to include and click "export". (This option is only available for CSV, Excel, and PDF export types).