In Sortly, you can generate two types of reports: Inventory-Based and Transaction-Based. Depending on the category, each report offers unique features that allow you to track important information about your items. With these reports, you can easily monitor the location, quantity, and date of addition of your items.
Types of Reports:
Inventory-Based Reports
This report allows you to review the actual state of all your inventory. In the header of the screen, you can see quick statistics - the total quantity and the total value of your inventory. This data depends on the applied search or filter options.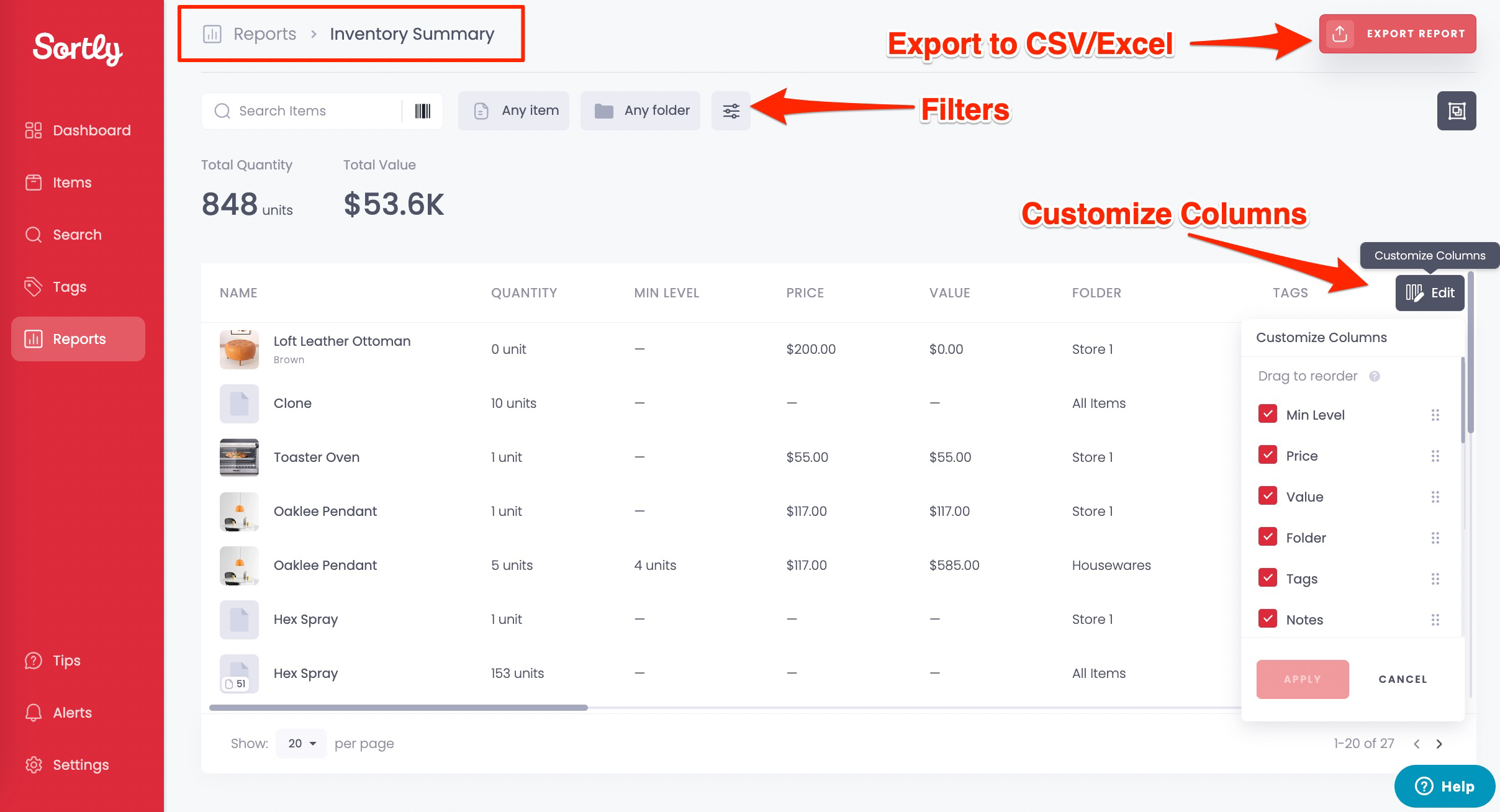 This type of report provides you with a list of items that are running out. By default, the Min Level filter with the option to show items with a quantity at or below the min level is always applied on this type of report. You can choose between two Min Level filter options: at or below min level or below min level.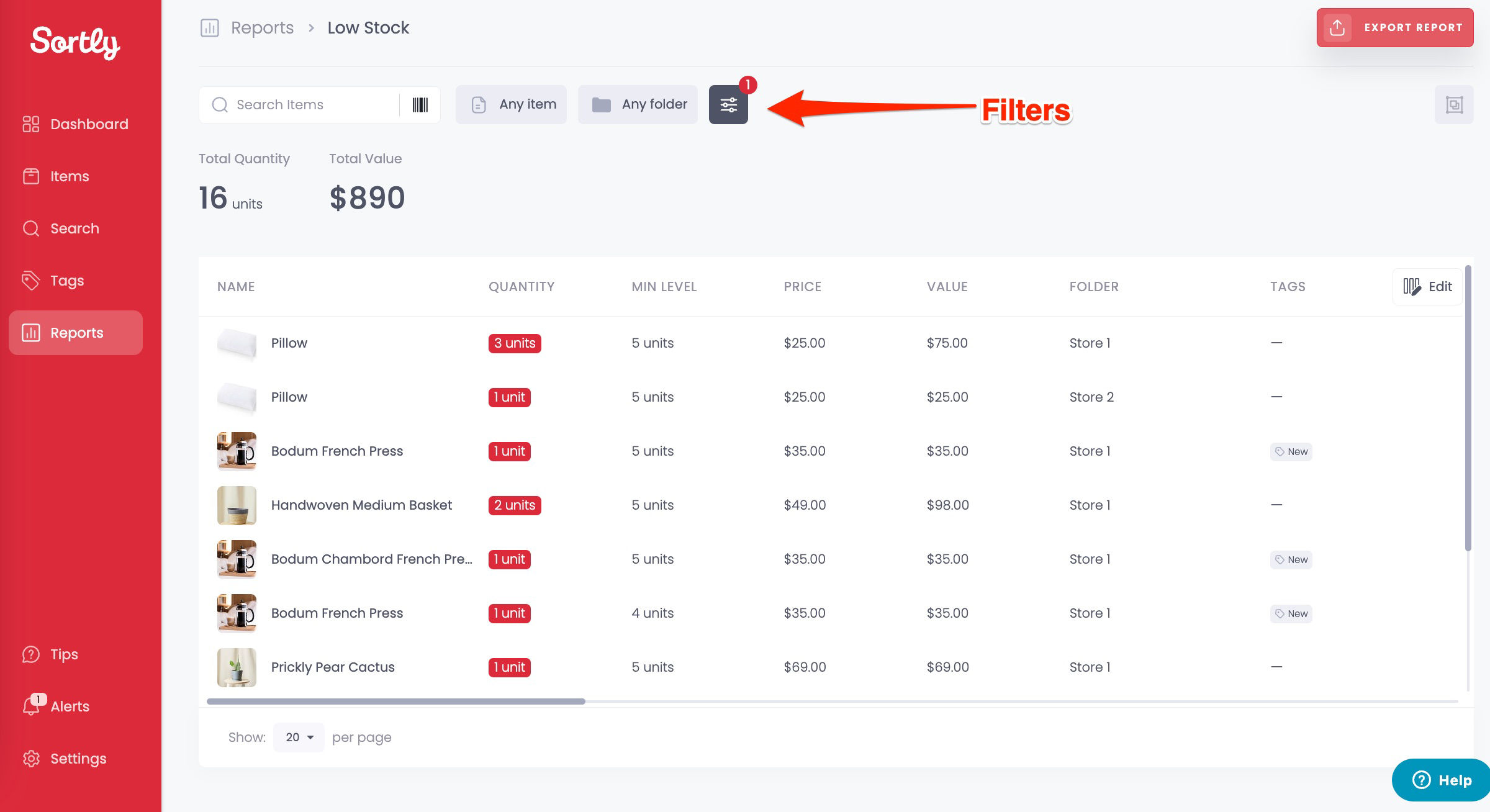 Transaction-Based Reports
This type of report is based on the Transaction report. It uses Transaction report data but aggregates it differently. The report aggregates quantity-changing transaction data by item Sortly ID (SID) and its parent folder over a selected date range.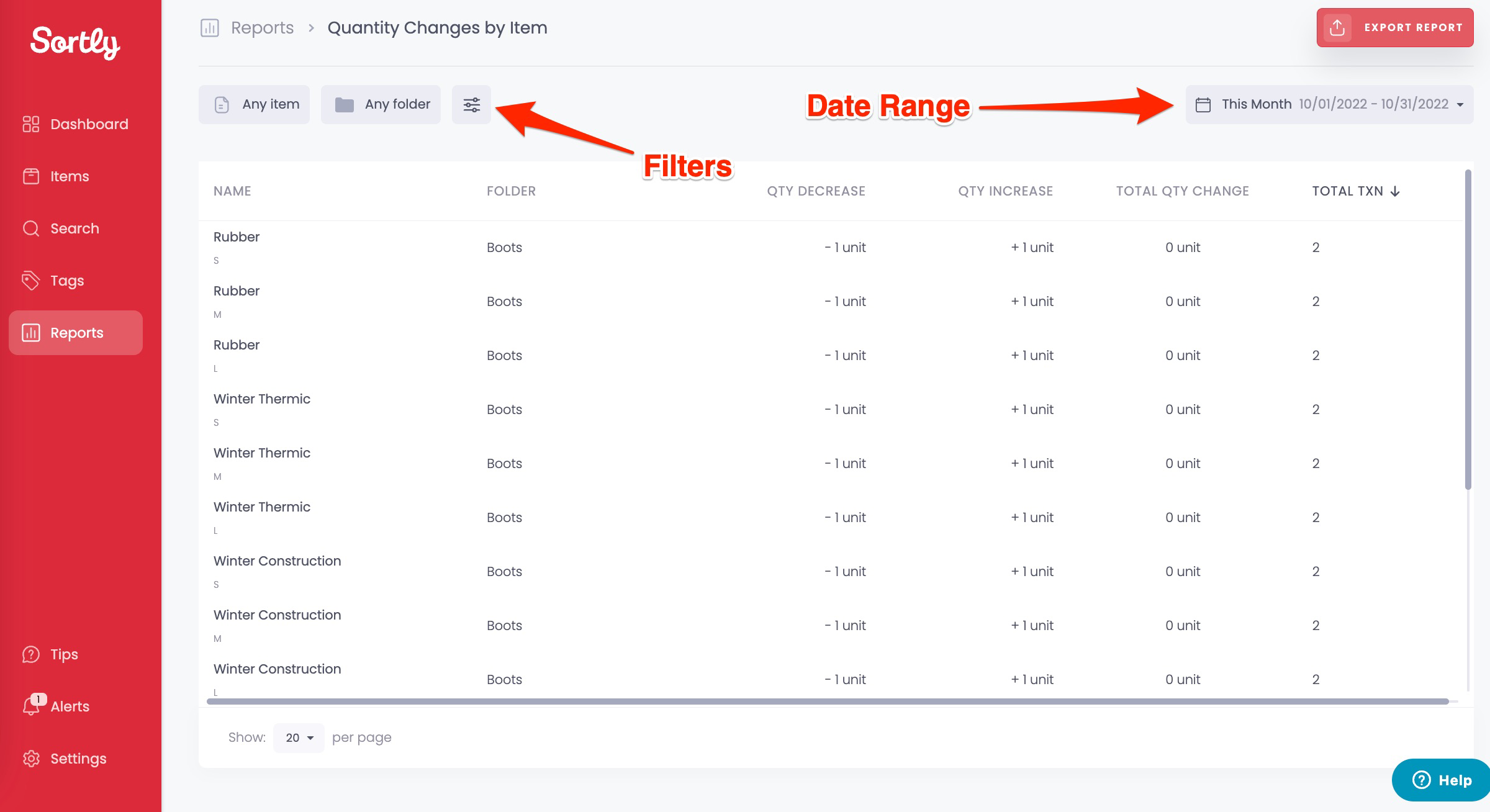 This type of report is also based on the Transaction report. The report provides insight into how inventory has been moved from location to location every week or month. The data shown is an aggregate of the origin and destination folders over a selected date range.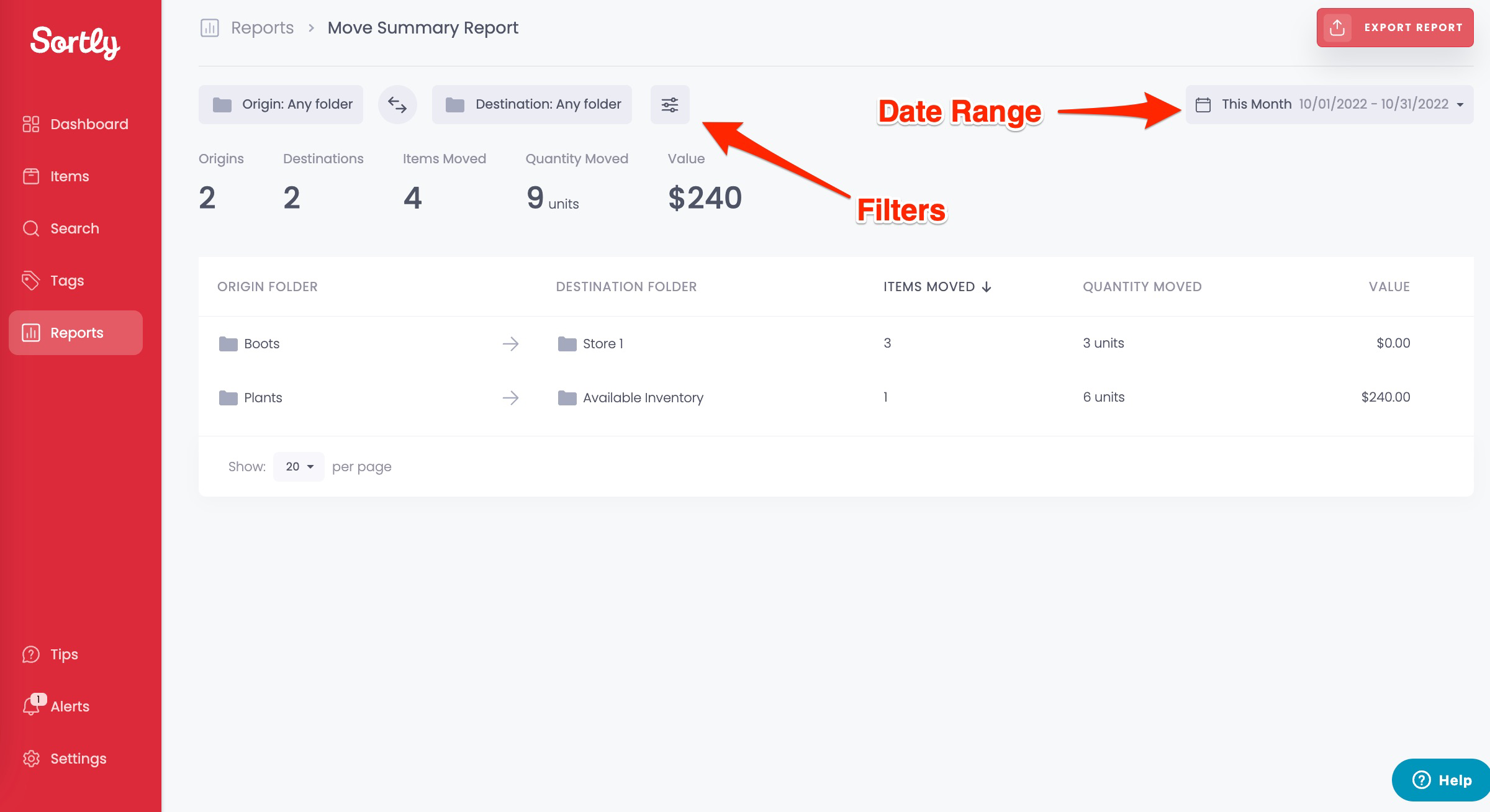 This type of report reflects all quantity-changing transactions made to the item. These transactions include such actions as create, clone, update quantity, merge, restore, delete, and move.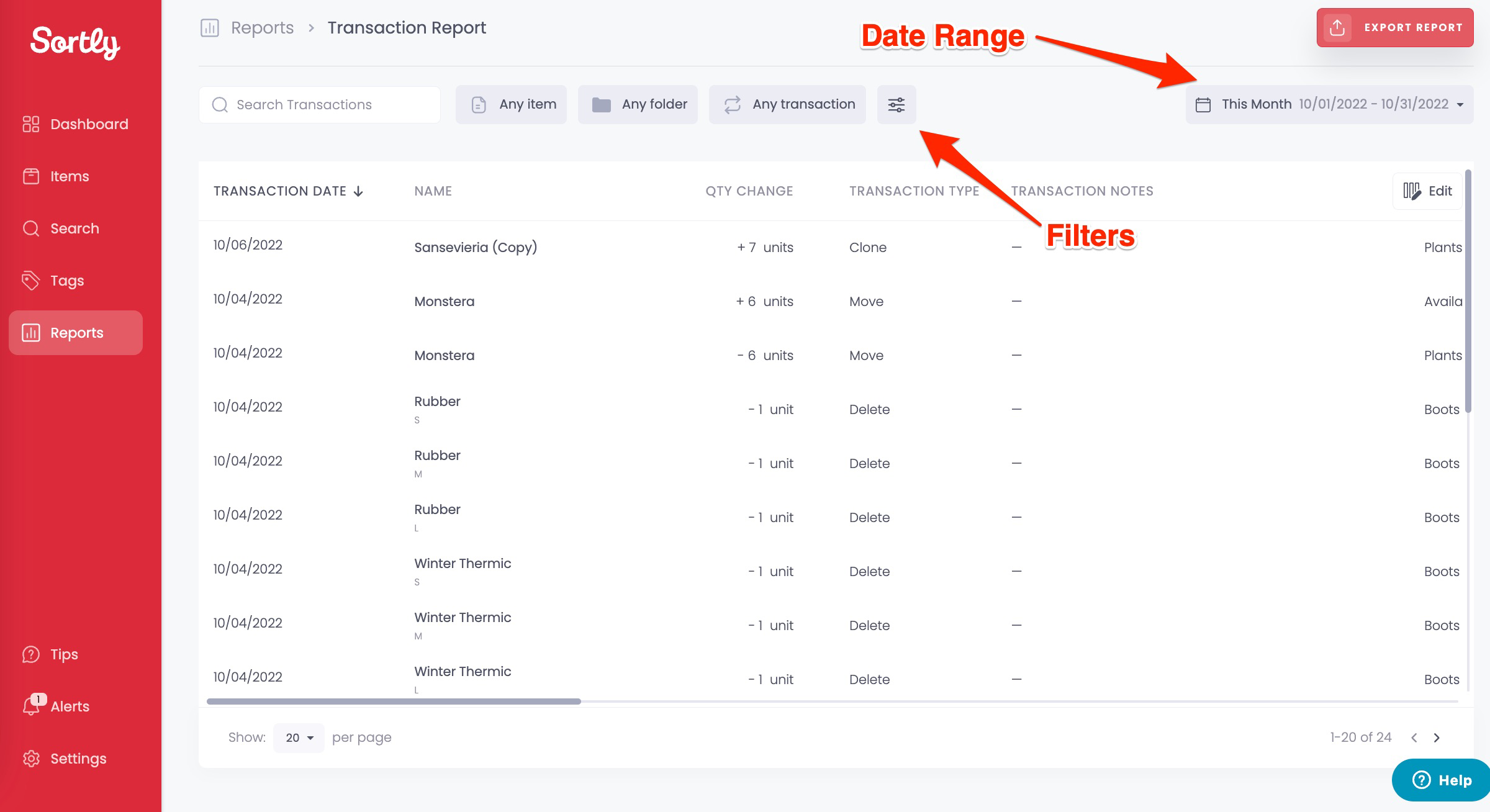 **To edit a transaction note, navigate to the Transaction History report, click on the Item you want to edit, then click Edit Details. From there, you can modify the Transaction Reason and Transaction Note.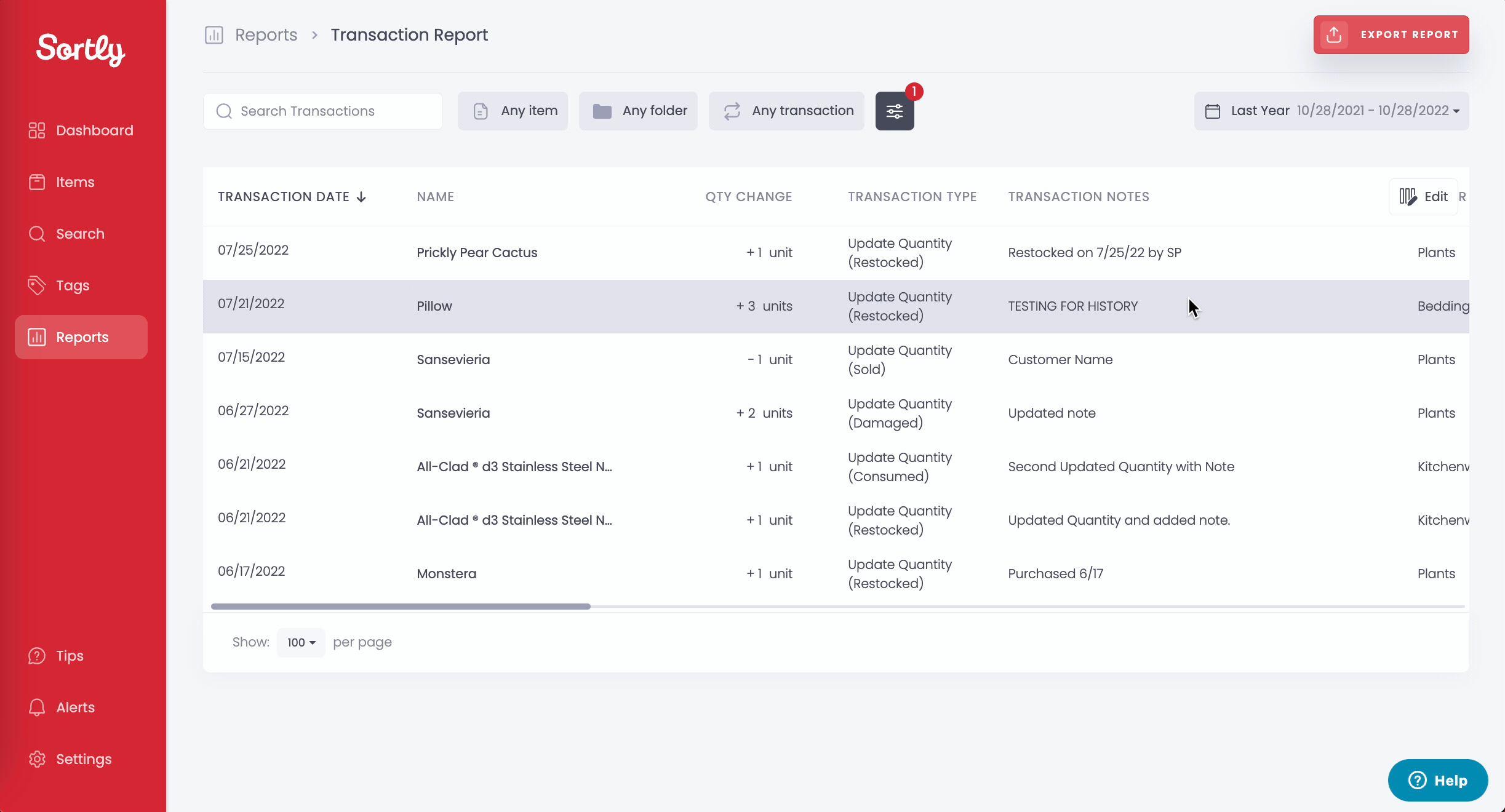 For more information on exporting reports:
If you have any questions, please get in touch with our Support Team here.