Advanced search is very useful for users looking to get better visibility and greater insights into their inventory.
It enables users to look for items across their inventory by filtering them down using details like - Folder location, Sortly ID (SID), Tags, Price, Quantity as well as any custom field they have created in the system
With the Advanced Search feature users can:
Search for specific items matching a set of defined criteria
Create lists of items based on certain conditions
Export those results into PDF or CSV documents
In this article we will outline how to:
Note: Advanced search is currently only available on the desktop version of Sortly.
Accessing the Advanced Search
To access the advanced search, you will need to click on the search tab seen in the image below. You can also access this tab via this link: https://app.sortly.com/advanced-search.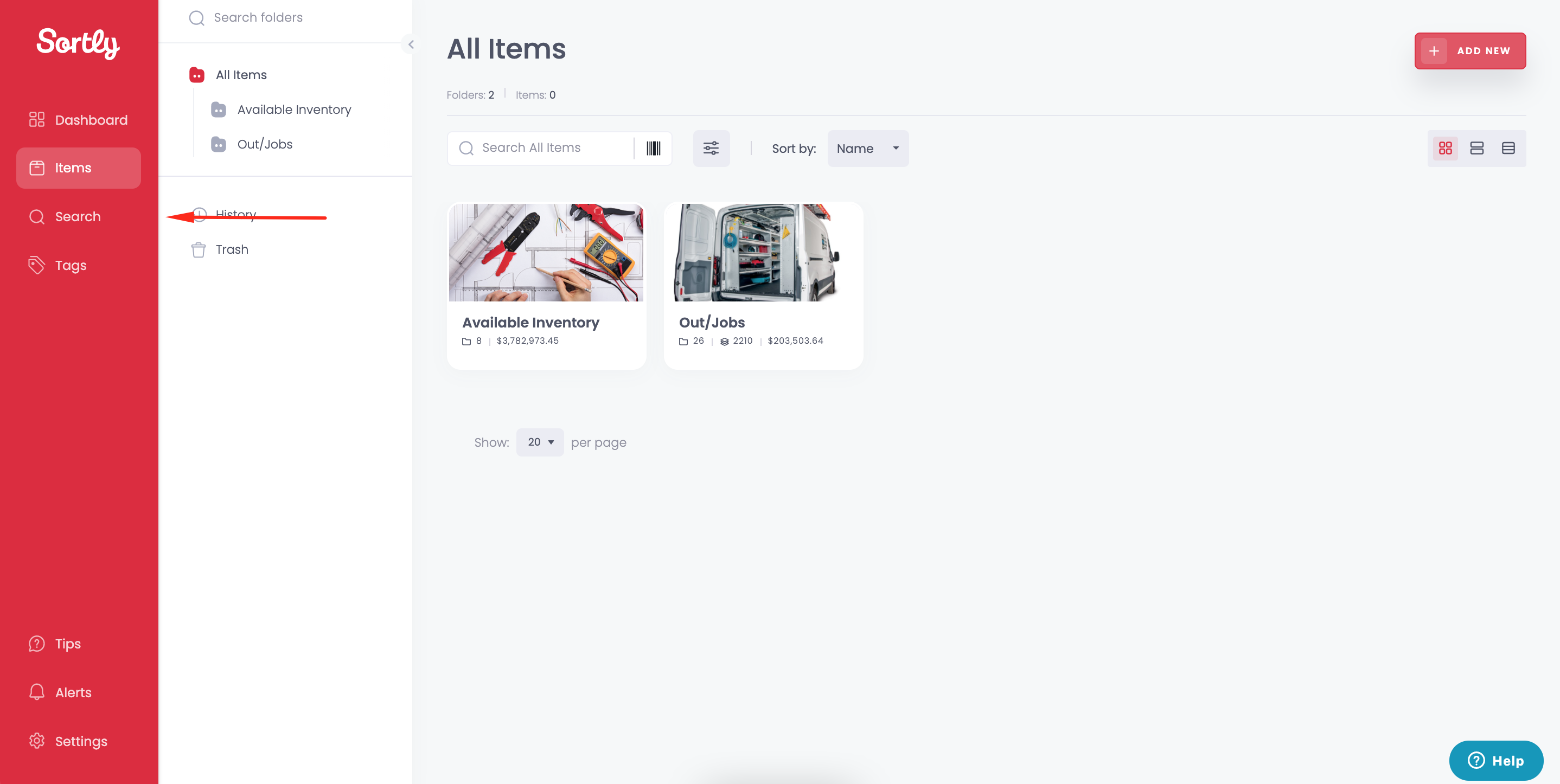 Applying Filters
Select multiple filters and click Apply Filters
(Options include - Folders, Name, Quantity, Min Level, Price, SID, and Custom Fields among others.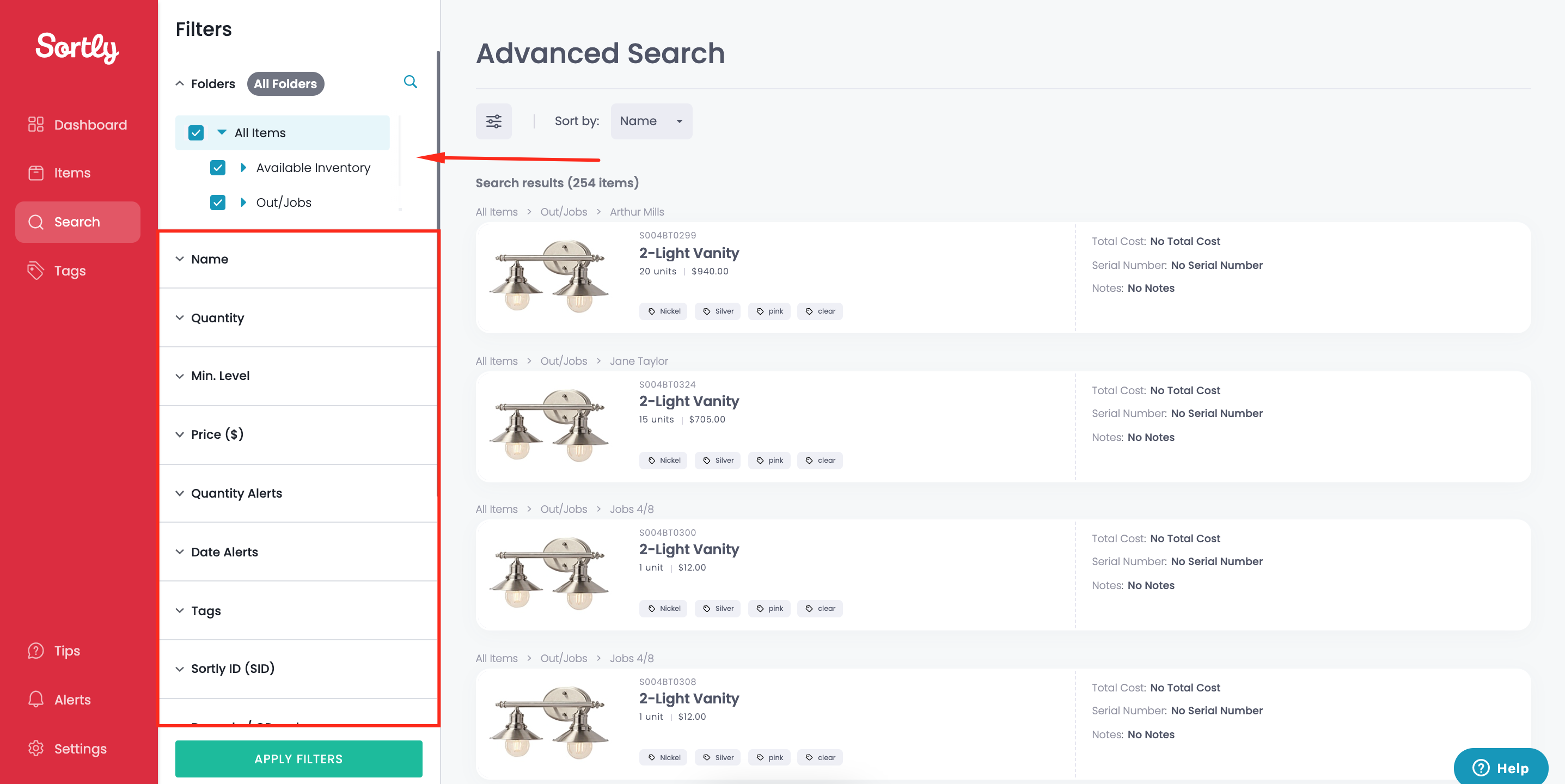 Customize View
To change how items are sorted, you can use the Sort by function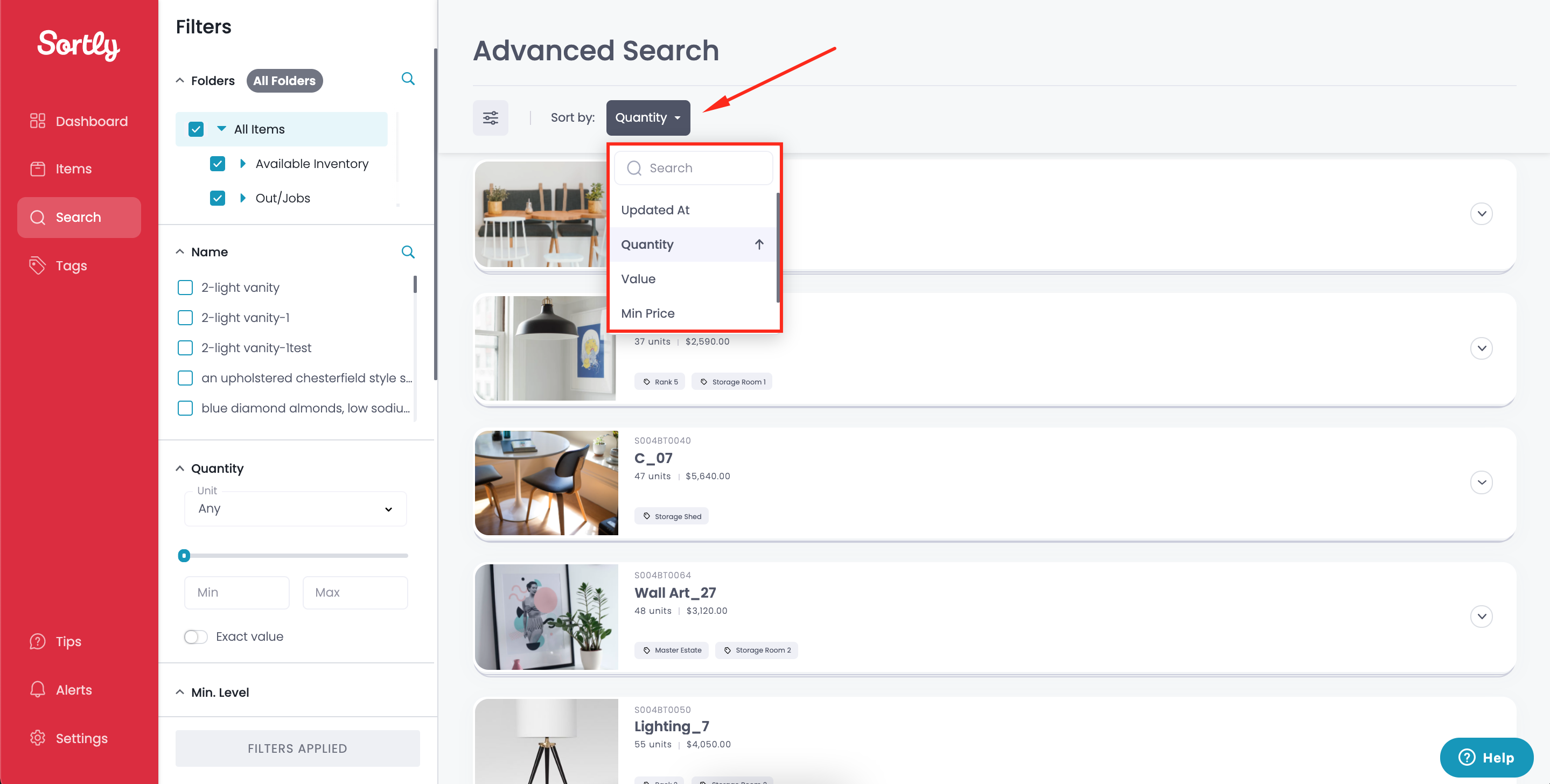 Exporting the Search
To export a report/list - You will first need to select an item. At the top left corner of the item you will see a check box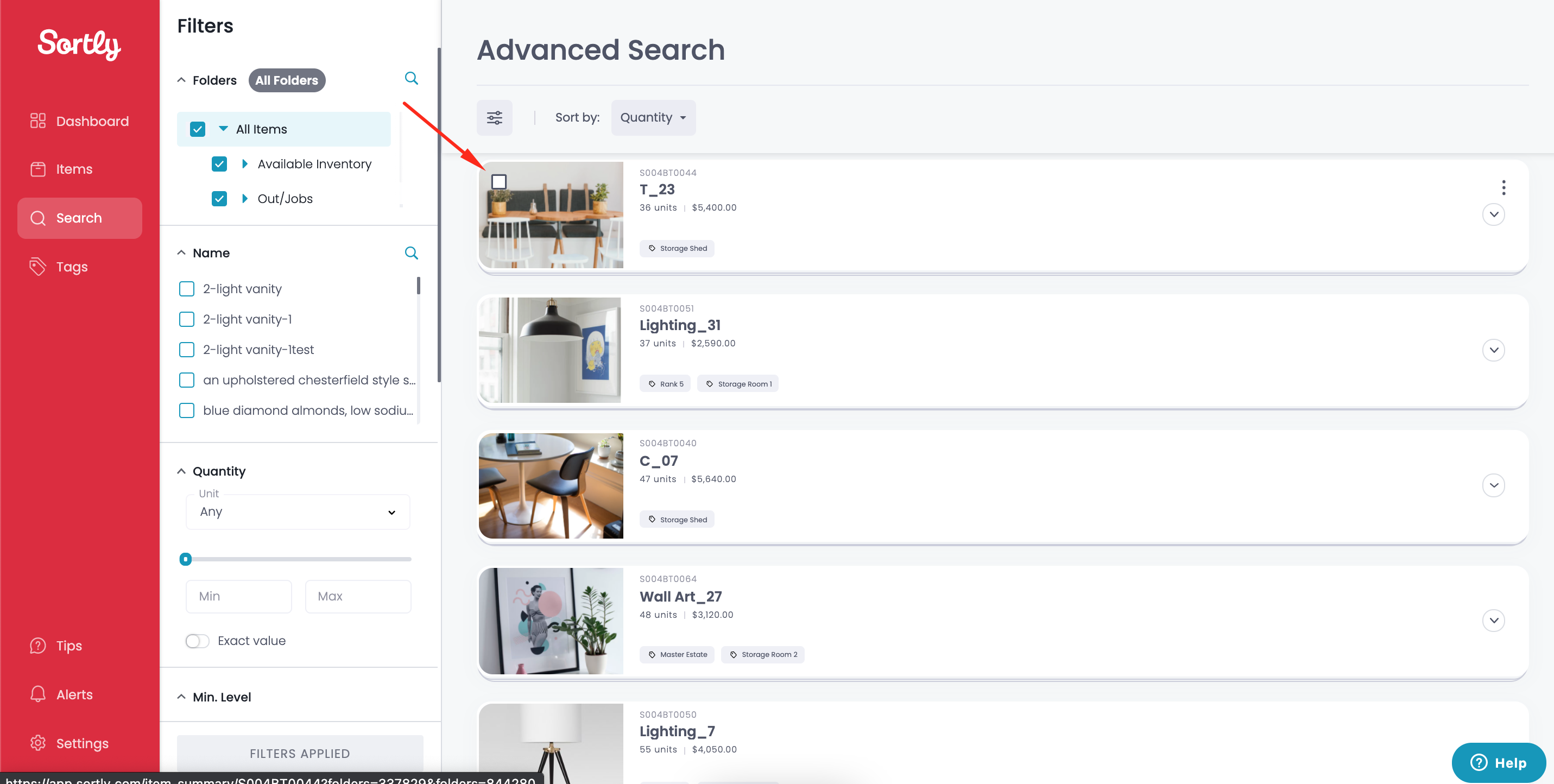 Select the item, and you will see the Bulk Actions banner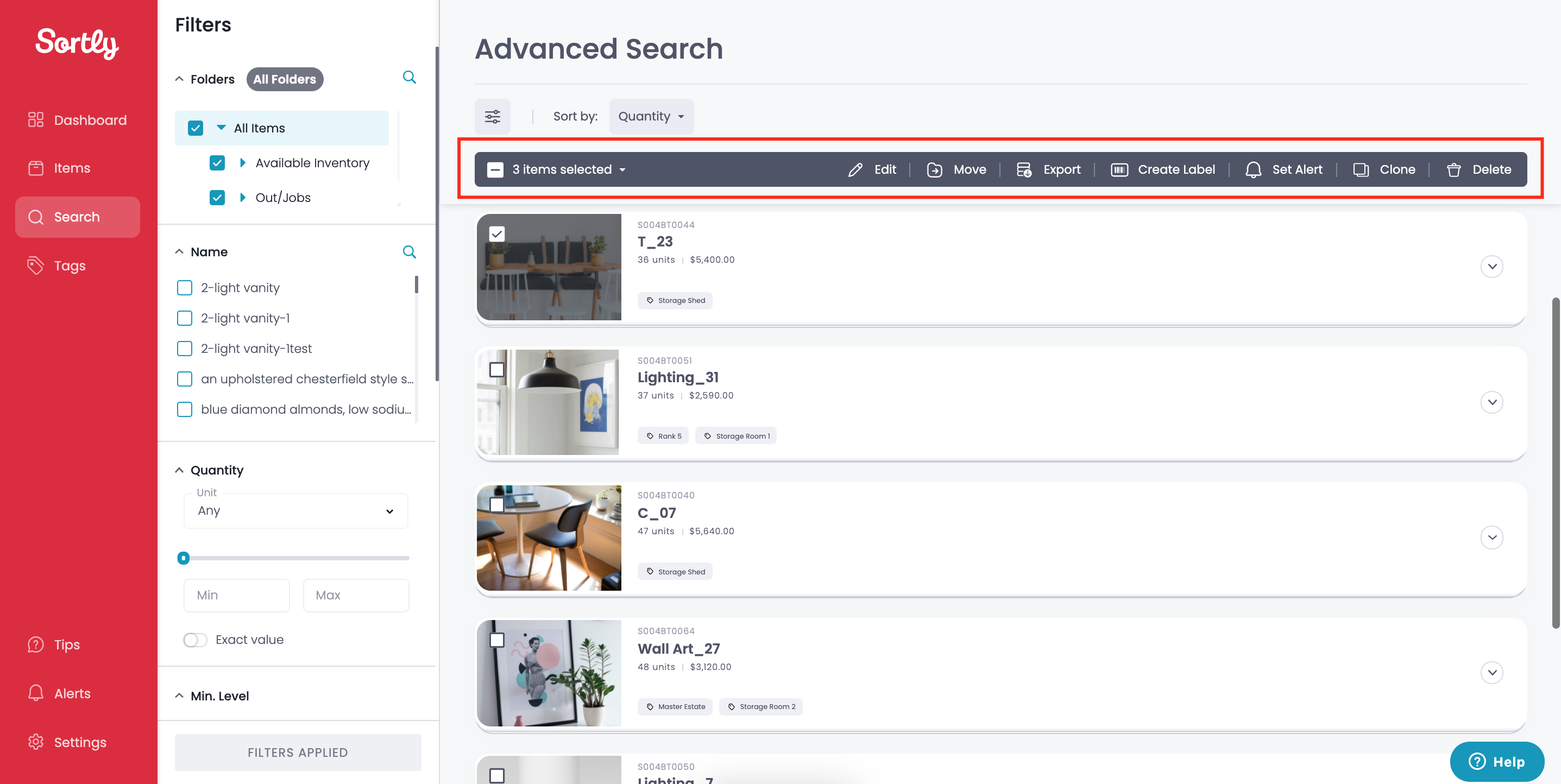 From here, you will be able to select multiple items at one time using the select tool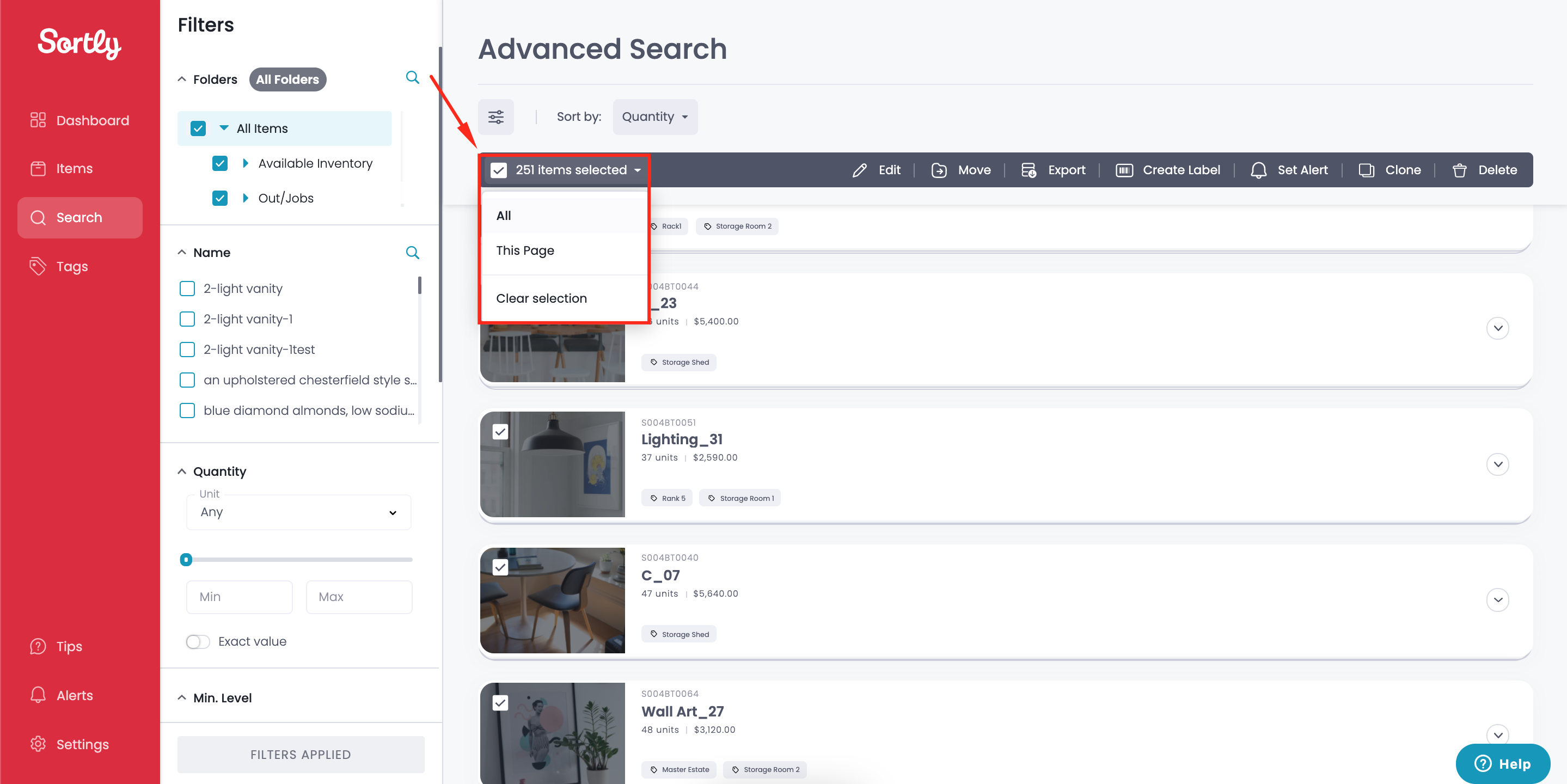 Once you have all the items selected that you wish to export, you can click on the Export option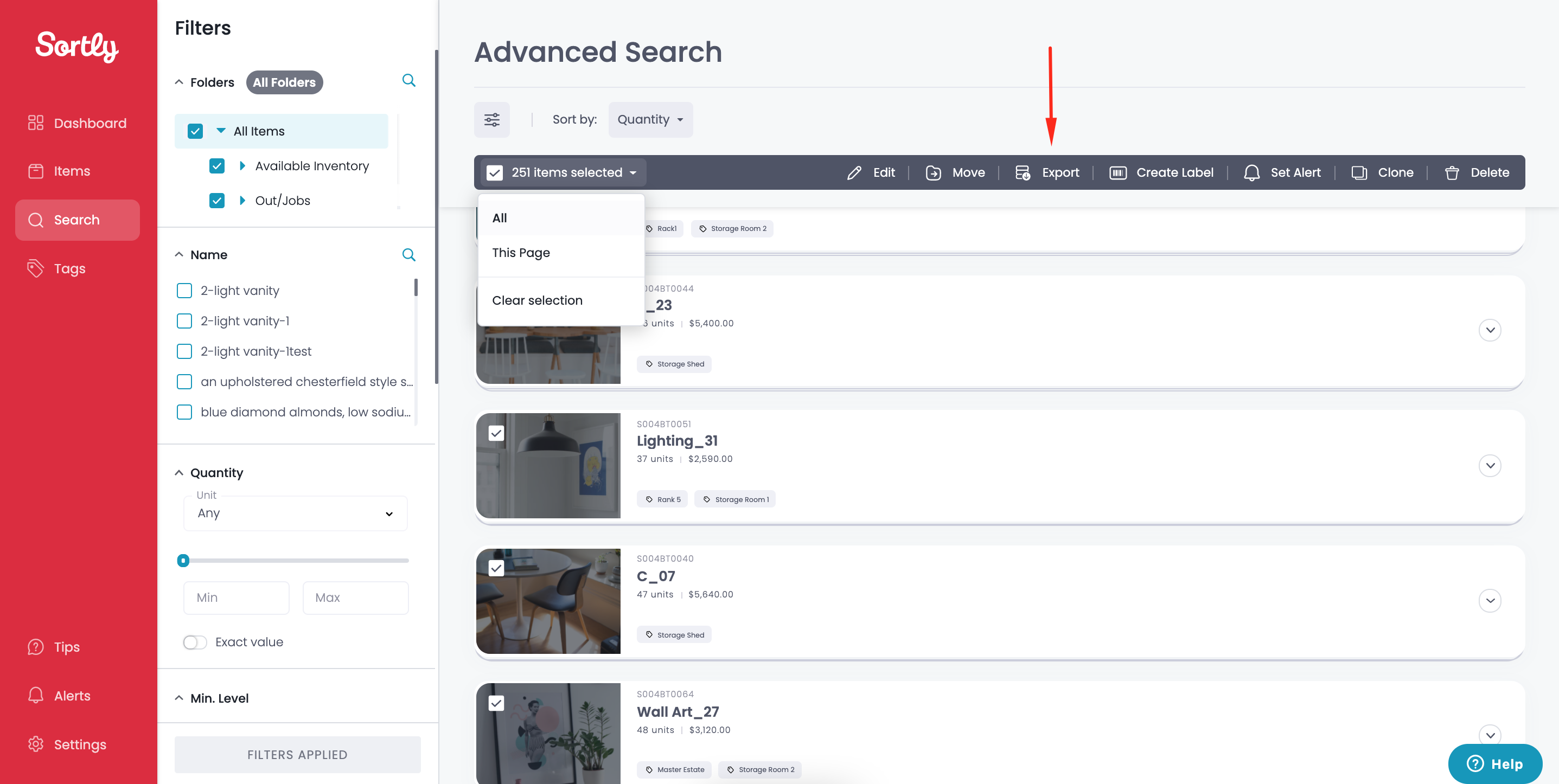 Follow the on-screen instructions to export your data into an Excel/CSV, PDF, or Dropbox format.