With any Sortly plan, users will have the ability to add minimums to items in order to better visually track when their inventory is low or needs to be reordered. Setting and viewing minimums are available on both the desktop and mobile versions of the software.
Minimums can be set, viewed, and exported, which we'll explore below.
Setting Minimums
You can set minimums one at a time, or you can bulk select multiple items in order to set groups of minimums across your inventory.
From the edit screen on an item, you'll be able to add a minimum level directly to the item. If you want users to be notified via email when a threshold is hit, you will still want to set an alert for the item after creating the minimum level. To do this you will set the min level and then click on the bell icon to enable the alert.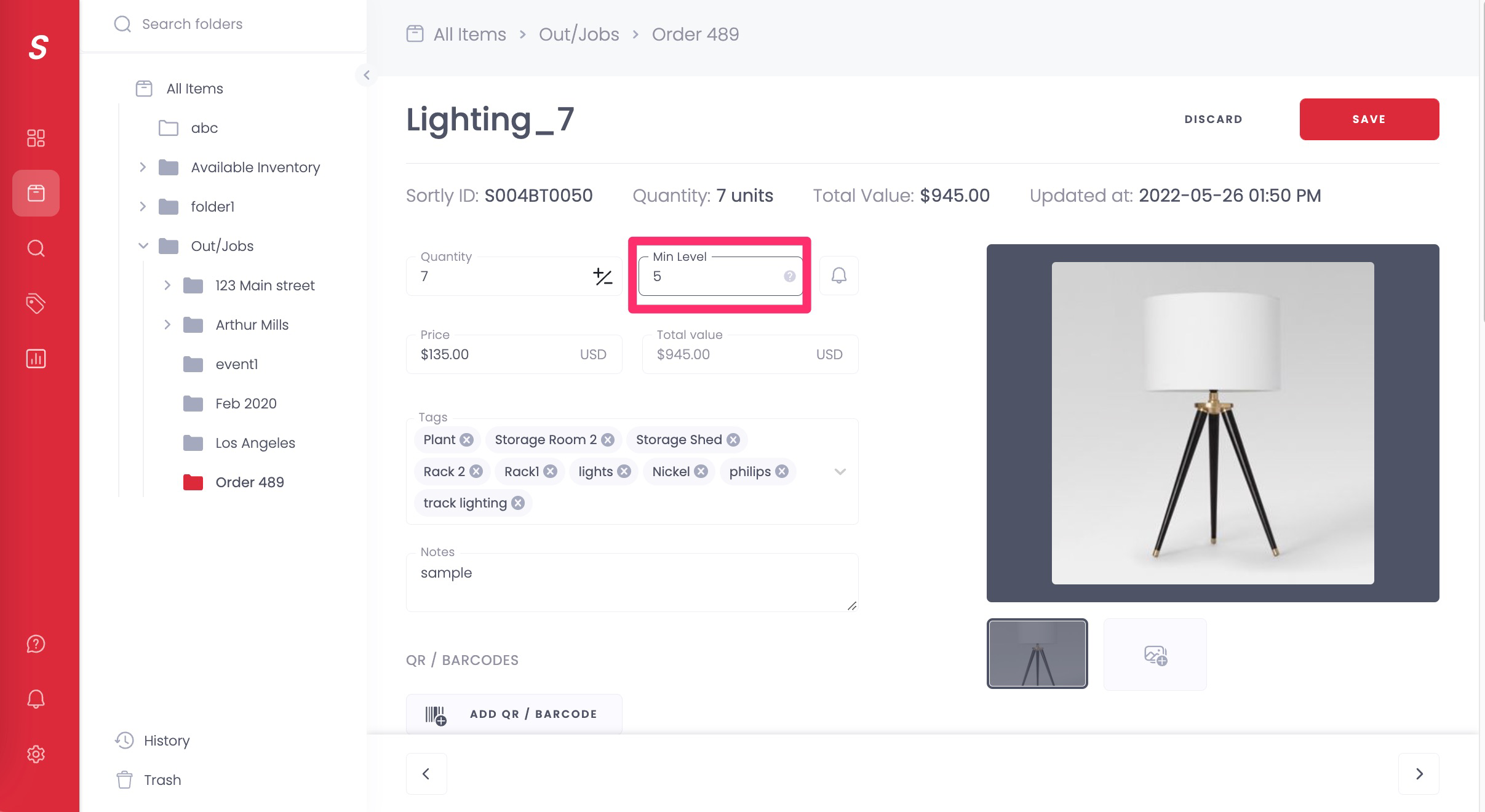 Viewing Minimums
Once you've set minimums for the items, you will see the quantity highlighted in orange when the minimum is hit, indicating your stock is low. Minimums are viewable in many different ways including from the items page in grid or list view, from your dashboard, or from advanced search.
From the Items Section in List View on Desktop: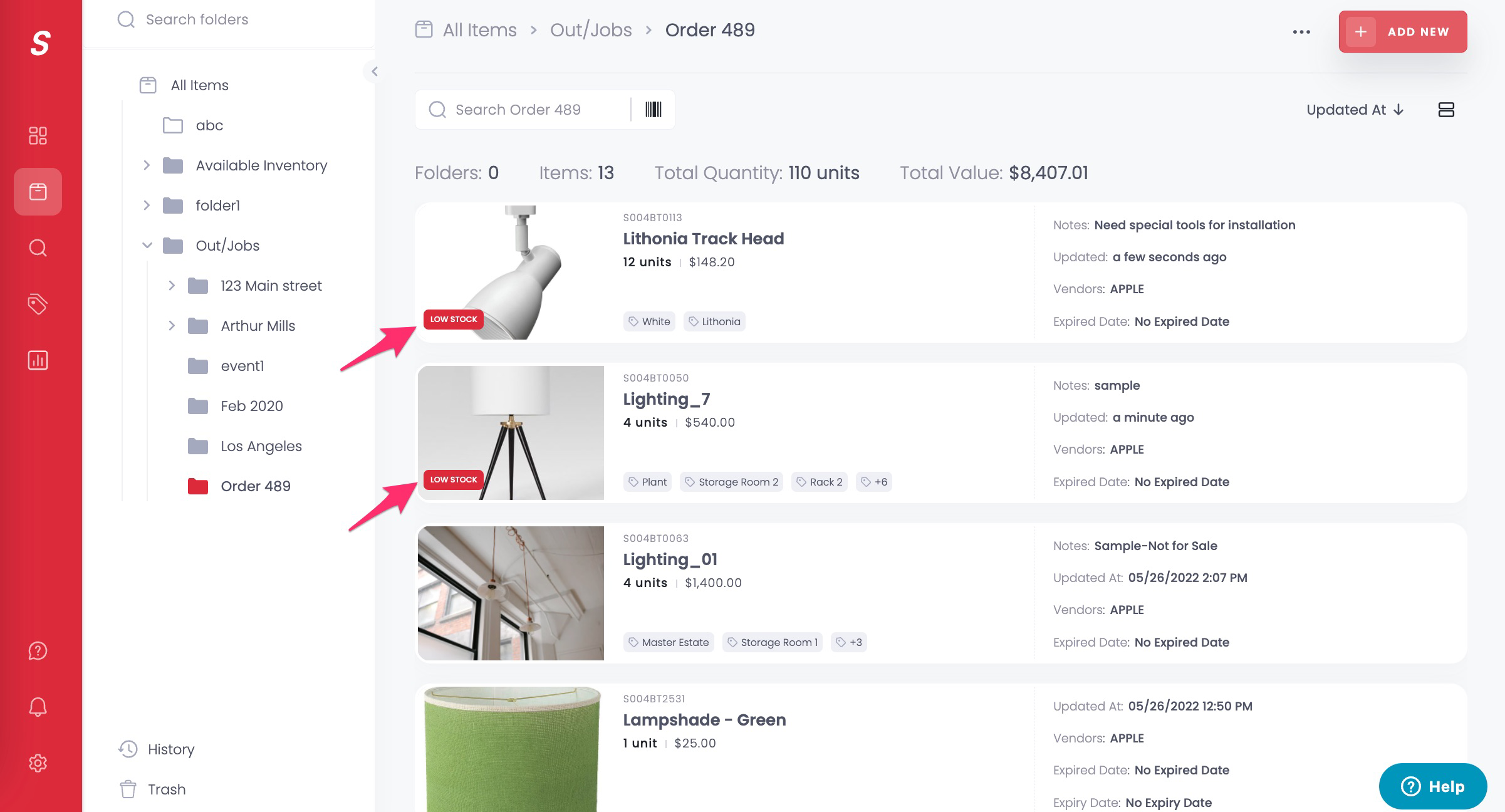 By tags on desktop: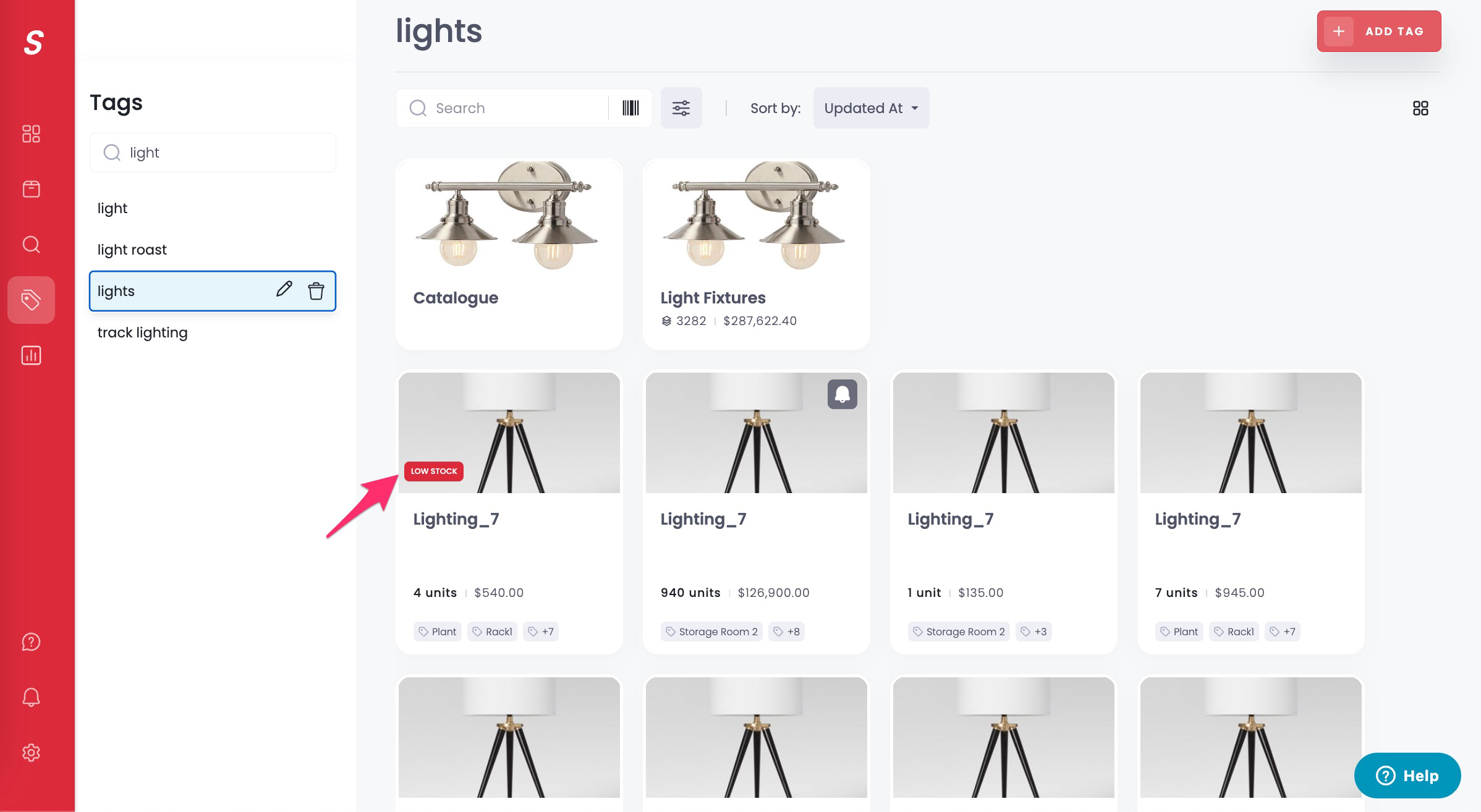 From your dashboard on desktop: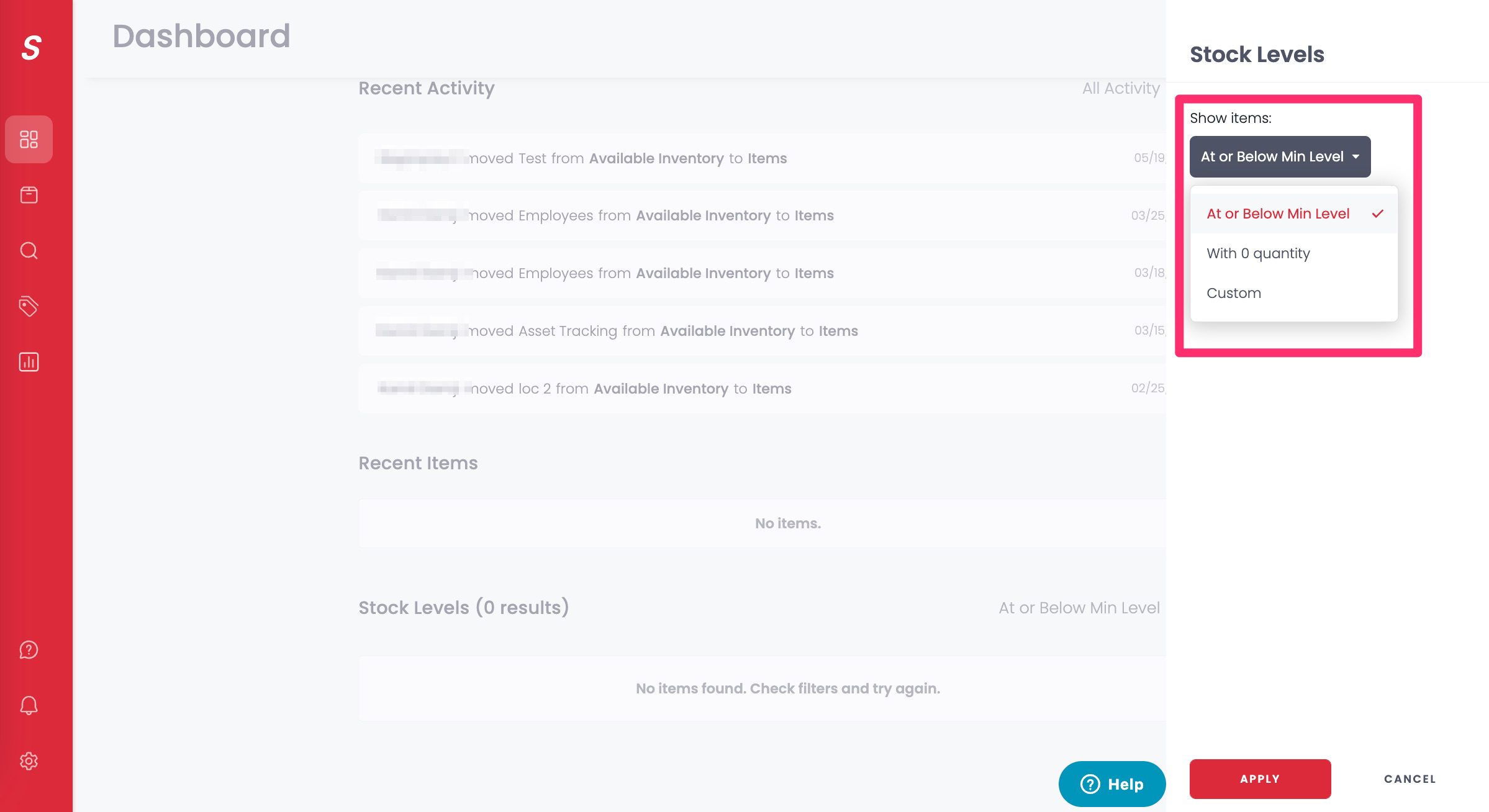 From Advanced Search on desktop: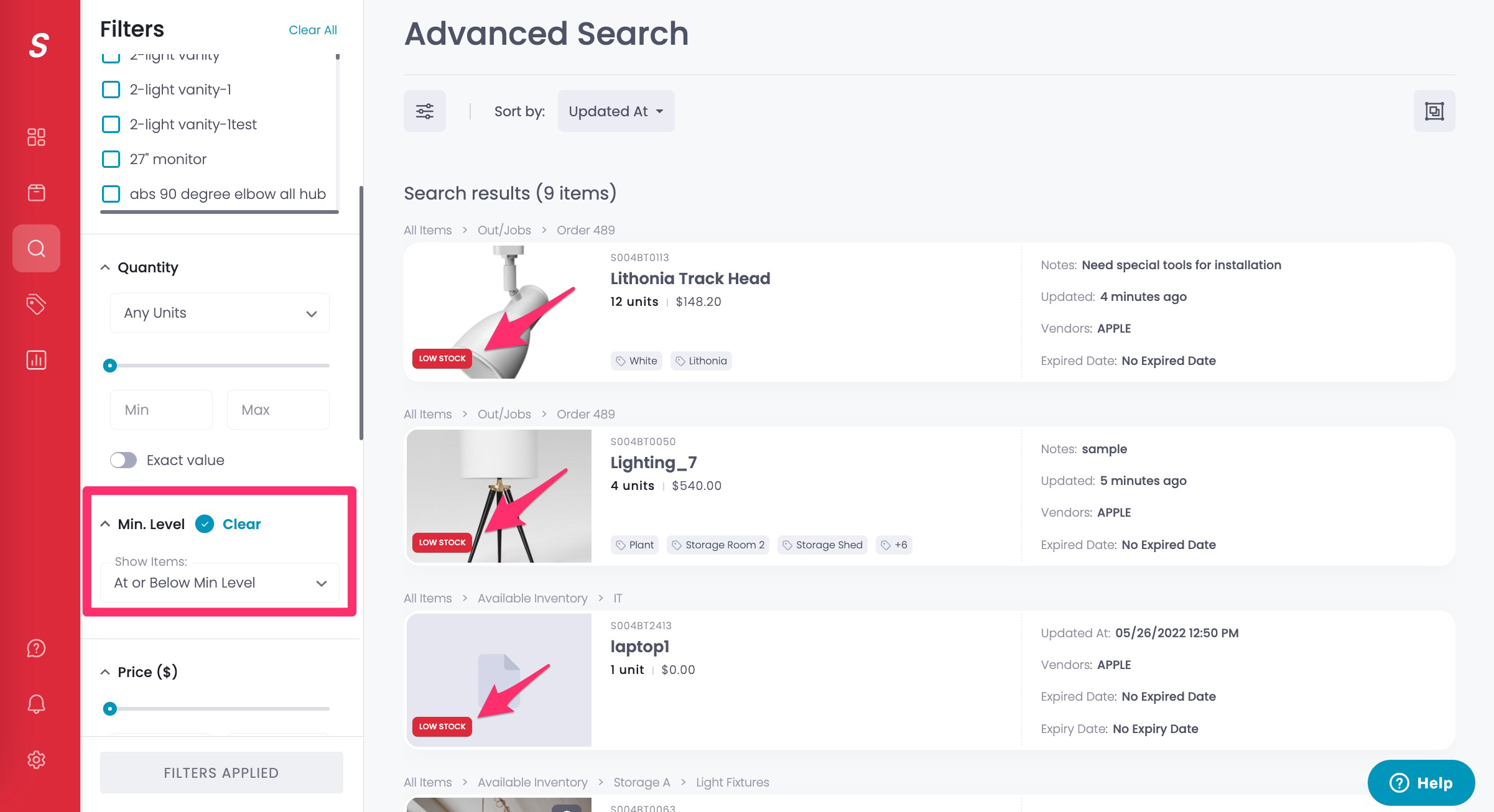 Exporting Minimum Levels
If you'd like to export your minimum values, you can include the field when you export either via CSV, Excel, or PDF. You can understand more about exporting here.
Exporting with minimum levels via PDF: